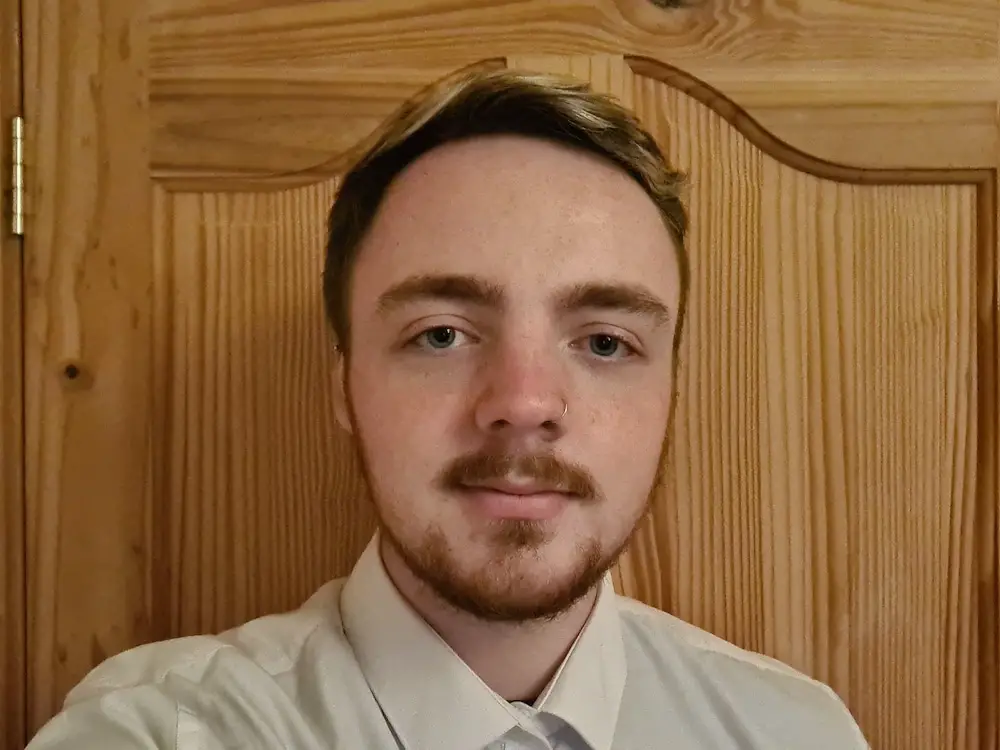 A Tandragee teenager who was bullied so badly while on work placement at a garage said he was forced to left because of anxiety and subsequently depression.
Nineteen-year-old Luc Davidson was out of work for 13 months as a result of the horrendous experience.
This, alongside the lack of jobs due to the Covid 19 pandemic, left Luc feeling worried about his future and how he was going to pay his bills.
And according to a new Prince's Trust report today (Tuesday), more than a quarter of young people in Northern Ireland admit to feeling "unable to cope with life" since the pandemic.
"I was studying a lorry mechanics course at college and got a work placement in a garage," Luc explained. "But within the first few days it was clear that I was being bullied by my supervisor. Things got so bad that I was actually sick with the anxiety, so I had to leave.
"It was awful being out of work after that. My mum was so worried about me, she said she had never seen me at such a low point because I was depressed, and my anxiety was so bad I couldn't leave my room. It was a horrible time. I had bills to pay for my car but had no money coming in, it just kept getting me more and more down. Then the pandemic began and I didn't see how I was ever going to find work."
A friend of Luc's told him about The Prince's Trust Get into Retail with Tesco programme.
Get into Retail is a training and mentoring scheme that gives young people aged 16-30, not currently in full time employment, education or training, the skills, experience and confidence they need to find a job. During the programme participants complete on the job training in a Tesco store and receive regular feedback and guidance from a dedicated buddy.
"If you look at me two months ago and me now I'm a totally different person. My mum is over the moon, she has no words for how happy she is," said Luc.
"One of my friends did the programme previously. He had anxiety and no confidence at the start but at the end of the programme I was amazed at the change in him, that inspired me to give it a try.
"Part of the programme was online and it made me feel anxious just thinking about taking part, but when I was in the store on placement it gave me a new lease of life. The staff are all lovely, interacting with them and the customers has really boosted my confidence at the end of the programme I was delighted to be offered a contract in the Craigavon store. It feels great to be working again."
According to the Prince's Trust, 45% of 16 to 25-year-olds in Northern Ireland say their mental health has got worse since the start of the pandemic, while 55% say they "always" or "often" feel anxious. 65% also report feeling like they are "missing out on being young."
Mark Dougan, Northern Ireland Director at The Prince's Trust, said: "The pandemic has taken a devastating toll on young people's mental health and wellbeing. They face a disrupted education, a shrinking jobs market and isolation from their friends and loved ones, and as a result, too many are losing all hope for the future. As ever, it is unemployed young people – and those with few qualifications and little confidence – who have an even more negative experience.
"The Prince's Trust will always be there for young people across Northern Ireland, giving them a lifeline to overcome the toughest of challenges. At this critical time, we need businesses, government, and individuals to work with us to help as many vulnerable young people as possible. It is only by working together that we can stop this generation of young people giving up on their futures – and themselves."
The Prince's Trust and Tesco are working together to provide mental health resources and support in schools across the UK. The partnership also helps young people into jobs through The Trust's employability courses.
Emma Taylor, UK and ROI People Director at Tesco said: "The findings of this year's Youth Index highlight how vital it is to support young people to develop skills and build their confidence, to support their future. Through our existing partnerships with The Prince's Trust and other charities, we have already supported over 40,000 young people in secondary schools to develop essential employability and life skills, such as teamwork and communication.
"In these extraordinarily difficult times, supporting young people's mental health is paramount and as a business, we are committed to helping many more young people in the coming years to build their skills and secure employment."
The Prince's Trust provides support for young people's mental wellbeing across all of its programmes and its youth support workers are online every day to help those in need.
The Prince's Trust helped more than 70,000 young people last year to build the confidence and skills they need to realise their potential. The employability courses offered by The Trust, which are run both in person and online, give young people the practical and financial support needed to stabilise their lives. Three in four young people on Prince's Trust programmes move into work, education or training.
Sign Up To Our Newsletter