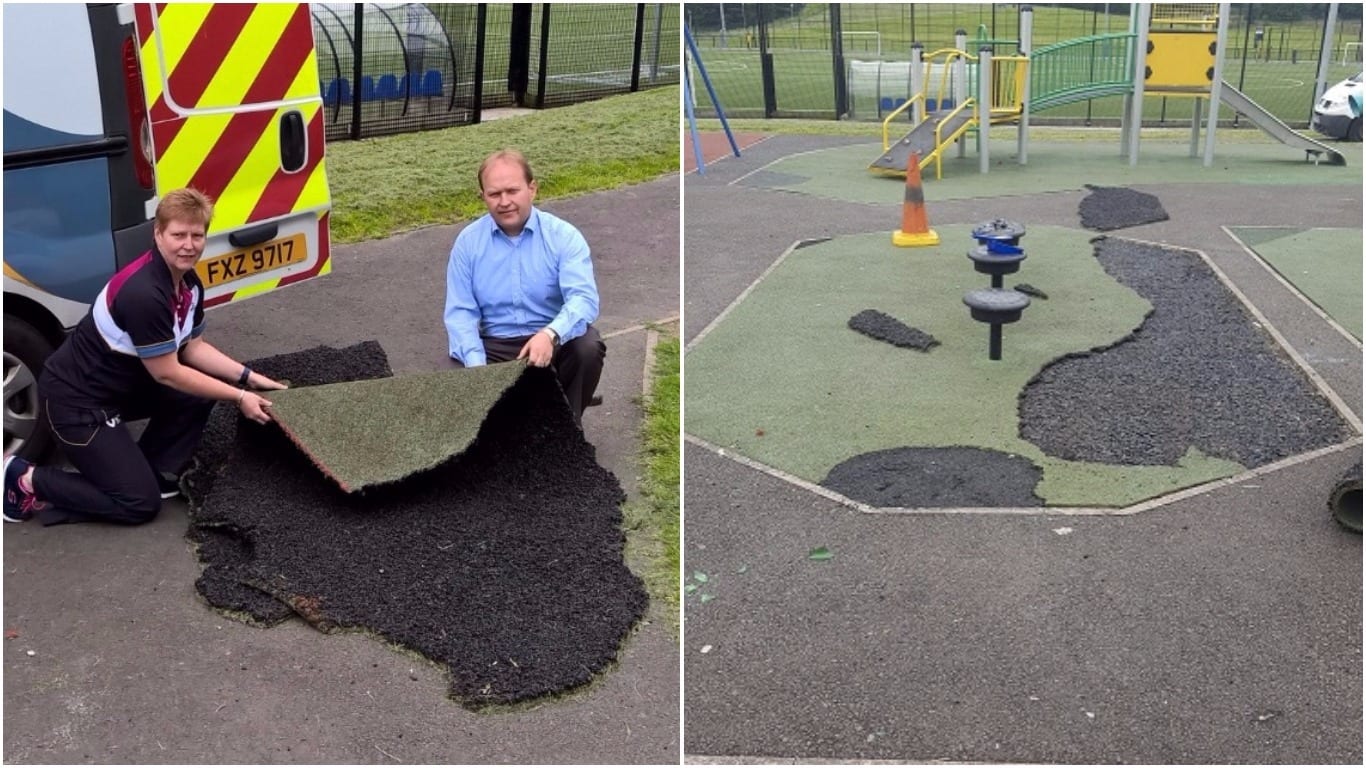 Tandragee play park is to be closed 'indefinitely' following an accident involving juvenile, Council have confirmed.
Council told public representatives that the children's play area, which has had its issues with anti-social behaviour in recent months, is to close from Tuesday following the incident.
"Council officers have assessed the site and decided that in the interim, and for the safety of the public that the site requires to be closed from Tuesday, 11 May for an indefinite time to permit the repair works to the safety surface and apparatus," a Council spokesperson said.
Tandragee DUP representative Alderman Gareth Wilson commented: "There has been some ongoing issues reported in terms of damage to the soft surfacing and I understand this work programme will address those issues and to that end the park will be closed to effectively carry out the repairs.
"Hopefully this can be done quickly and efficiently to get the park open and operational again as soon as possible."
Last month Alderman Wilson spoke out about his concerns on how the park had a drinking and drugs den for unruly youths.
Parents raised the issue with several local councillors after they were greeted by scenes of unacceptable anti-social behaviour and a play park littered with broken glass and debris when taking their children to use the facility.
"This has sadly been a recurring theme and it is totally unacceptable that parents are feeling intimidated by the antisocial behaviour and are being put off from taking their young children to use this Council facility," said Alderman Wilson at the time.
"The level of vandalism and broken glass and the obvious risk this presents is also a huge concern for everyone.
"I have asked that a collective effort is employed to try and stamp out this problem and ensure that going forward the park is a welcoming and safe place for parents and children."
Sign Up To Our Newsletter