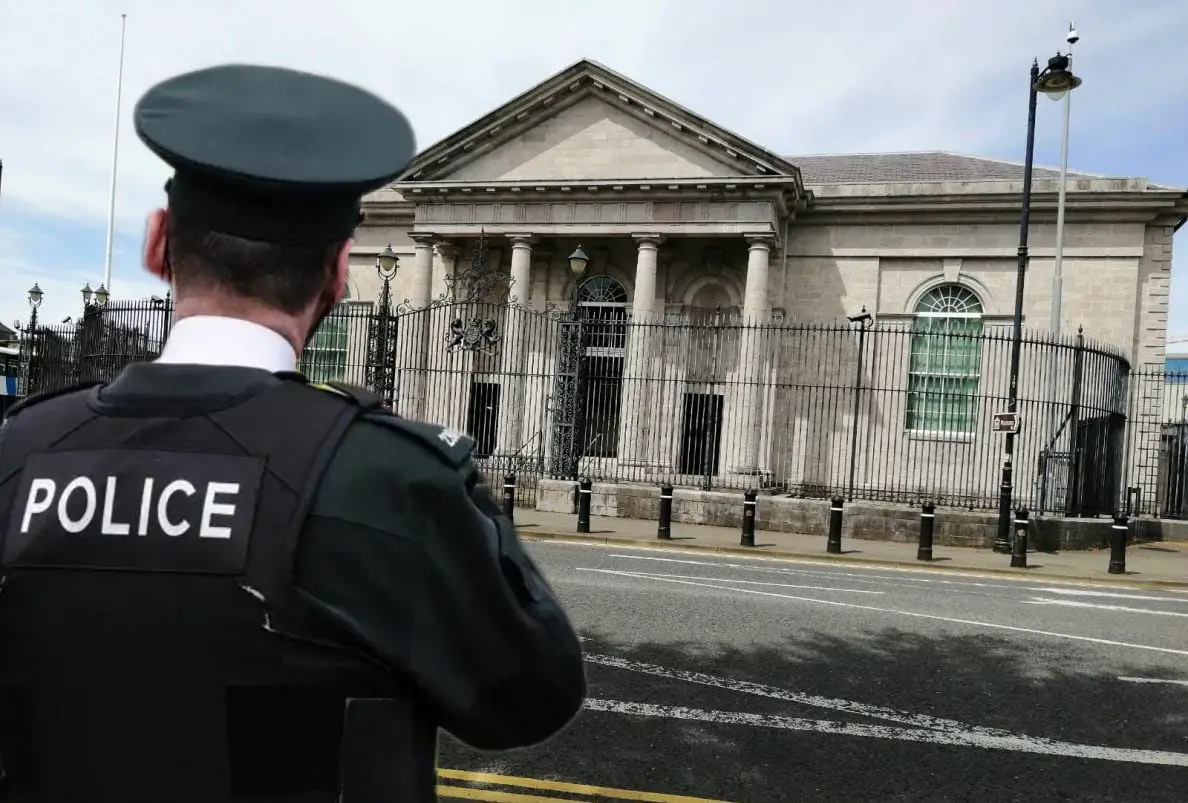 A Tandragee man who served nine years in prison for possession of firearms has been handed a suspended sentence after being caught trying to import a pistol.
The 47-year-old's barrister told Armagh Magistrates' Court that the defendant's previous conviction had been committed in "difficult political times".
Ian William Thompson, of Montague Park, appeared for sentencing on attempted possession of a prohibited weapon and attempted possession of ammunition a firearm certificate on Tuesday.
Prosecution outlined that on June 7, of 2018, at around midnight, border agents stopped a package containing a blank-firing semi-automatic pistol and ten 9mm pepper cartridges at Birmingham International Airport.
The items had been shipped from the Czech Republic and were address to the defendant in Tandragee.
A phone number was also connected to the package, which once more linked Thompson to the package.
Police arrested the defendant, and after caution he replied: "Sure you just order them off the internet to the UK, that's not illegal."
Defence barrister Patrick Taggart explained: "The pistol had the ability to activate noxious gas or electricity, by the laws the blank guns used in the Olympics are illegal."
District Judge Paul Copeland quipped: "Your client is not an Olympic marshal I would assume and this had all the appearance of a regular firearm."
Mr Taggart stated: "He bought it for €60 online and it did not get through the border force."
Judge Copeland commented that due to the his record it would appear Thompson had an "unhealthy interest in firearms".
Mr Taggart replied that these had been in "difficult political times".
Prosecution outlined that during interview the defendant had told police of his army background and claimed the firearm was the shape of a water gun.
Mr Taggart stated: "In 2006, an explosive device was placed under Mr Thompson's car and since then his mental health has suffered.
"He developed anxiety and feared leaving the house".
He added: "Shortly after this detection, in June 2018, his marriage broke down and he lost his employment."
"The blank firing gun would emit gas which would only extend a few feet and would be more harm to the user, he acquired it more as protection."
Judge Copeland said: "Mr Thompson, now that the nature and background of these weapons has been explained to the court it becomes clear as to what occurred here.
"These weapons, although they did not fire lethal projectiles, had the capacity to fire gas pellets or be used to cause fear that they were real weapons."
He continued: "Your acquisition of these is informed by a conviction some 18 years ago, for which you were sentenced to a nine year sentence.
"On that occasion it was real firearms, life endangering ones and given that you should know you have no business having anything that resembles a firearm never mind an actual firearm."
Judge Copeland added: "However, it would appear that health issues distorted your view of life in general along with other experiences".
Thompson was sentenced to six months in prison suspended for two years and was ordered to pay a fine of £500, along with the offender's levy of £15.
Sign Up To Our Newsletter