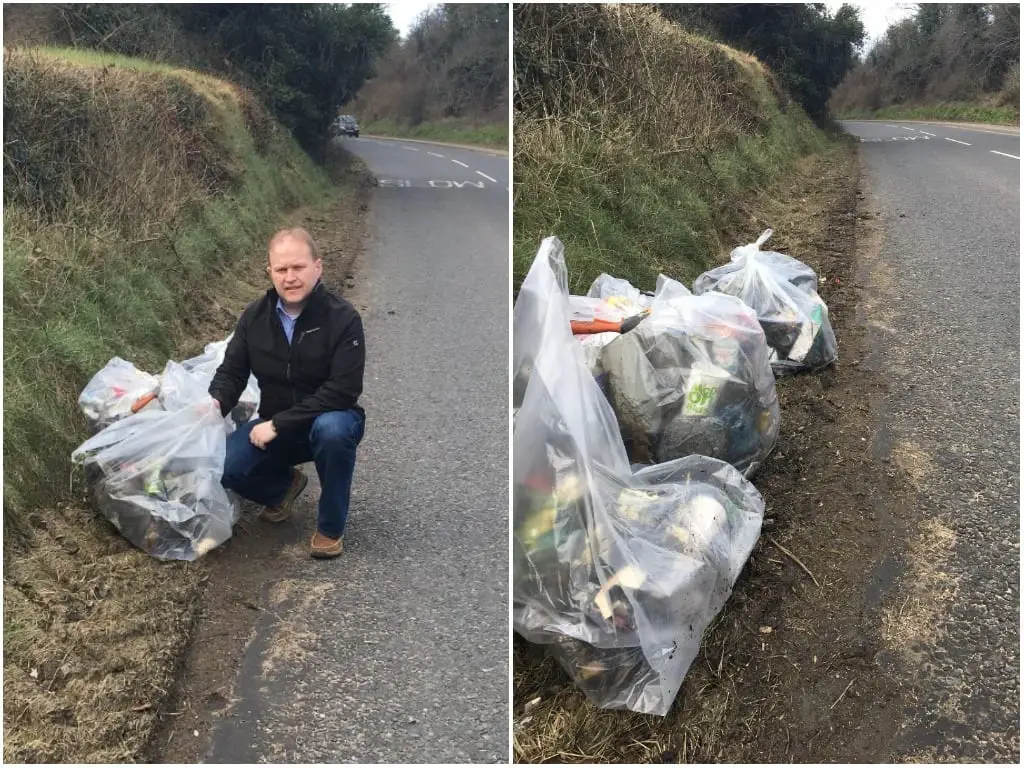 Fresh calls have gone out for people to 'do the right thing' after bags full of rubbish show how the littering problem across the borough has escalated.
Vast amounts of rubbish is being disposed of – with no excuse or reason – leaving others to clear the mess.
And at the front line of tackling that mess are the staff from Armagh City, Banbridge and Craigavon Borough Council.
The photograph shows the bags of random rubbish collected from grass verges in the Tandragee area on Wednesday.
And Lord Mayor Gareth Wilson has said they will also be targeting their efforts on other areas shortly.
There is, of course, he says, no call for it, and has urged those responsible to think again.
Alderman Wilson said there had been "lot of complaints about litter on the verges" and council staff had been tasked to carry out a clean-up operation.
He paid tribute to the hard-working teams who had lifted rubbish from the roadsides, but pleaded with the litter louts to show some thought for their own environment and community.
"Littering is an offence and is really costly to clean up," said the Lord Mayor.
"To those who do this please stop littering the countryside!"
Sign Up To Our Newsletter