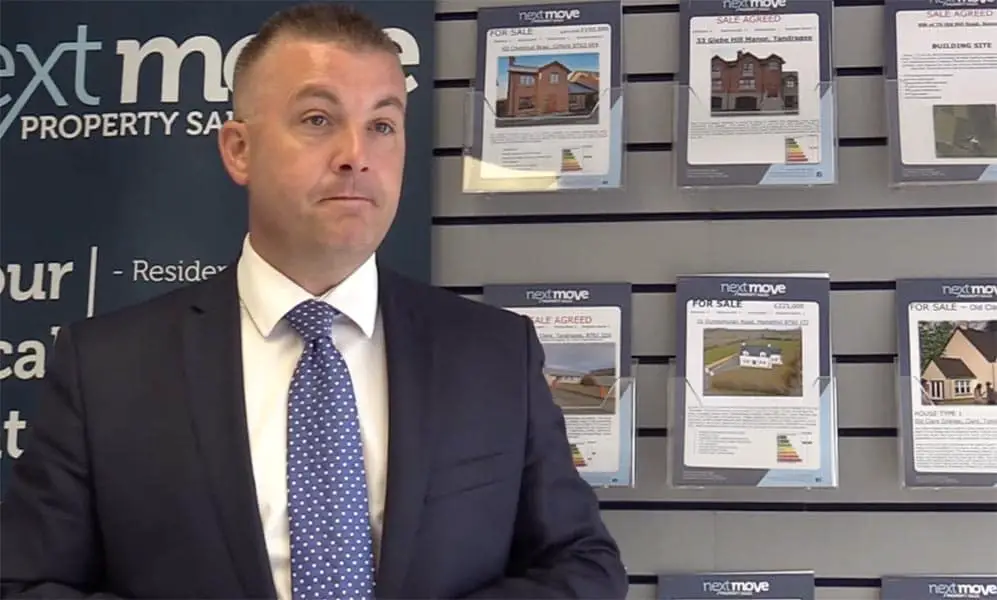 As Mark Twain once said: "The reports of my death are greatly exaggerated".
And just like the property market and reports of its impending demise due to the current pandemic, too have been greatly exaggerated.
As Next Move Property Sales boss Paul Berry explains, it has been contrary to the initial thoughts of many – for the time being at least.
With an increase in first time buyers, a change of perspective from homeowners, and a stamp duty holiday, Mr Berry says it is not all doom and gloom and in fact he's "delighted" with how it is going so far.
Speaking to Armagh I, the Tandragee-based estate agent said there had been "high volume of activity on the property market" since his doors re-opened following lockdown.
"When we sale agreed properties before lockdown thankfully all those sales held; there was a fear at the time that sales would fall through," he added.
"Thankfully the majority of our sales, which were agreed before lockdown, continued to go through – slowly yes, but we have now handed keys over to those."
He described 2020 as "an unusual year" for the property market, saying: "During the winter months you would get properties coming on but then from spring onward people have been getting their grass cut, getting plants tided up, getting painting or whatever done and getting their properties prepared.
"Because that was during lockdown that had caused a problem and there had been those clients who had contacted me keen to maybe put their house on the market but because of the current pandemic they were a bit concerned about allowing people to walk around their home."
However, activity in the market has been very high, according to Mr Berry, insisting he has found that most properties are sale agreed within a week.
"One property in particular, over in Scarva, I put it on and within three days we had 22 viewings across the door and I was there one night until half nine.
"I think that would suggest that the activity has been very good, contrary to the fears that the property market would have a serious problem, thankfully to date that has not happened".
There has also been a change in the type of properties people are looking for, Paul said: "People are looking a bit more outdoor space, because during the pandemic one thing that was important was the fact that they had good amenities space and good gardens.
"You are finding now that people, especially younger families, are looking to move from the three bedrooms to the four bedrooms, which is always a challenge because there can be a lesser of the four bedrooms on the market currently."
A stamp duty holiday has also seen a rise in the number of first time buyers.
Mr Berry continued: "People, especially first time buyers, are saving anything from £2,500 up to £5,000 on taking a look at houses that are sale agreed and taking a look at what stamp duty would have been.
"For the first time buyers it is a matter of just getting onto the property ladder, so them with the stamp duty they are making a saving, it is a great purchase for them.
"They have gone to see about their finance, they have gone and got their mortgage agreed in principle and then they are going to the next level of sale agreeing properties".
Summing up the situation, Mr Berry commented: "What was doom and gloom during the pandemic thankfully did not carry through and it has been very good for all the agents not just locally but even across the UK and the Irish Republic as well.
"It has been good, how long that lasts we don't know and we know that the economy is going to come under severe pressure  but as things currently stand we are happy and delighted in the way the property market has been going".
Sign Up To Our Newsletter