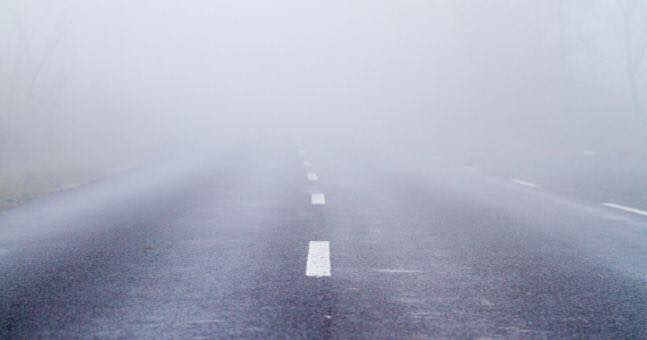 A grieving Markethill woman has hit out those responsible for the bins strewn across several roads around county Armagh this morning.
The black bins were placed in the middle of the Hamiltonsbawn to Markethill Road as well as the road between Markethill and Tandragee overnight.
Dense fog and low light made for really poor visibility in the early hours into mid-morning.
Kelly Sterritt, who laid her husband to rest yesterday morning, posted under Armagh I's post.
In an emotional message, she wrote: "I've just laid my darling husband to rest yesterday, after passing away suddenly, I'm left now to pick up the pieces and raise up our six children without their Daddy.
"Someone else's home could have a sad home too, catch yourselves on and stop putting people's life at risk."
This is not the first time wheelie bins have been taken and put in the middle of the road.
Another commenter said those responsible were "speeding along at 70+ mph yahooing out the window doing this".
Councillor Gareth Wilson has called the behaviour "shocking".
"I am meeting PSNI at lunchtime today and will raise this matter with them," he said.
"This is a very dangerous criminal act given the risk it presents to road users. I have also asked our hard working council staff to once again clean up this mess – this is a very busy time for council staff and they now have to be diverted to a clean up which is costly to resources."
Read more news:
Armagh sewage works postponed until after Christmas as public outrage reaches a crescendo
Dense fog causing problems for drivers on M1
Mum's Facebook post goes viral as Christmas cards pour in for autistic boy
Disqualification for director of bureau de change which went into liquidation
Four people injured following collision at Armagh traffic lights
Man charged with three counts of attempted voyeurism at Orchard Leisure Centre
Public consultation on city's east link road to begin in the spring
Driver left shaken after narrowly avoiding children 'playing chicken' round Umgola
Sign Up To Our Newsletter