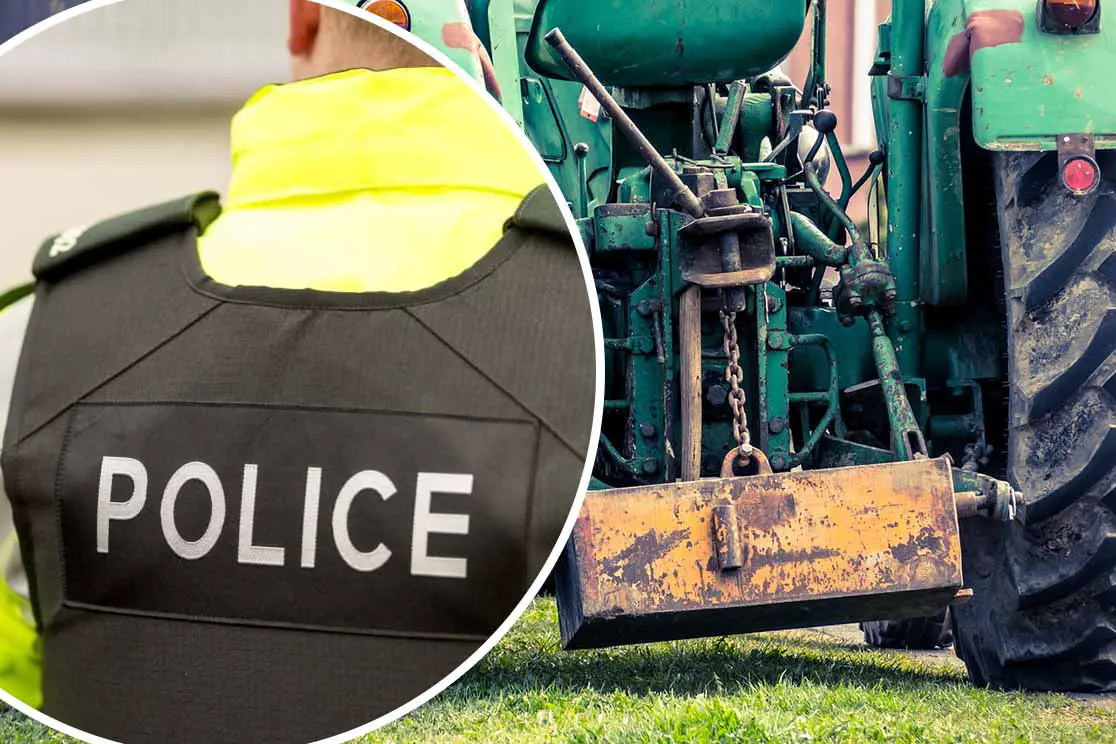 GPS devices have been stolen from a number of tractors in the Loughgall and Tandragee areas in the last 24 hours.
There have been two reported incidents in Co Armagh, however, police are appealing for information following reports of thefts across Northern Ireland.
Sergeant Schofield said: "Police have received four reports of items being stolen from tractors in the past two days.
"It was reported that sometime between 11pm on Sunday, July 9 and 4am on Monday, July 10 a number of items had been stolen from a tractor at a commercial premises on the Gracehill Road in Ballymoney.
"We then received a report of a theft from a tractor in another commercial premises in the Moira Road area of Glenavy, on either Sunday evening or Monday morning, 9th and 10th July.
"This morning, Tuesday, July 11, at around 6.40am, a third report was received by police stating that a number of tractors had been entered in the Creenagh Road area of Loughgall.
"Sometime between 1am and 8am this morning, Tuesday, July 11, it was reported that GPS equipment was stolen from tractors in the Mullahead Road area of Tandragee."
Newry & Armagh DUP Assemblyman, William Irwin MLA, has slammed those behind the theft of expensive GPS equipment.
Gilfresh Produce, a well known horticultural business near Loughgall, reported the theft of three of the devices from tractors on their premises on Monday night and Mr Irwin said the theft represented a significant loss to the business and inconvenience to their farm operations.
He said: "This is a despicable incident and having spoken locally to the Gilpin's it is very frustrating for them to have had this criminality visited on them. I understand that three tractors had the important GPS devices removed from them and there is clearly a criminal network behind these thefts and a market for the stolen systems.
"The GPS devices themselves are very important, especially for a business such as Gilfresh Produce as the system provides a high degree of accuracy out in the field when planting or spraying vegetables to avoid wastage and overlap, they really are a vital piece of kit for efficiency in a horticultural operation such as this.
"I understand that another farm outside Tandragee was also targeted and had GPS equipment stolen, as was the case in a number of other locations across Northern Ireland further pointing to an organised criminal network.
"I have spoken with the PSNI and they are actively investigating these incidents and I would urge anyone who may have witnessed any suspicious activity in the areas concerned to assist the PSNI with their inquiries. This type of criminality impacting our rural communities is not a victimless crime and those impacted are out of pocket and greatly inconvenienced in the running of their business."
Sergeant Schofield continued: "I would appeal to anyone who may have witnessed anyone suspicious in any of these areas, have dash-cam or CCTV footage that could assist with enquiries, or who may have any information on the whereabouts of this equipment, to contact police on 101 quoting reference 246 of 11/07/23.
"Alternatively, a report can be made using the online reporting form via www.psni.police.uk/makeareport . Information can also be provided to Crimestoppers anonymously on 0800 555 111 or online at www.crimestoppers-uk.org ."
Sign Up To Our Newsletter