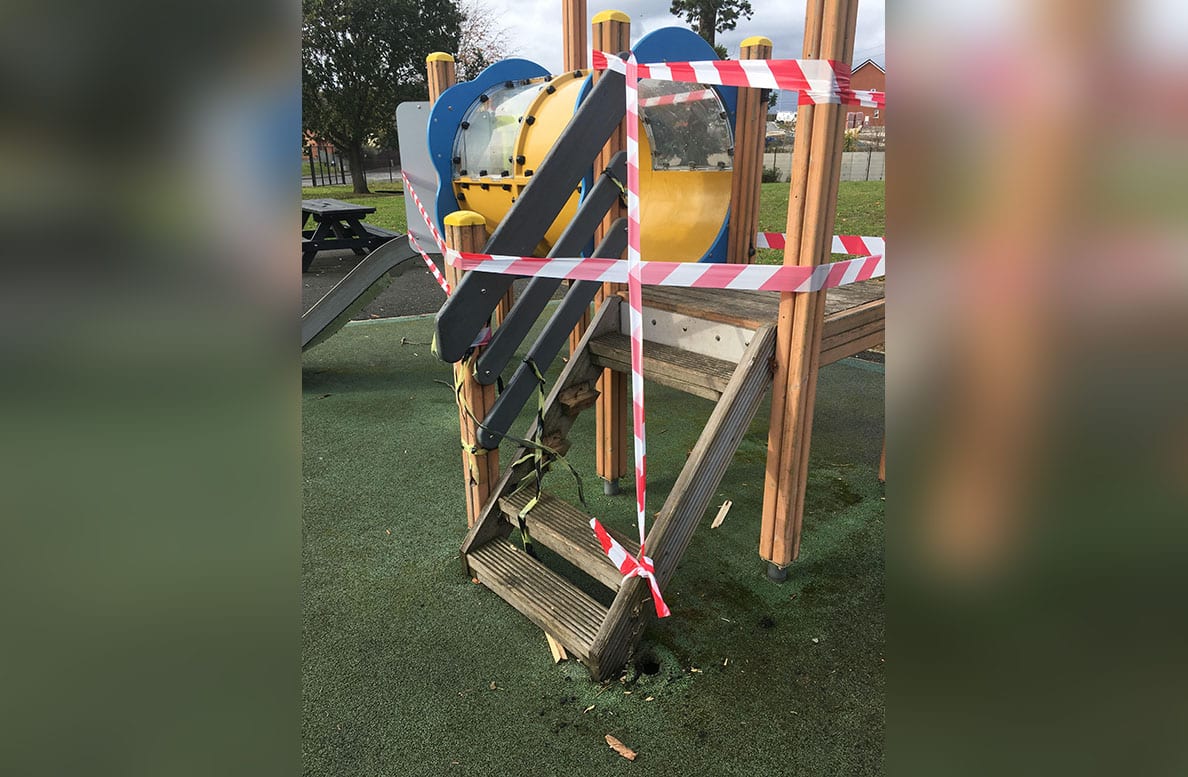 A children's play park in Laurelvale was targeted by mindless vandals over the weekend.
Cusher DUP Councillor Gareth Wilson has slammed those behind the wanton destruction, saying the cost of the damage would be extensive.
"This is a shocking incident and it is unacceptable that such damage has been caused to children's play equipment which will render it unusable until it is repaired," said councillor Wilson.
He added: "Unfortunately vandalising play equipment is not a new phenomenon as we have seen this at a number of council owned sites across the Borough.
"Council officials are aware of the damage and will now work towards making the park safe and repair the damage.
"I would urge people to desist from this type of behaviour as it is a criminal act and is costly to repair.
"I would appeal to anyone who may have witnessed any suspicious behaviour to contact Police immediately with any information."
He concluded: "There are discussions ongoing with regards to new equipment for the play park and it is saddening to see this type of vandalism when hard working members of the community are working towards improvements in the park."
Sign Up To Our Newsletter