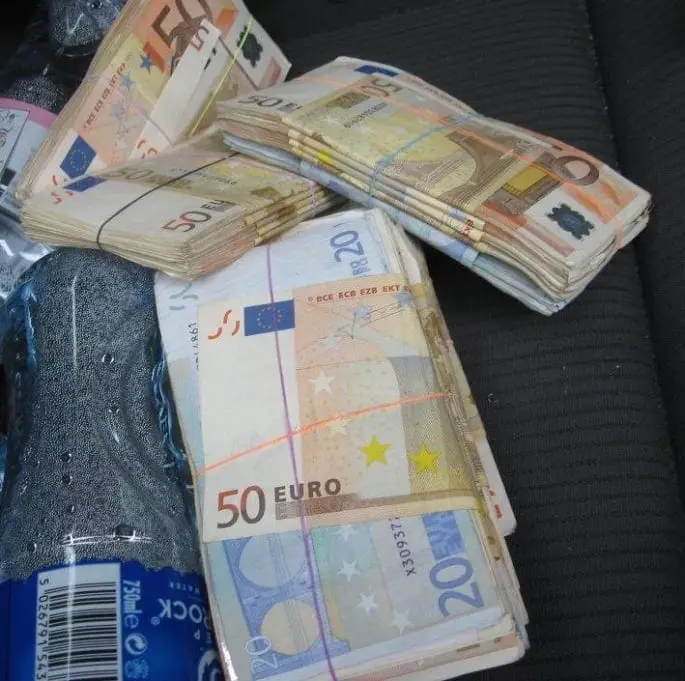 A south Armagh man who kept criminal cash stuffed in cupboards, a sports bag and even on his mantelpiece has been jailed.
Niall Fearon was sentenced to six months today (Thursday) after HM Revenue and Customs found €138,505 and £35,420 – as well as a cash counting machine – during a search of his Silverbridge property in April 2014.
He will also serve eight months on licence upon release.
The 30-year-old told investigators there was no cash on the premises, but substantial sums were found hidden throughout the house and in vehicles.
Steve Tracey, Assistant Director, Fraud Investigation Service, HMRC, said: "Fearon's house was stuffed full of unexplained cash.
"But HMRC is taking criminal cash out of circulation and no one is beyond our reach.
"The message is clear – crime doesn't pay and if you try to reap benefits from a criminal lifestyle, we will come for you.
"If you know anyone who is evading their taxes, or handling large quantities of unexplained cash, you can report them by calling our 24-hour Hotline on 0800 59 5000."
The presiding judge also issued a forfeiture order at Newry Crown Court, so the cash seized by HMRC will be returned to the public purse.
Sign Up To Our Newsletter