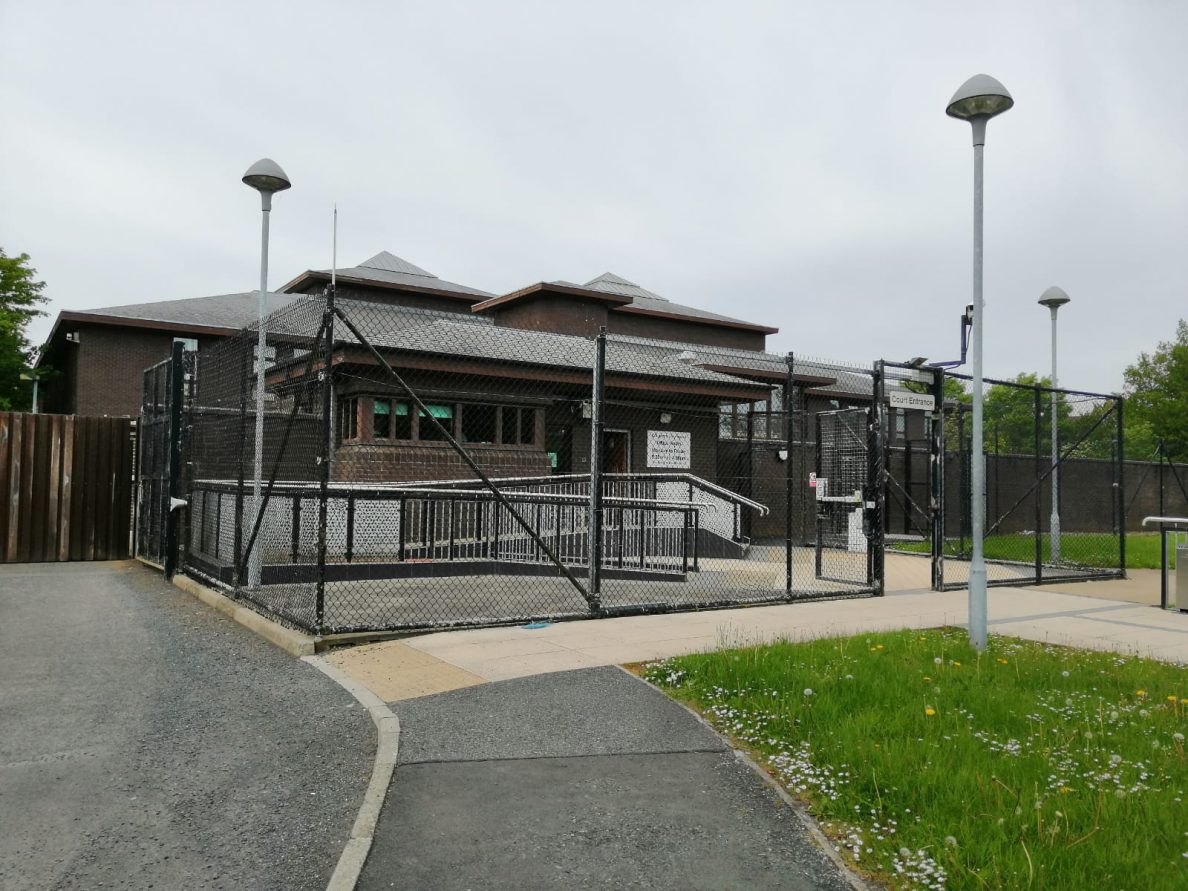 A man who assaulted his ex-partner, leaving her with a clump of hair missing, and made threats to cut her throat has escaped a prison sentence.
Handing down the sentence the district judge told the 45-year-old: "It is for the protection of this and any future partner that I am putting in place this three year probation order."
Nicolae Puschi, of Obins Street in Portadown, appeared for sentencing on two counts of threats to kill and assault occasioning actual bodily harm at Craigavon Magistrates' Court on Wednesday.
Prosecution outlined that on May 6, police were called to the injured's party's home after a report came from a neighbour regarding an ongoing domestic dispute.
Officers arrived to find a female, the injured party, who was in a shaken state.
It was noted that there was a large clump of hair missing and she also had marks on her face and neck.
The injured party stated that she had been assaulted by her ex-partner, the defendant, who had now left the premises.
Prosecution informed the court that there had been previous domestic incidents involving the pair but this was the first time the injured party was willing to make a complaint.
Puschi was subsequently arrested and during interview he admitted to pushing the injured party and slapping her once, but denied all other offences.
When asked about the injured party missing a clump of hair, the defendant claimed that it had been caused by her brush.
The injured party claimed that when leaving Puschi had made threats towards her.
She said he had made a gesture that he would cut her throat. She said he also told her that she would never leave Ireland and that he would find her and cut her throat.
When put to the defendant during interview, he denied making such threats.
Defence counsel stated: "Mr Puschi concedes that his behaviour was completely unacceptable, he has apologised to the injured party and regrets his actions.
"I have explained to him the seriousness of these offences and that this being the second incident involving the same injured party that custody is a real possibility."
Prosecution informed court that a restraining order would be sought.
District Judge Steven Keown said: "I am sorely tempted to send you to jail, my only concern is that it may not address the underlying issues or reduce your likelihood of reoffending upon your release."
Puschi was sentenced to a three year probation order and a three year restraining order was granted to the injured party.
District Judge Keown added: "If there is any other offence, I cannot think of any circumstance which you would not go to prison.
"It is for the protection of this and any future partner that I am putting in place this three year probation order".
Sign Up To Our Newsletter