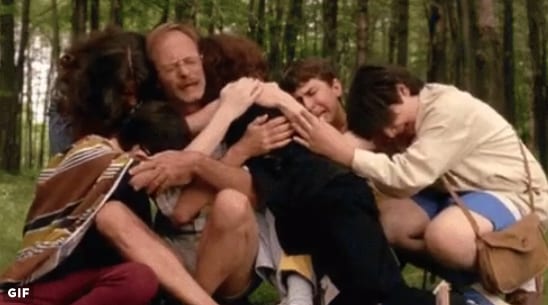 And the wait goes on…
Upper Bann has lived up to its billing as traditionally the slowest constituency to declare. But this is special.
The wait has been compared to the play 'Waiting for Godot' by Samuel Beckett. Its two main characters wait endlessly and in vain for the arrival of someone named Godot.
We feel their pain, as does the Twitterati.
This is how people are reacting to the delay and lack of anything in Banbridge today….
Arlene's reaction to the Upper Bann Battle. #ae16 pic.twitter.com/uFjFhEt4D2

— Aaron Patterson (@AaronPatts) May 7, 2016
When you hear Upper Bann count is finished & one of the candidates requests a recount! #UpperBann #AE16 pic.twitter.com/JfBshdLNW2

— Pól (@AIMWoundedKnee) May 7, 2016
Will Dolores Kelly make it in Upper Bann or not? Nail biting stuff here, it's going right down to the wire #ae16 pic.twitter.com/CPJ7rWXF3g

— Hannah Spratt (@Radio_Han) May 7, 2016
Upper Bann. Timing is everything. I'm just saying zzzzzzzzzzzzzzzzzzzzzzzz #ae16 pic.twitter.com/HCqzVPFi9J

— Gary McDonald (@geemac1962) May 7, 2016
Direct footage from the Upper Bann count #ae16 pic.twitter.com/8Pj3qztmKe

— Odhrán✌️ (@Odhraaan) May 7, 2016
Which is a more time reliant? The Upper Bann count or a Translink bus. Discuss your reasoning for your finding (20 marks) #ae16

— Matt Reuben (@matt_reuben) May 7, 2016
Cmon Upper Bann #ae16 pic.twitter.com/AtYLYsqyNQ

— Odhrán✌️ (@Odhraaan) May 7, 2016
*Exclusive photo of Upper Bann vote counter after collecting their overtime pay.* #ae16 pic.twitter.com/b6Fa54T3NM

— Aaron Patterson (@AaronPatts) May 7, 2016
Repetitive strain injury in my thumb refreshing Twitter waiting on Upper Bann results. Come on John!

— Kerri Anne (@KerriAnneMcKee) May 7, 2016
Come on, Upper Bann. pic.twitter.com/TQLfBvka7U

— Paula Ní Cheallaigh (@pique_92) May 7, 2016
feeling a personal relationship building with everyone sitting refreshing their Twitter feeds waiting on news from upper bann, c'mon John!!!

— sandra duffy (@sandrade1976) May 7, 2016
The final Upper Bann seat has just been declared: it's Godot.

— Traonach (@Traonach) May 7, 2016
Upper Bann to be announce any minute now. #ae16 pic.twitter.com/xYQQ0WkOMi

— Aaron Patterson (@AaronPatts) May 7, 2016
BREAKINGNEWS; Upper Bann count is over, as Dolores challenges O Dowd to a game of "rock paper scissors" #ae16

— stephen andrews (@stephen82754737) May 7, 2016
Sign Up To Our Newsletter