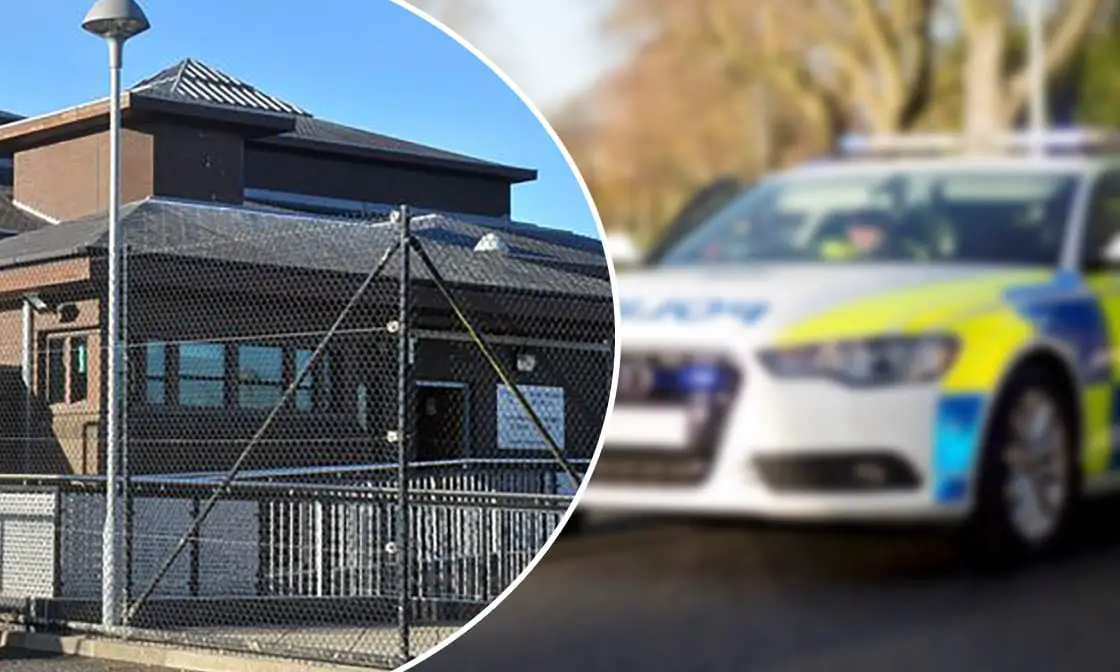 A man who is alleged to have breached a Sexual Offences Prevention Order by taking alcohol and failing to abide by curfews has been granted bail.
This is despite a constable stating that police believed the 52-year-old was taking more risks after being reduced from a category three to a category two offender.
Richard McFarland, of Edward Street, Portadown, appeared charged with two counts of breaching a Sexual Offences Prevention Order (SOPO) at Craigavon Magistrates' Court on Friday, where he appeared via videolink from Maghaberry.
Defence barrister Scott McWhinney informed the court that a bail application was being made on the defendant's behalf.
A constable outlined that on February 21, McFarland breached his SOPO after he failed to return to his bail address for his curfew time of 2.30pm.
Court heard the defendant arrived at 2.49pm but had called staff to alert them that he was going to be late at 2.20pm, claiming that he was at a GP appointment.
This had not been pre -approved by McFarland's designated risk manager and he did not have proof of this appointment, it was stated.
The defendant had also allegedly previously breached the order on February 6, when he consumed alcohol.
Court was informed that he had admitted this to his designated risk manager and after being interviewed on February 8, the decision was taken not to arrest him.
CCTV was checked for February 21, and it allegedly showed that McFarland also signed out two hours earlier than he was meant to on that date.
During interview, the defendant admitted to both breaches, it was stated, and he said he had consumed a quarter bottle of vodka following a community addictions meeting.
McFarland stated that on February 21, he had actually been at a disused warehouse in Portadown, just five minutes from his bail address, bringing food to homeless people who live there.
The bail application heard it stated how defendant claimed he had lost track of time, but he could not account for how, having made a call at 2.20pm, he would not have been able to make it back to his address for 2.30pm.
Mr McWhinney stated: "To call this man's record bad would cause injury to the English language. I have informed him that any bail application will be met with head-on objections.
"He has instructed me that he had been attending AA for the last three weeks and since June 2019 with a community psychiatric nurse for his mental health difficulties."
He added: "This bail address is still available to him and much stricter conditions could be put in place.
"This is not the worst breach of a SOPO but any breach of such an order must be looked upon seriously."
The constable commented: "He is now a category 2 sexual offender, down from a category 3. Police believe that due to him being under less scrutiny he appears to be taking more risks.
"His last breach was some two years ago but he has had 15 previous breaches, many of which have resulted in time served in custody."
District Judge Steven Keown stated: "I am minded to grant bail, so he will not have time served on remand. His last breach was some two years ago.
"Although he has been seen to be taking more risks, he has been reduced in category. It would appear that guilty pleas will be offered and perhaps alternative sentencing to a short custodial sentence could be explored."
McFarland was released on his own bail of £500, conditions included; not to associate with known drug users, not to enter the warehouse in Portadown, not to use drugs and to abide by conditions of the SOPO and probation.
Sign Up To Our Newsletter