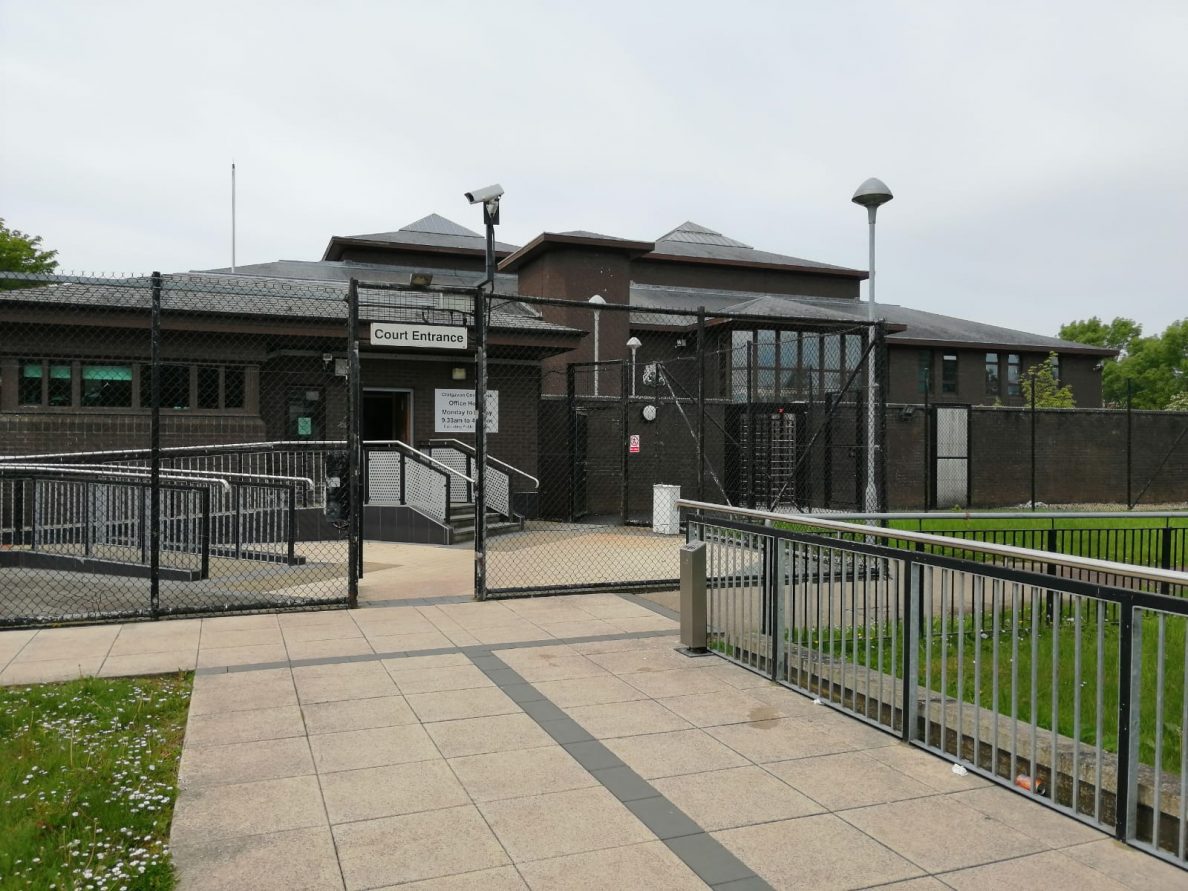 A Lurgan man who spat all over a bookmaker's floor was escorted from a courtroom following an emotional outburst moments after being told by a judge to behave himself for the next six months – or face prison.
Declan Nugent, of Grattan Street, had his sentence deferred for an incident in Hughes' Bookmakers in Portadown on October 13, 2021.
On that date, at approximately 6.40pm, police attended a complaint at the premises where they witnessed the 57-year-old spitting on the shop floor, continually, despite being told by police and staff to stop.
He was then removed from the shop and taken home by police. During a notebook interview on February 13 of this year, Nugent told police he had no recollection of the incident.
District Judge Bernie Kelly said: "That's what he told probation and that takes me to my point as to what the underlying problem strikes me as.
"We all know when it comes to dealing with addictions there is a greater chance of success if the individual pursues the problem themselves, so I'm going to add a level of encouragement."
District Judge Kelly deferred sentencing for six months and told Nugent to behave himself in the interim.
"You're to cut out the alcohol but I understand you will have to get some help; that's your choice," she said.
"Because while that addiction remains you will continue to commit criminal offences. It's clear from this you have no memory of this [incident] because of the amount of alcohol you consumed.
"I'm also going to guess your consumption of alcohol is not something your doctor would recommend with the medication you're currently on."
The deferral and threat of prison, District Judge Kelly said, "should give you the incentive you now need".
At this point, Nugent asked to speak on his own behalf which he was advised against by his defence solicitor Conor Coulter.
Mr Coulter advised his client to wait outside and that his attempts to address the district judge would not be beneficial.
Nugent retorted: "I think it's beneficial to me.
"Can I just say a few words in defence of Macmillan, a community organisation who helps cancer patients."
He also asked court security to "get your hands off me".
"One of the many reasons why I'm doing what I'm doing and you will recall one of the many things I've asked you to do in the course of the next six months is to behave," said District Judge Kelly. "You remember that bit? Interrupting and disrupting my court is not behaving."
Nugent was then escorted from the courtroom.
Sign Up To Our Newsletter