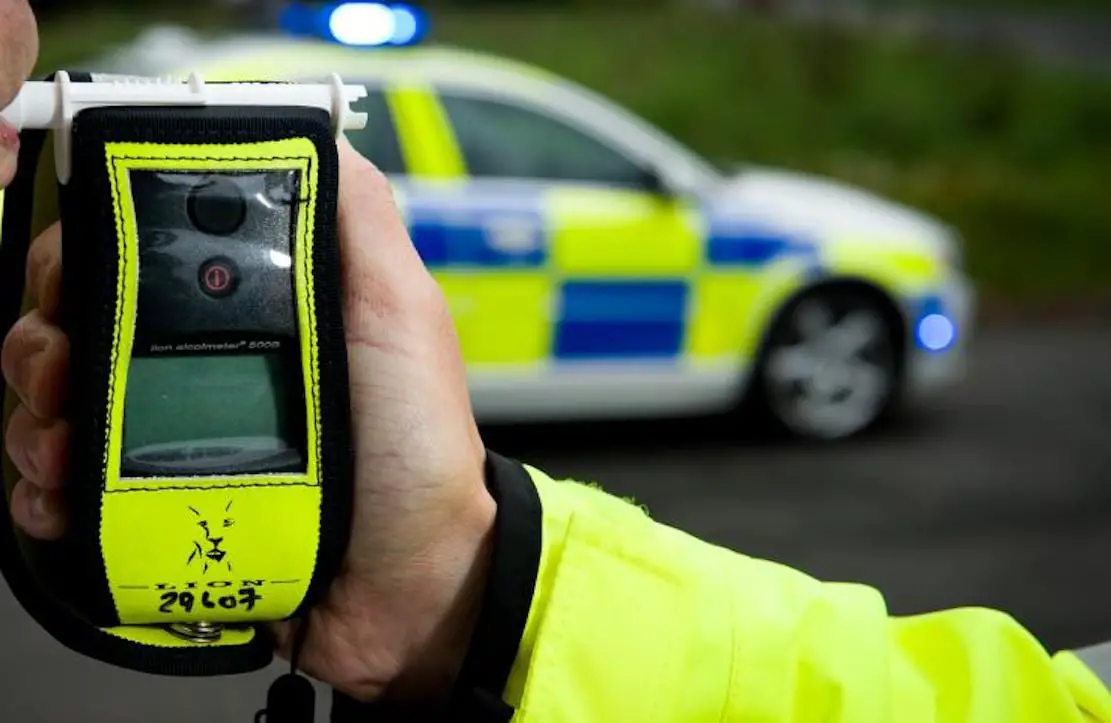 A Portadown man who led police on a pursuit whilst over twice the legal drink drive limit was in "blind panic" of breaching conditions of his release from prison on licence.
At Craigavon Magistrates' Court the 29-year-old, who was handed a 10 year sentence in 2013 for an offence of manslaughter, was handed a suspended period of imprisonment.
Christopher Maurice Wright, of Seagoe Park, appeared for sentencing on failing to stop for police, failing to stop at a damage only accident, common assault, driving with excess alcohol and dangerous driving.
Prosecution outlined that on June 20, at 1.10pm, police received a report of a Volkswagen Golf in the Portadown area being driven all over the road, with the reporting person believing the driver was under the influence.
Footage of the driving was caught on dashcam. Around 30 minutes later officers on patrol observed the same vehicle on the Brownstown Road, Portadown.
The vehicle sped off in the direction of Loughgall with police then losing sight of it.
Police then set up a vehicle checkpoint in the direction the car was heading. They signalled for the Golf to stop but it continued and stingers had to be deployed.
Officers continued to pursue the car which went into an apple orchard but they lost sight once more as it went through a hedge.
The vehicle was spotted again after it collided with a police vehicle causing minor damage to the paintwork but once more the driver evaded officers.
Finally, a member of the public found the vehicle involved in a collision and they went to speak to the driver.
He claimed that the culprit punched him before making off on foot and informed police the driver appeared under the influence.
Officers later located the defendant and a sample of his breath was obtained which gave a reading of 88mg of alcohol in 100ml of breath – over twice the legal limit.
When interviewed, Wright admitted to the driving offences but denied the assault allegation.
Defence barrister Aaron Thompson stated: "This is a dreadful case which Mr Wright was very concerned about. You will see he has a very serious entry on his record for which he received a 10 year sentence.
"Five years of that was in prison and five years on licence, which he was still under at the time of this offence."
Mr Thompson informed court that Wright had informed his probation officer of the offending. This had been referred to the Department of Justice, the result of this being not the recalling of his licence but a period of community service.
The barrister continued: "This was a lapse, his first drink in eight years. He had been working but lost employment for four months during the pandemic.
"He had been going to go fishing with his friend. When he arrived his friend was already intoxicated. He then drank and got behind the wheel of a car."
He added: "With the manner of the driving, he instructs it was blind panic as even with the drink which he had taken he knew the predicament he had found himself in."
District Judge Amanda Brady stated: "I am satisfied that this has crossed the custody threshold. It was appalling driving and there is no excuse for it."
Wright was sentenced to five months in prison suspended for three years, he was disqualified from driving for three years and was ordered to pay a fine of £150, along with the offender's levy of £15.
Sign Up To Our Newsletter