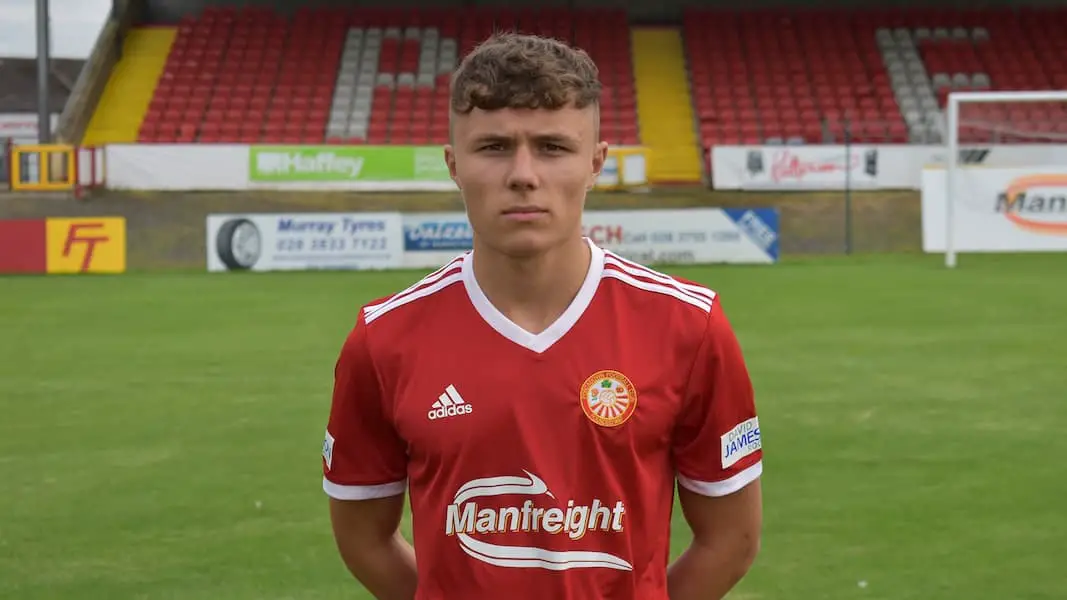 Portadown FC have confirmed that 16-year-old left back Dane McCullough has secured a move to English Premier League side, Burnley FC.
The local lad has progressed through the ranks at the Shamrock Park club from the tender age of four years old and has been a shinning light, making his way through the age groups and improving each season before becoming the youngest player in Portadown FC's history to play for the senior team at 15 years and 121 days old back in April 2019.
The McCullough name is synonymous around Irish League circles and in Portadown's history in particular with Dane's father (Neil), grandfather (Barry) and uncle (Gary) all representing the club at senior levels as well as holding coaching, and scouting roles within the club.
It is safe to say the blood line is rooted well within the club but despite the pressure of a surname, young Dane has always been clear in his own individual path and his talent has been well known around the club for the past number of years.
First Team Manager Matthew Tipton was glowing in his praise for the youngster.
"I'm delighted that another of our young players has got a move to England," said Tipton.
"Dane McCullough will be moving to Premier League club Burnley FC and it's fully deserved.
"Dane epitomises everything that we want in young players. I've never come across a young player that has worked harder at their game than Dane and this move is his just reward for the work he has put in.
"On behalf of myself and the rest of the club I wish him all the best for the rest of his career."
McCullough will be moving over to a youth academy that has recently secured category 1 ranking which is the top level of youth academy English football can offer.
Sign Up To Our Newsletter