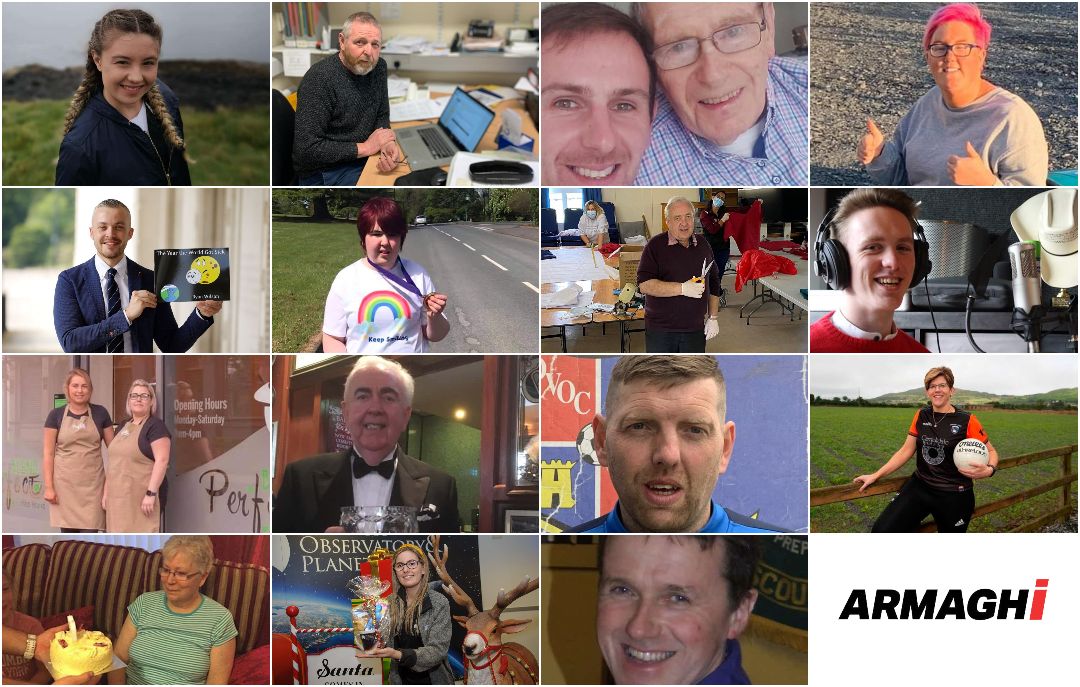 It's been an incredibly difficult year for so many people but with that has come some incredible individuals.
Our community has been filled with such people, which is why we wanted to celebrate these heroes with you.
So many men and women alike have made a lasting impact on their communities in their own unique ways.
And here are the nominees for the inaugural Armagh I People of the Year Awards…(voting form at the bottom of the article or by clicking this link). Voting closes Saturday, March 6 at 4pm.
Inspirational Young Talent – Sponsored by Armagh Credit Union
Jodie O'Connor from Darkley has spent lockdown raising money for various charities including PIPS by walking over 400 miles, saving 50p per mile.
Jodie, who has autism, saw all her routines and activities completely stopped due to the Covid-19 pandemic and missing out on social interaction, she set about finding ways to cope with daily tasks and frustrations.
In May 2020 Jodie took on the Southern Area Hospice Marathon "Doing it my way" raising almost £1,700. Not shying away from a challenge she also complete 100,000 steps in September 2o20 to raise funds for the Special Olympics.
Jodie in one sentence – "An amazing young person who didn't let her own needs get in the way of helping others"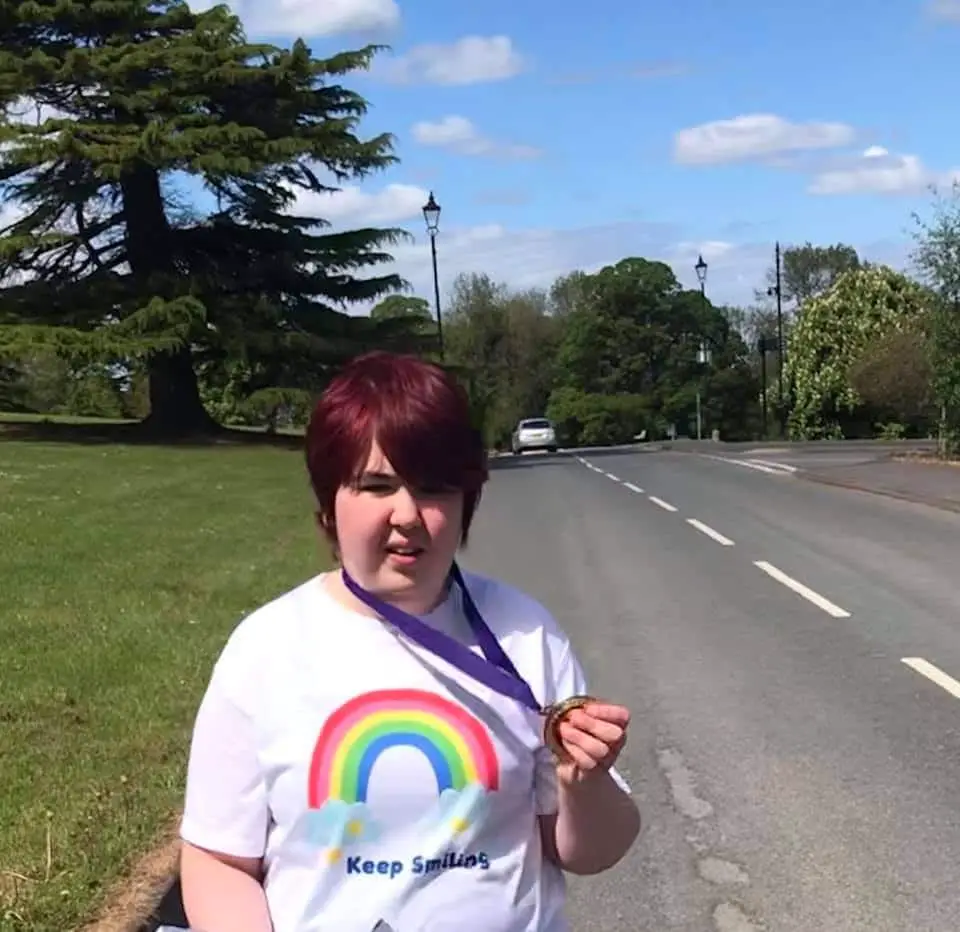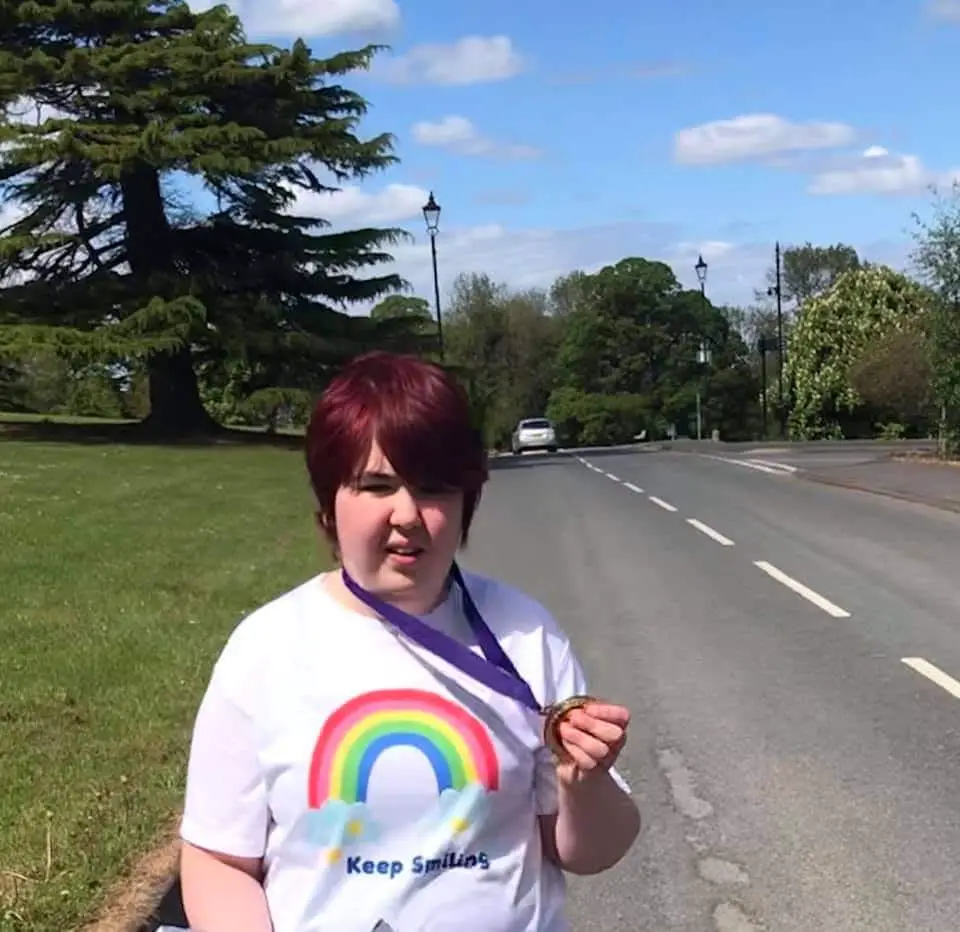 Andrew McMurdie from Poyntzpass has used his musical talents to entertain and enrich the lives of people, and while suffering from a debilitating illness, has still managed to travel to over 60 care homes and housing estates since May 2020 to perform.
After meeting a young girl, Brooke Reid, at a group in Ballymena, Andrew was so touched by her tragic passing in a house fire that he wanted to express this by using his musical influence, and in December 2020 Andrew recorded "When a child is born".
The one track CD raised £4,015  with all proceeds going to Ballykeel Together – Brightstars special needs youth club and Dunclug College School in Ballymena.
Andrew in one sentence – "Andrew is a wonderful, kind and considerate young man who selflessly always uses his talent to enhance the lives of those people who are less fortunate than himself"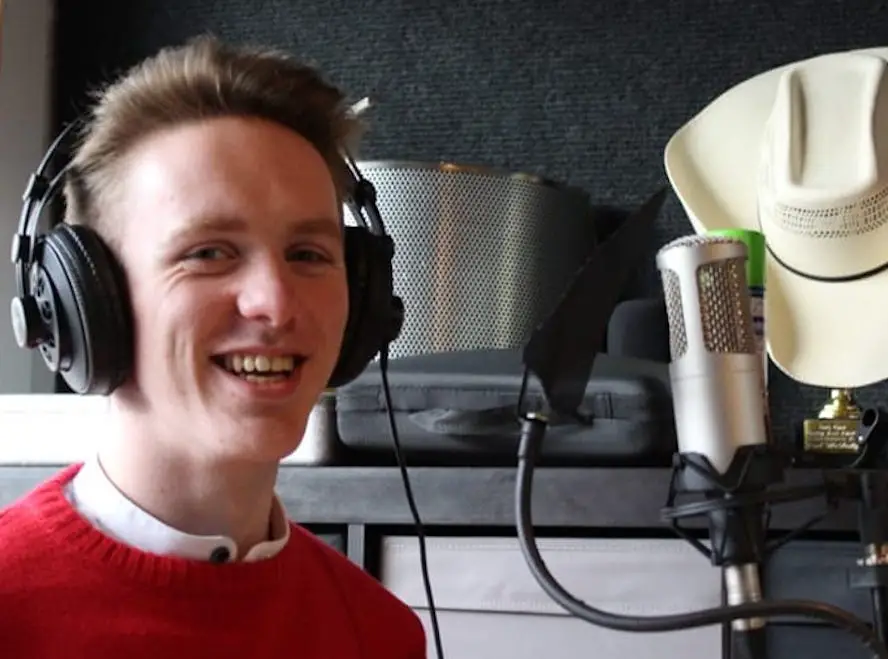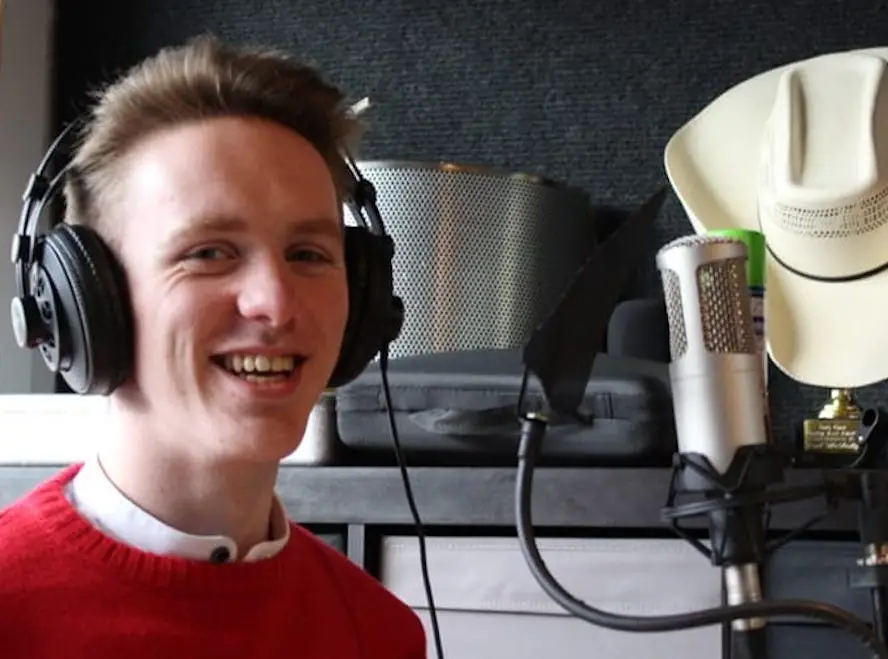 Sports Person of the Year – Sponsored by Traynors
Gary McCoo is no stranger to Richhill through his association with Richhill AFC. Although, having stepped down from playing football as a goalkeeper four years ago, this Richhill man is now a lead committee member in the club where previously he had been a keen volunteer.
With participation in local sport becoming more challenging due to increasing costs, mounting administration and a lack of volunteers, Gary manages duties such as pitch bookings, buses for away games and also is responsible for sponsorships for the club, which contributes to the clubs overall success.
During the Covid-19 pandemic, Gary utilised contacts both on and off the pitch to help ensure local hospitals, clinics and nursing homes had PPE and RPE while stock was running low.
Gary was also responsible for a delivery of nearly 500 selection boxes (and a Santa Claus) to the children of Hardy Memorial Primary School in December 2020.
Gary in one sentence – "Gary is generous without expectation of return, he's generous because a large part of his happiness and success comes from helping other people – he's Richhill through and through."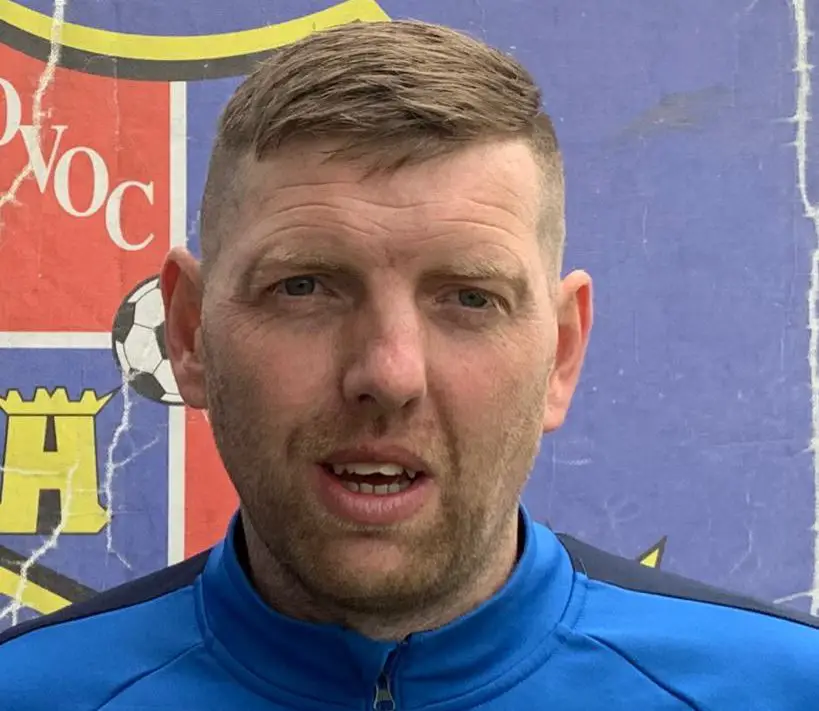 Sinead Reel is the chairperson of Armagh Ladies' Gaelic Football for which she was nominated for her work in helping develop McKeever Park, Killeen as the only dedicated Ladies Football facility in Ireland.
She headed the Let's Light Killean fundraising campaign to provide floodlights for the new pitch and the former player, who was an ever-present inspiration as Armagh won the 2020 Ulster Championship and reached the All-Ireland semi-finals, continues fundraising to develop the site further, with the goal being a state-of-the-art facility benefitting all of the ladies clubs in the county.
Sinead in one sentence – "Sinead is dedicated to her sport and the overall benefits for the whole community, she operates with an unmeasurable drive and self motivation."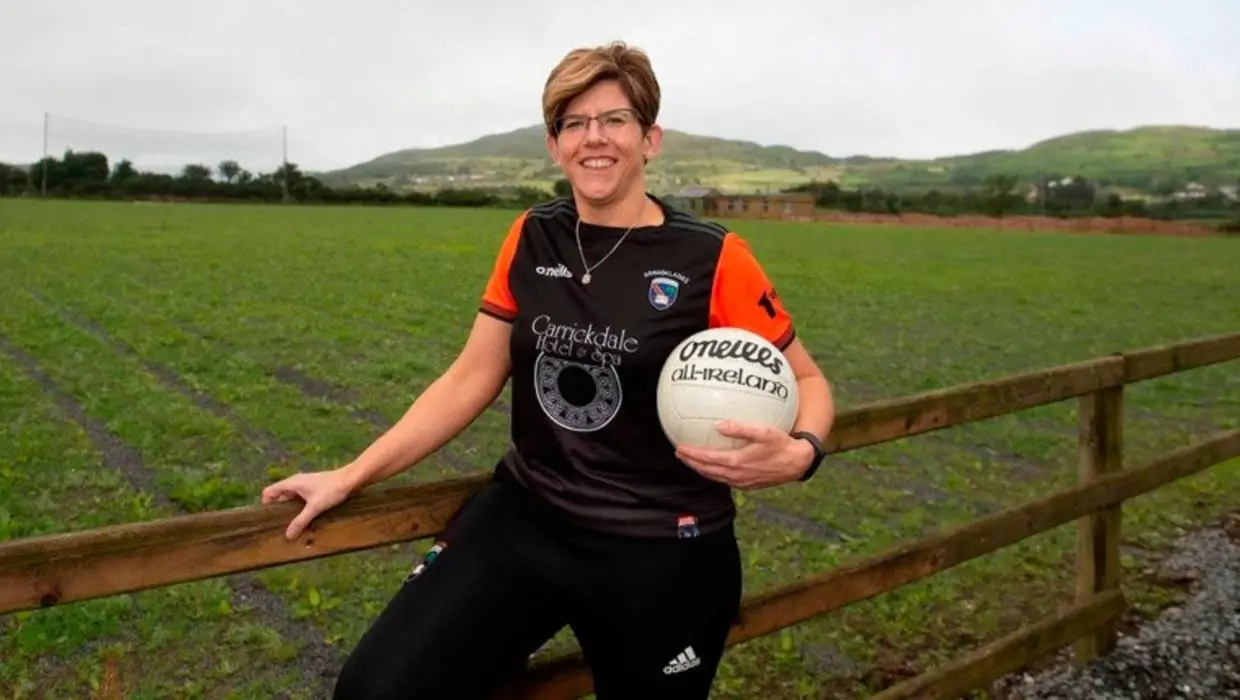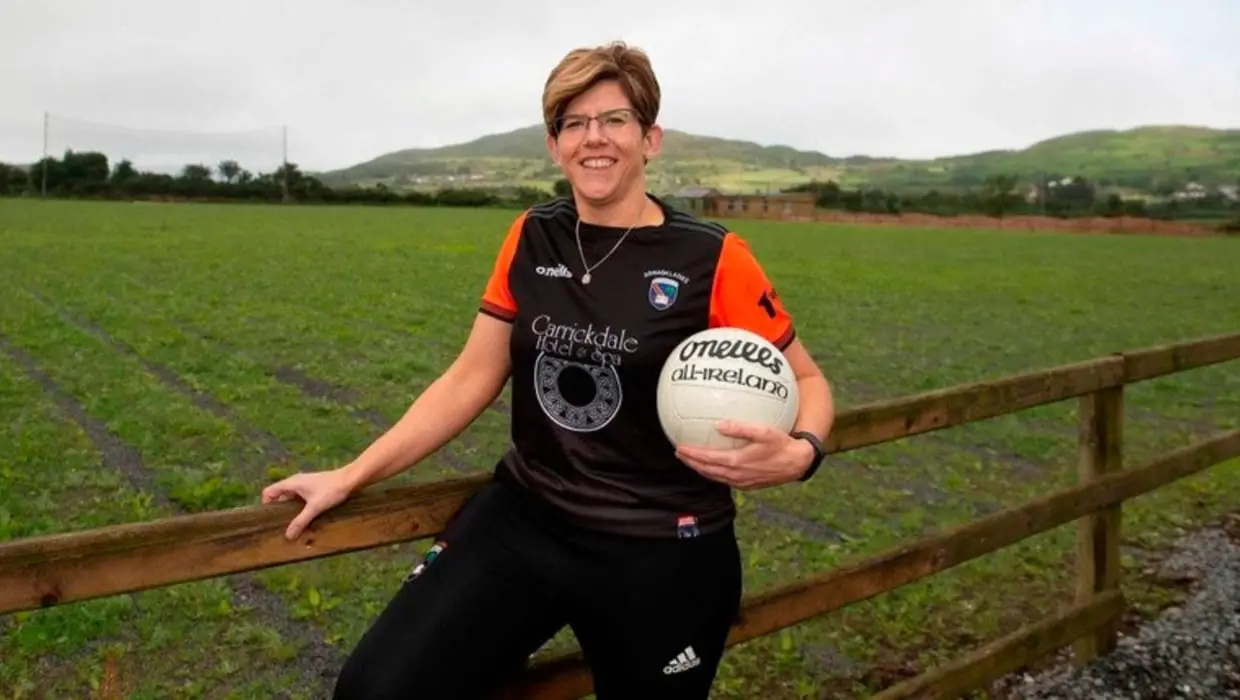 Carer of the Year – Sponsored by CPS Property, Armagh
Philip Johnston from Milford watched as his father Eric's needs became more complex over the years due to Parkinson's disease and decided his dad needed to remain and home in his familiar surroundings rather than end up in a nursing home.
Therefore, selfless Philip made it his life's work to become his father's full time carer to ensure he was happy and content. As Eric's condition deteriorated and with hospital admission unavoidable, Philip took unpaid leave from work to ensure he could visit him daily.
Following endless days and nights of  sitting with his Father, Eric sadly passed away at home in November 2o2o following his battle with Parkinson's. Philip gained admiration from the nursing and caring staff for the tireless care and attention given.
Philip in one sentence – "A person who constantly sacrifices everything and anything for the needs of other to give them a better quality of life"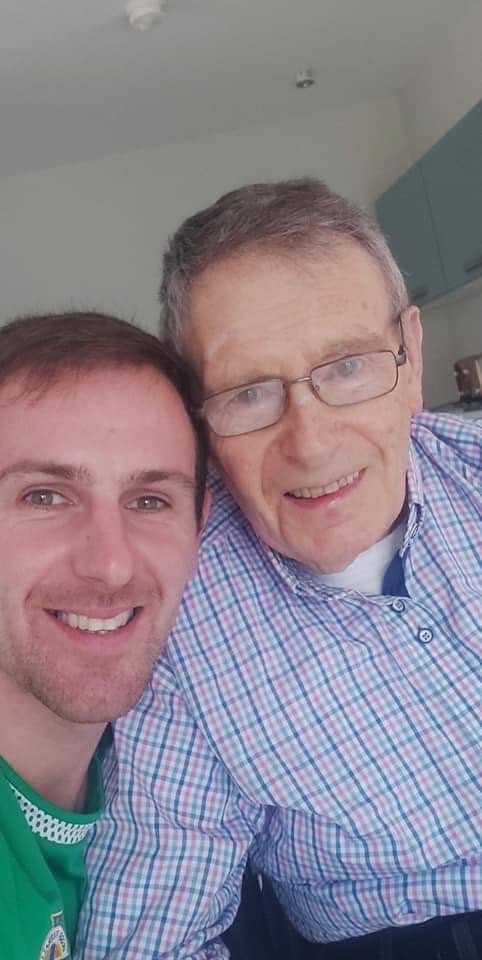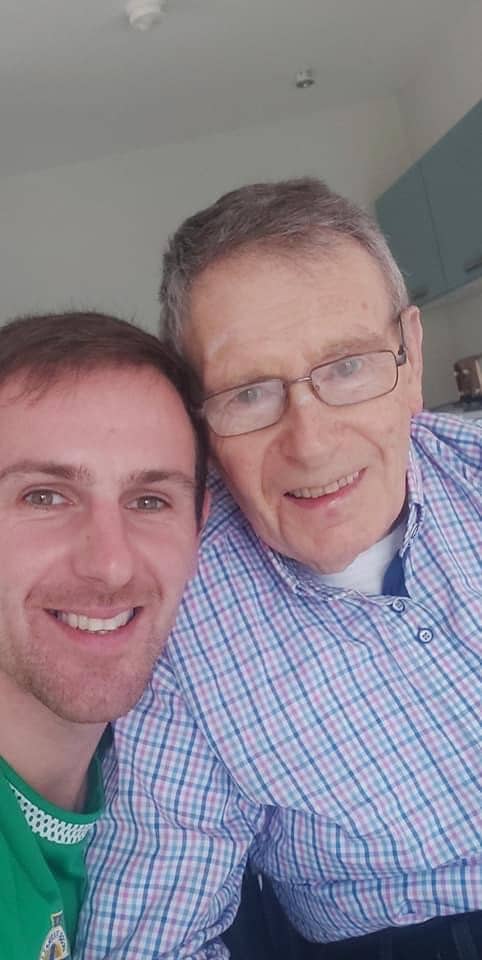 Lyn Humphries is a native of Armagh married her husband Sam. "In sickness and in health" was the words making up  the couple's vows but became more apparent in 2015 when he was stricken with a virus which effected his mobility, leaving Lyn to become Sam primary carer.
At this time Lyn was also the primary carer for Sam's mother, who is now 104 years young. Lyn now juggles caring for her husband and mother-in-law carrying out daily tasks such as shopping, preparing food and ensuring medications are ordered and available, all to ensure both can remain as independent as possible within their own homes. Relying on public transport has added to complications however Lyn takes it in her stride and doesn't complain.
Lyn in one sentence – "A truly selfless, caring, big hearted lady"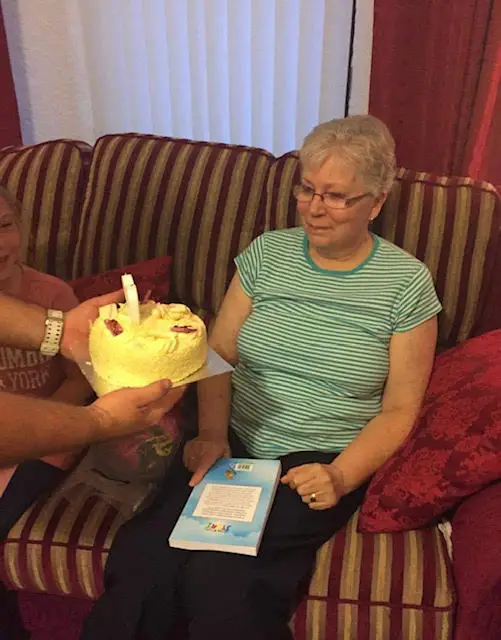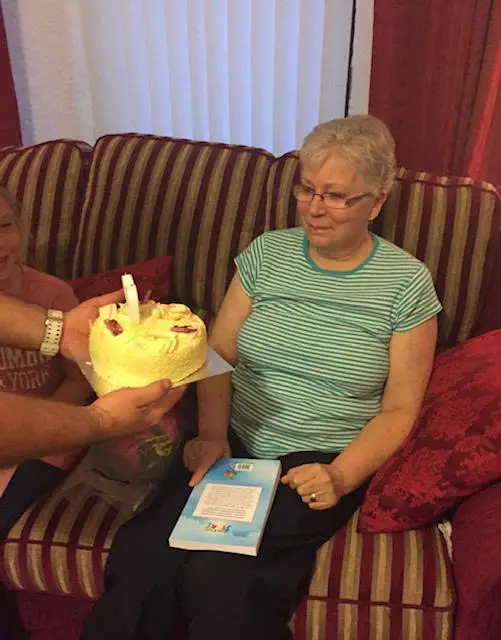 Tourism & Hospitality Champion – Sponsored by McShane Packaging
Leeanne Gillespie can usually be found with her sister Hayley behind the counter of their coffee shop, "Perfect Blend" in Portadown.
When the Covid-19 pandemic hit and businesses such as Leanna's were forced to close, Leeann knocked the "non" out of non-essential by providing free nutritious meals to vulnerable people within the local community, as well as providing free children's meals to local kids.
Leeann set about reminding people that while the world was in chaos, people could really pull together and help those most in need.
Following the easing of restrictions, Leeann sprung into action to host a socially distanced coffee morning to raise funds for a local cancer patient, hosted in Perfect Blend, Portadown. Leeann set business aside during a period of great uncertainty to help others. At a time when business could have been her priority other peoples needs played more on her mind.
Leeann in one sentence – "Leeann is one of the most hardworking people I know. Her generosity and thoughtfulness is knows no bounds."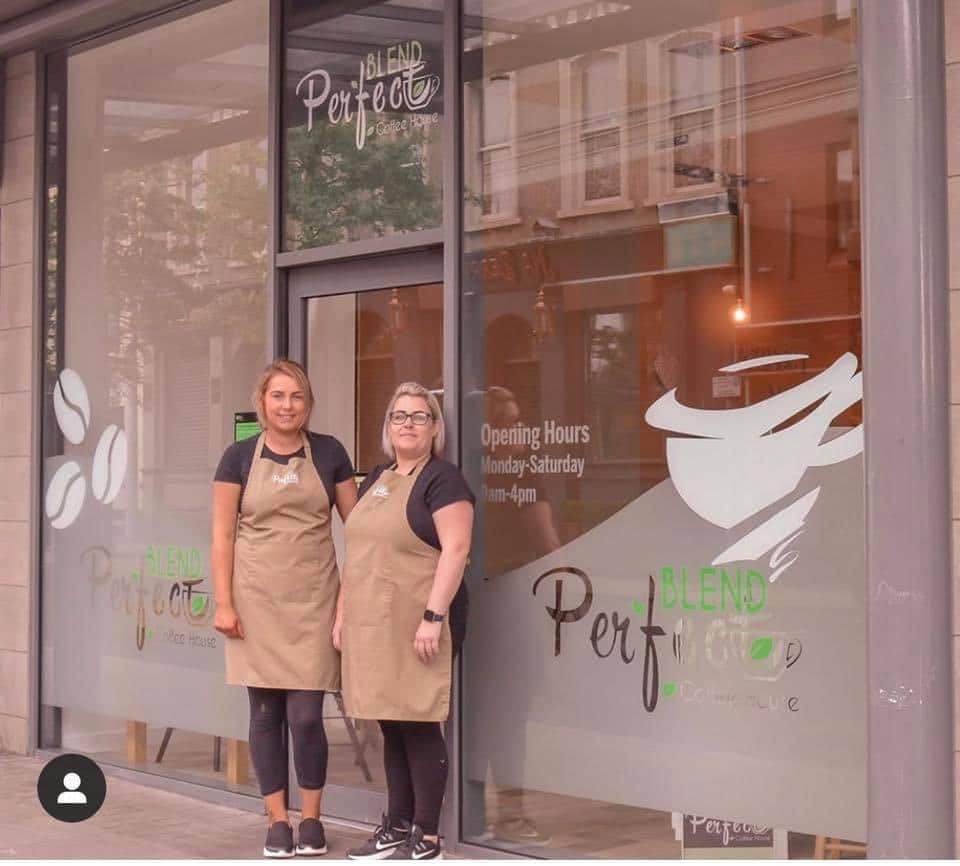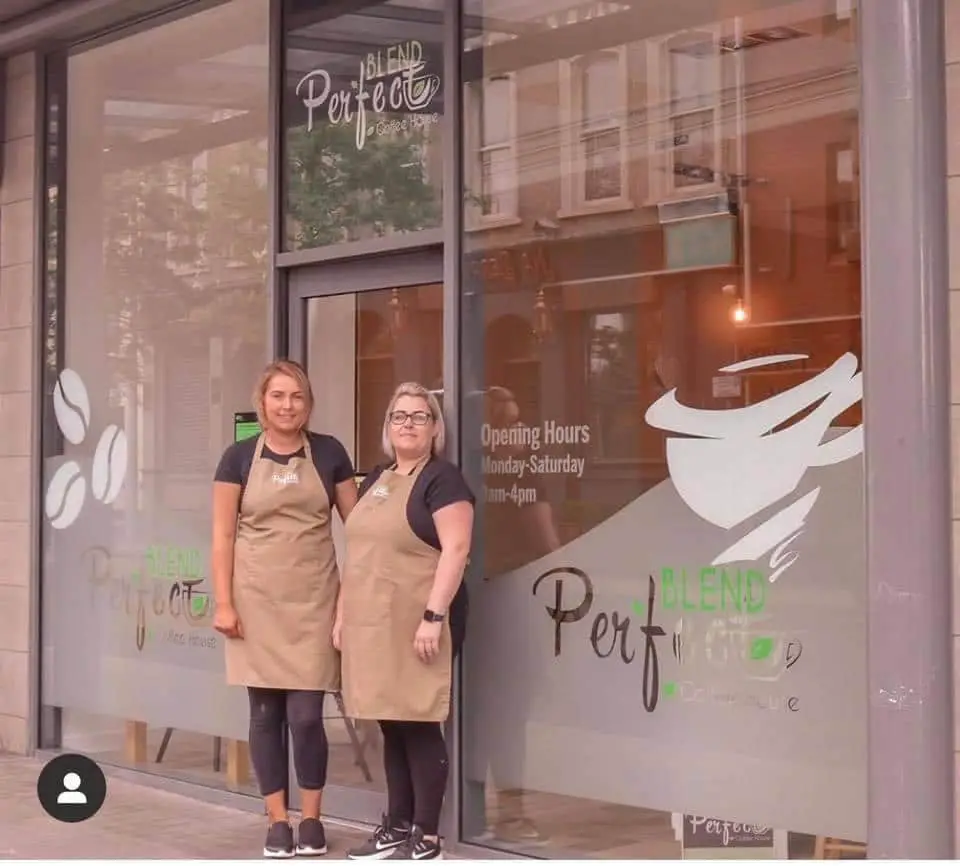 Ria Mee from Armagh Observatory and Planetarium found herself in unchartered territory when the facility was forced to close as part of government restrictions.
Taking the initiative to upskill herself in the art of video making to ensure she was able to deliver the "Science at Home" project and quickly developed experiment style content for children to try at home and helping parents to try out science using everyday materials from around the home and has helped families to understand the principles of science.
These endeavours subsequently led to the reinvention the Armagh Observatory and Planetarium science communication which was very well received by vast numbers of social media users. Such was Ria's efforts has increased the online footprint of the facility and helped it to reach out to a wider audience and in turn bringing new visitors to the area during the easing of localised restrictions with many visiting other tourism and hospitality venues when in Armagh and the wider county.
Ria in one sentence – "Ria is a passionate and caring person who can light up a room with her enthusiasm and can-do attitude, everyone should have a Ria in their workplace"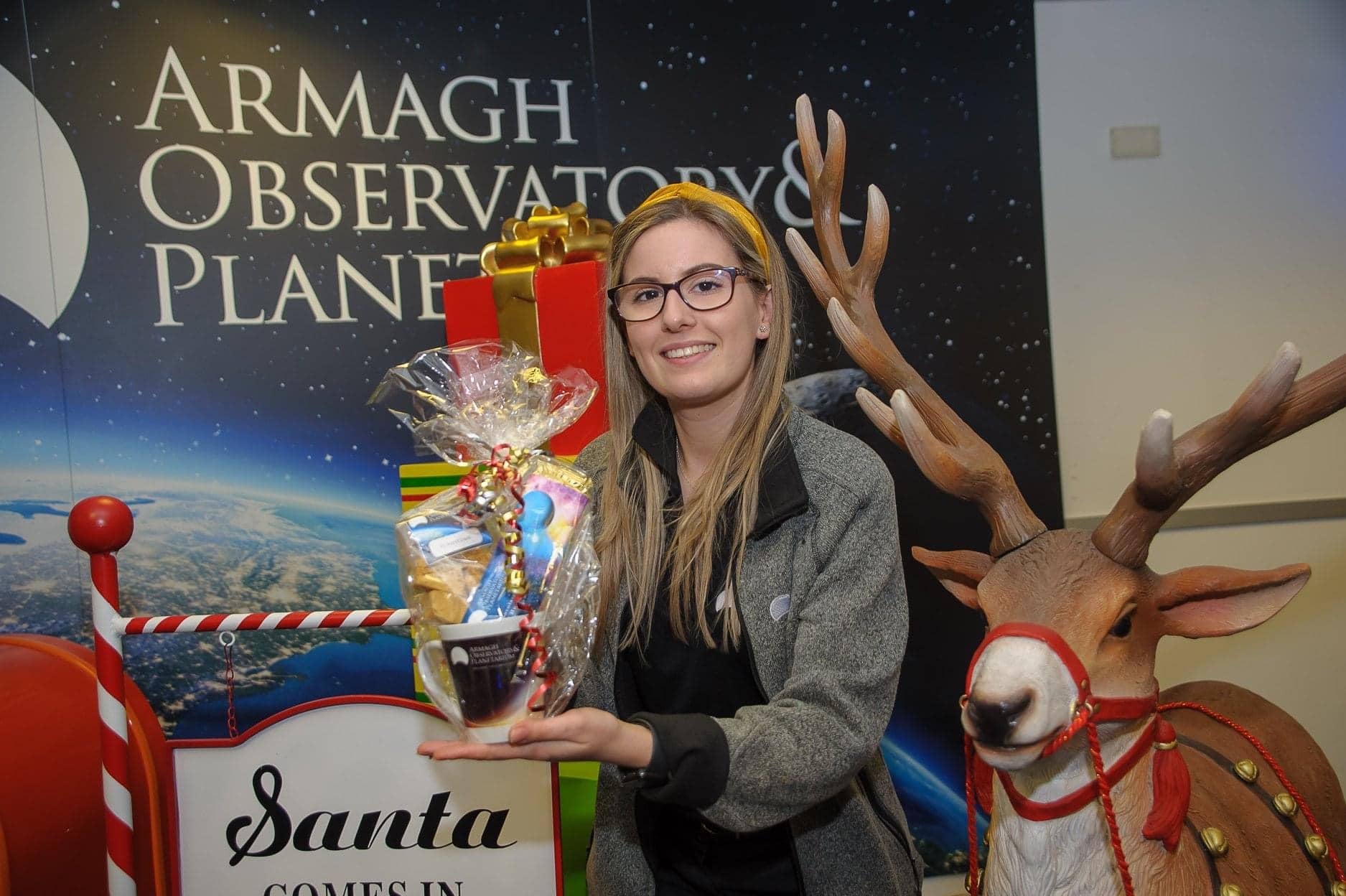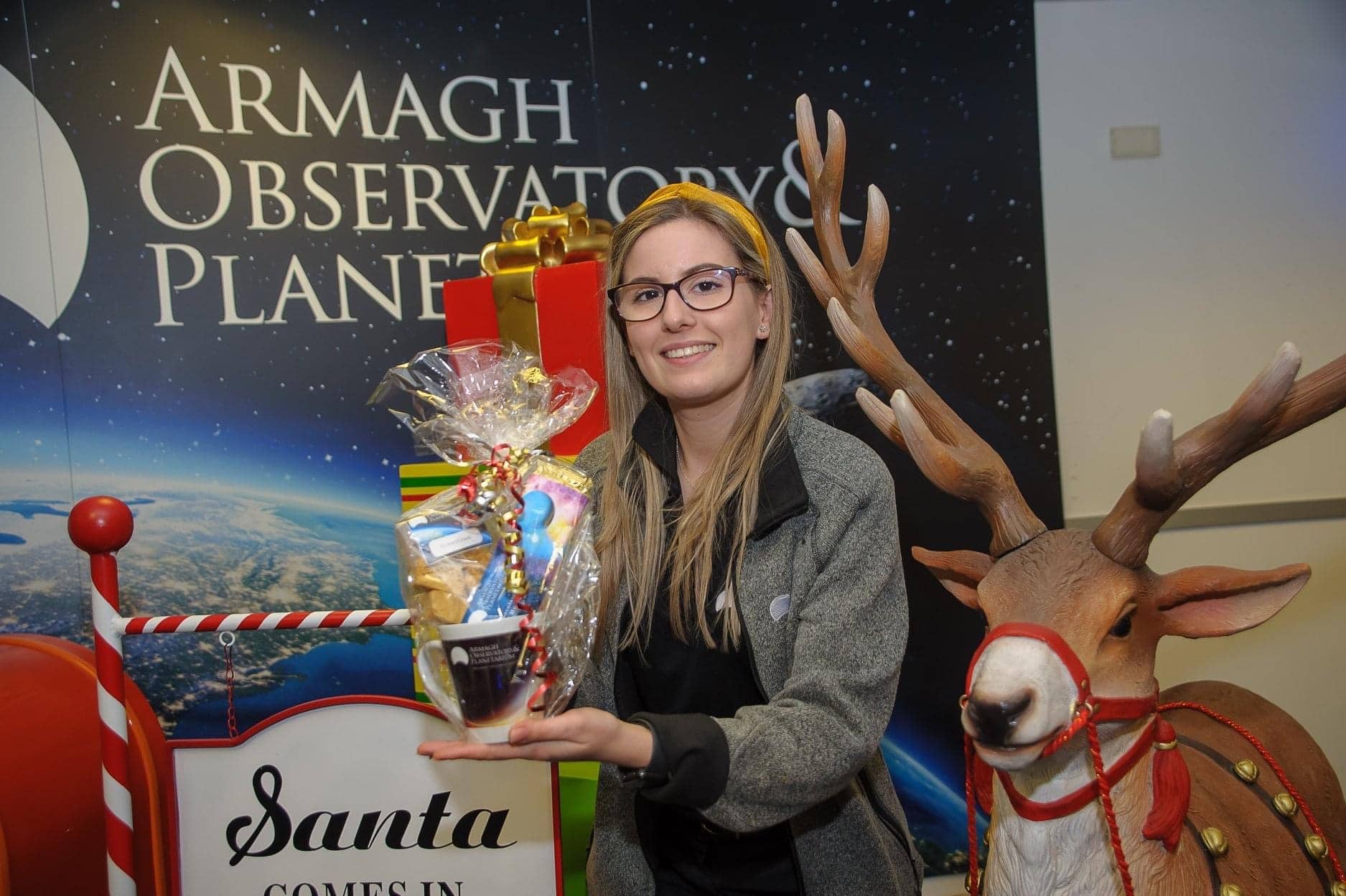 Community Impact Award – Sponsored by Next Move Property
Gordon Speers has been the Musical Director of Portadown Male Voice Choir for 42 years and Portadown Ladies Choir for 30 years. With a passion and flair for music, the choirs are now renowned throughout Ireland and worldwide, winning international competitions.
Gordon has also been a volunteer with the Southern Area Hospice for the past three years, regularly undertaking street collections and other fundraising activities. Never one to shy away from public duty, during the Covid-19 pandemic Gordon found that his fundraising activities were all on hold due to restrictions, therefore decided to find other ways to help and became a volunteer with Craigavon Foodbank.
Gordon further raised £1,000 by selling a Christmas CD recorded by Portadown Male Voice Choir with all the monies going to Southern Area Hospice. Gordon is also a member of Portadown Rotary Club and is active helping to raise funds and awareness both locally and internationally for Polio Worldwide
Gordon in one sentence – "Gordon is a determined person, focusing on the needs of others, brightening lives using music and charitable work to enhance the local community".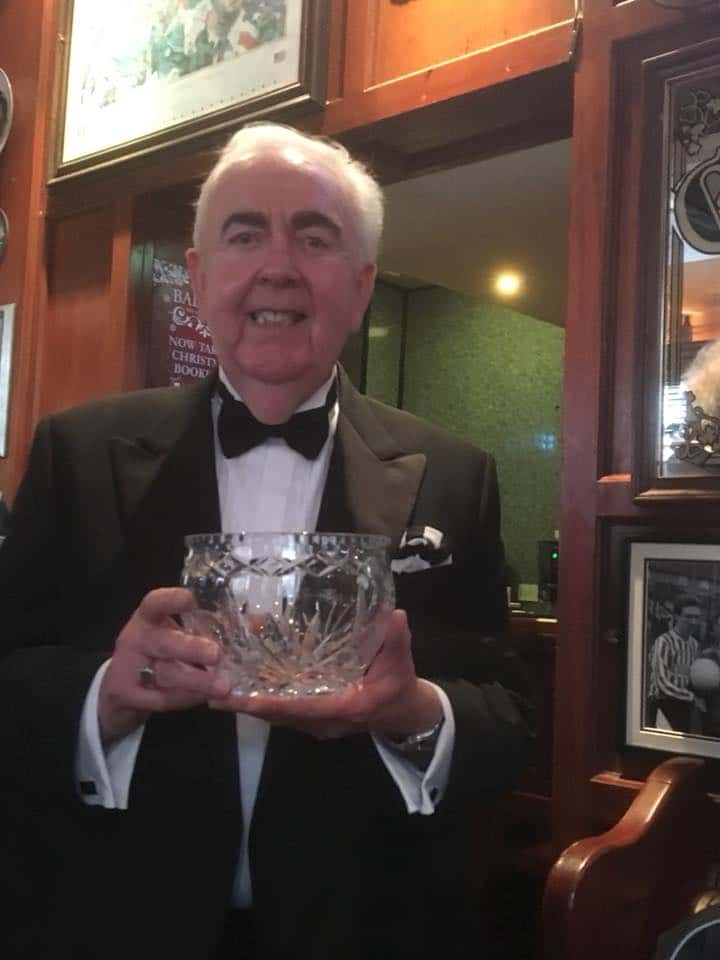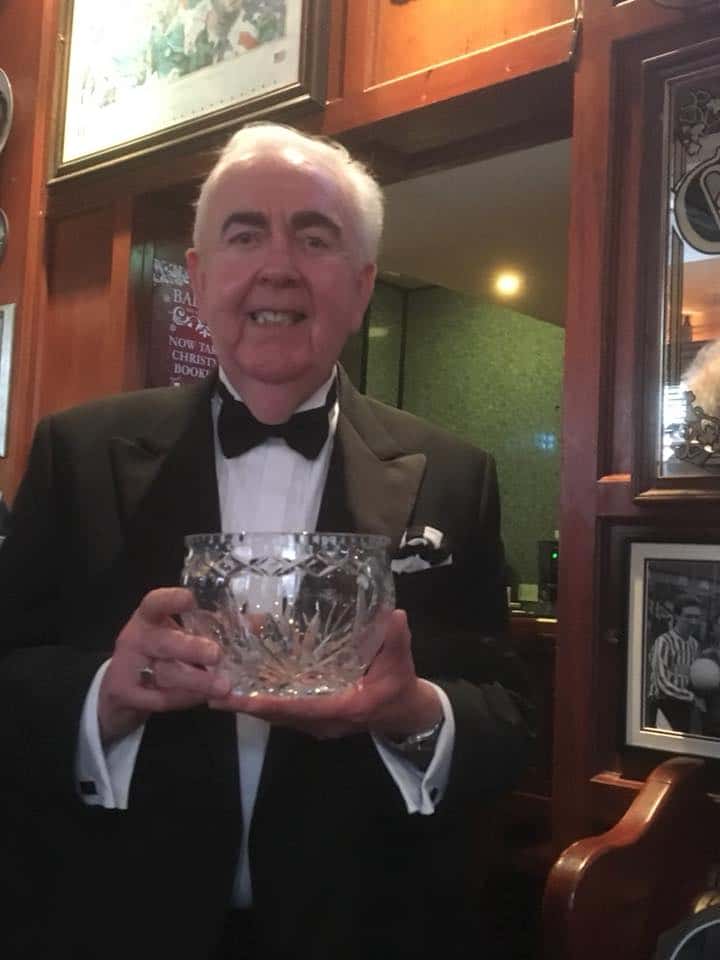 Ryan Wilson from Lurgan is a special needs classroom assistant who wanted to help his class of 12 pupils with autism understand coronavirus and the impact on their lives.
Working in such a setting allowed Ryan to see the world through their eyes and was quick to recognise how difficult the pandemic was for them. Therefore, looking for an intuitive way to help the children understand their changing world Ryan penned a storybook "The year the world got sick".
The book tells a story of two children who are trying to come to terms with the pandemic that has forced them to stay away from school and their friends. Ryan then recorded a video of him reading the book which went viral, and following a lot of demand from parents, he self-published the book.
Ryan has also used the book as an educational tool and has created work learning resource packs for use in the classroom and at home, encompassing literacy numeracy, the world around us and personal development and mutual understanding. A book that was meant for twelve pupils has now overstretched that goal and has been noted by First Minister, Arlene Foster and the Prime Minister.
Ryan in one sentence – "A compassionate, caring young man who has the kindest heart and soul"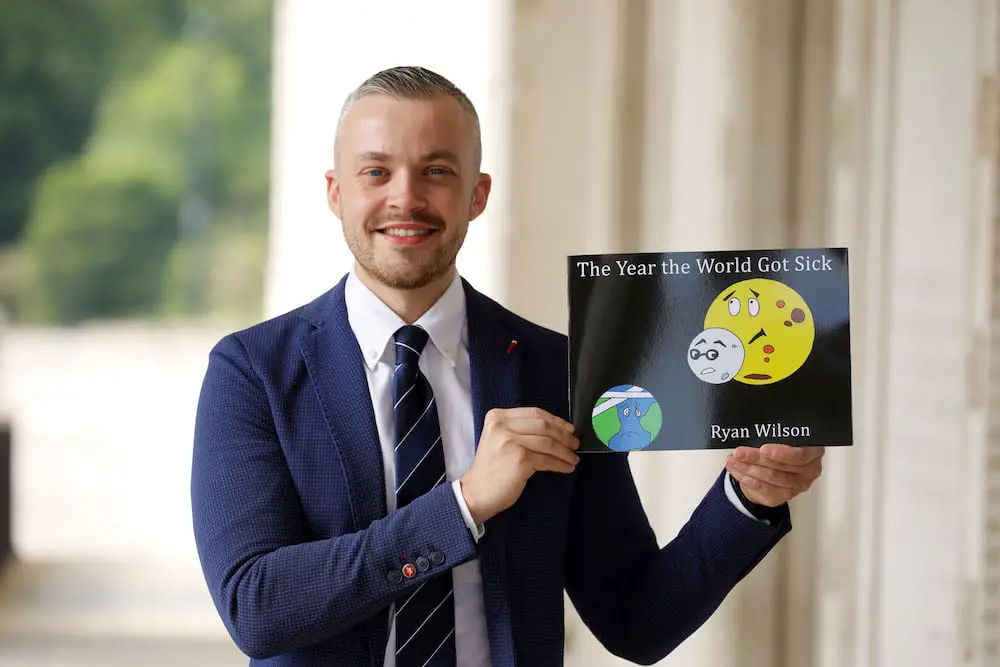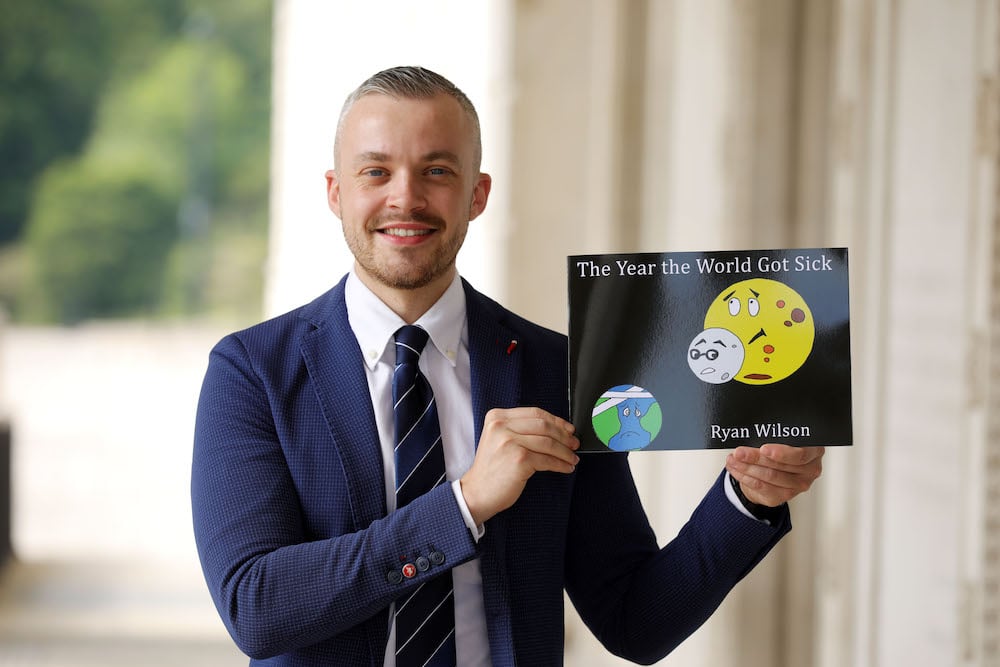 Leigh Silcock from the more rural parts of Portadown, noticed within her local community a need for vulnerable people to be able to communicate on a daily basis.
Digital savvy Leigh, set up and runs a Facebook page called "Friends of the Birches" and after printing hundreds of flyers and distributing them in the local area, the community page now has over 1,200 followers. Within days, she was organising shopping and pharmacy deliveries for local residents and has also worked with local businesses to organise and distribute free meals.
Not content, Leigh went further by organising family hampers for those in need as well as NHS workers. Showing advocacy to bringing the local community "together" at a time when we were all staying apart, Leigh helped ensure that people were provided with hope and support when it was needed.
Leigh in one sentence – "Leigh has no idea of the impact her personality has on people; she makes the worst situations bearable."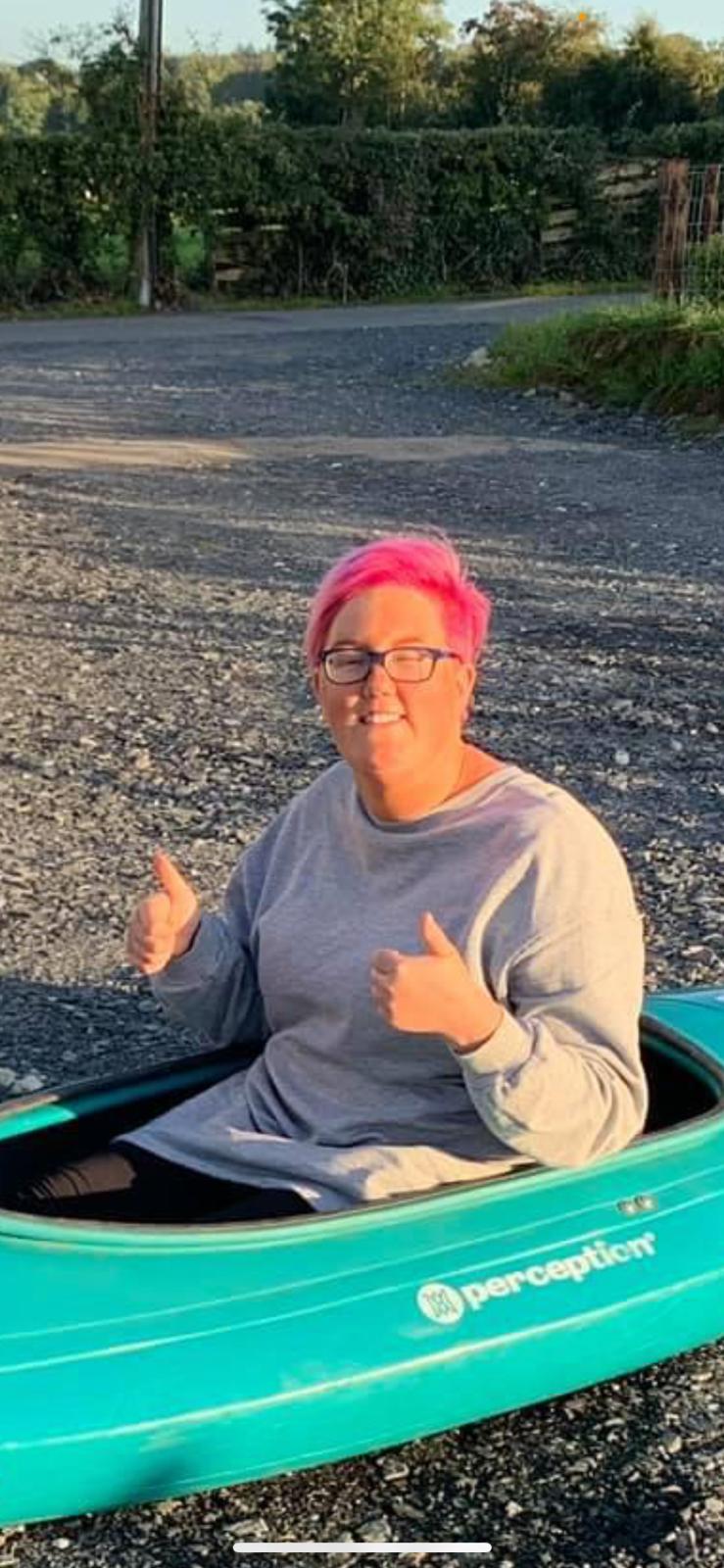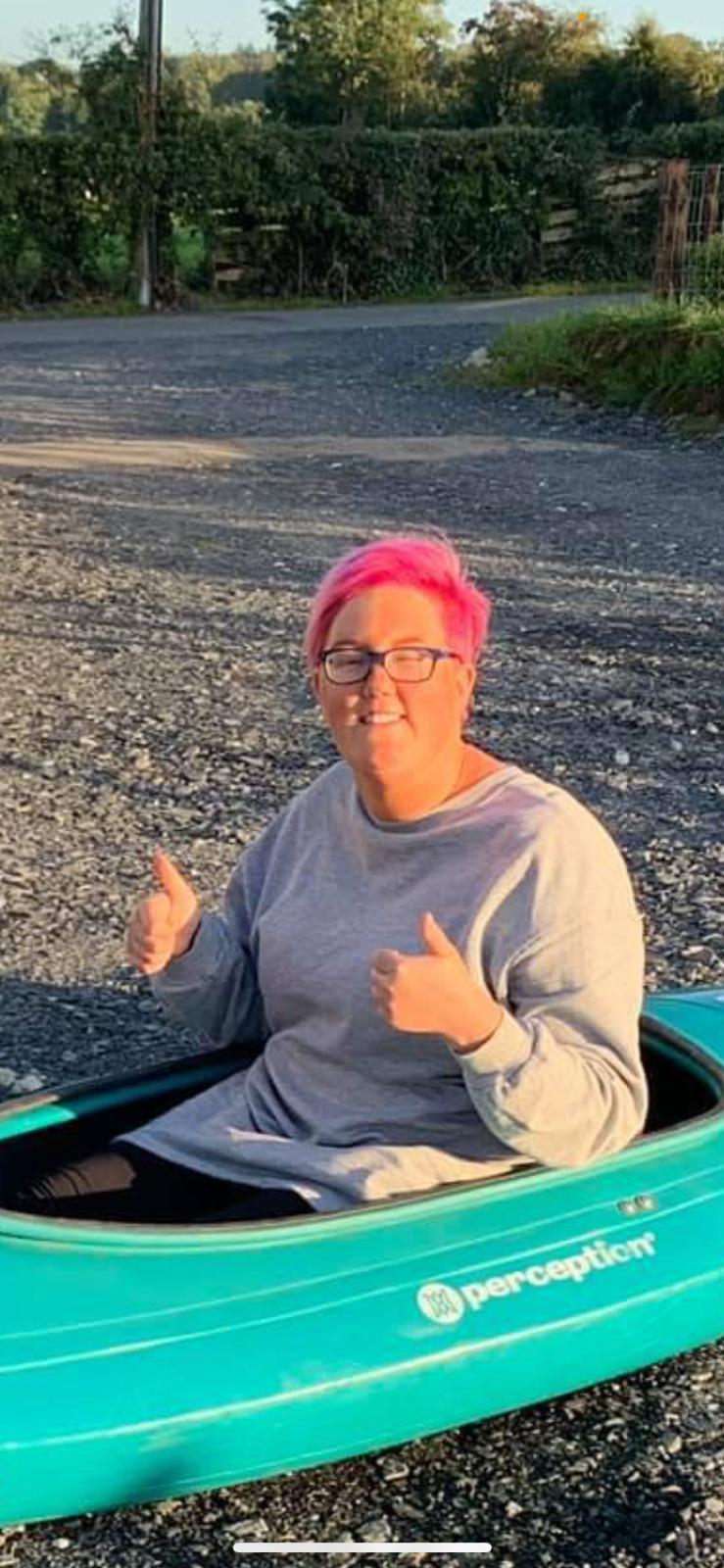 Joe Garvey is the Chairman of Richmount Rural Community Association which is a volunteer run community group based in the village of Scotch Street, outside Portadown.
During his time as Chairman, Joe has been instrumental in the local community listening to the needs or residents. Following the acquisition of a site, Joe was able to erect a modular building to accommodate a large community hall and playgroup.
During the early stages of the Coronavirus pandemic Joe immediately reacted to the growing need for PPE for medical staff and recruited volunteers from all communities to produce PPE, whilst overseeing funding, PR and material and equipment. During this time Joe also produced a community magazine online and in print to keep locals up to date. After an idea for a Christmas Drive-In party with full Christmas dinner and live entertainment, Joe now personally cooks sixty meals per week which are delivered to older residents within the area.
At the forefront of all Joe's work, is the ambition to developing good community relations and promotes the groups moto 'Working together for all in the community'.
Joe in one sentence – "A person who genuinely cares about the people in his community and uses his skills to improve their quality of life especially those most in need."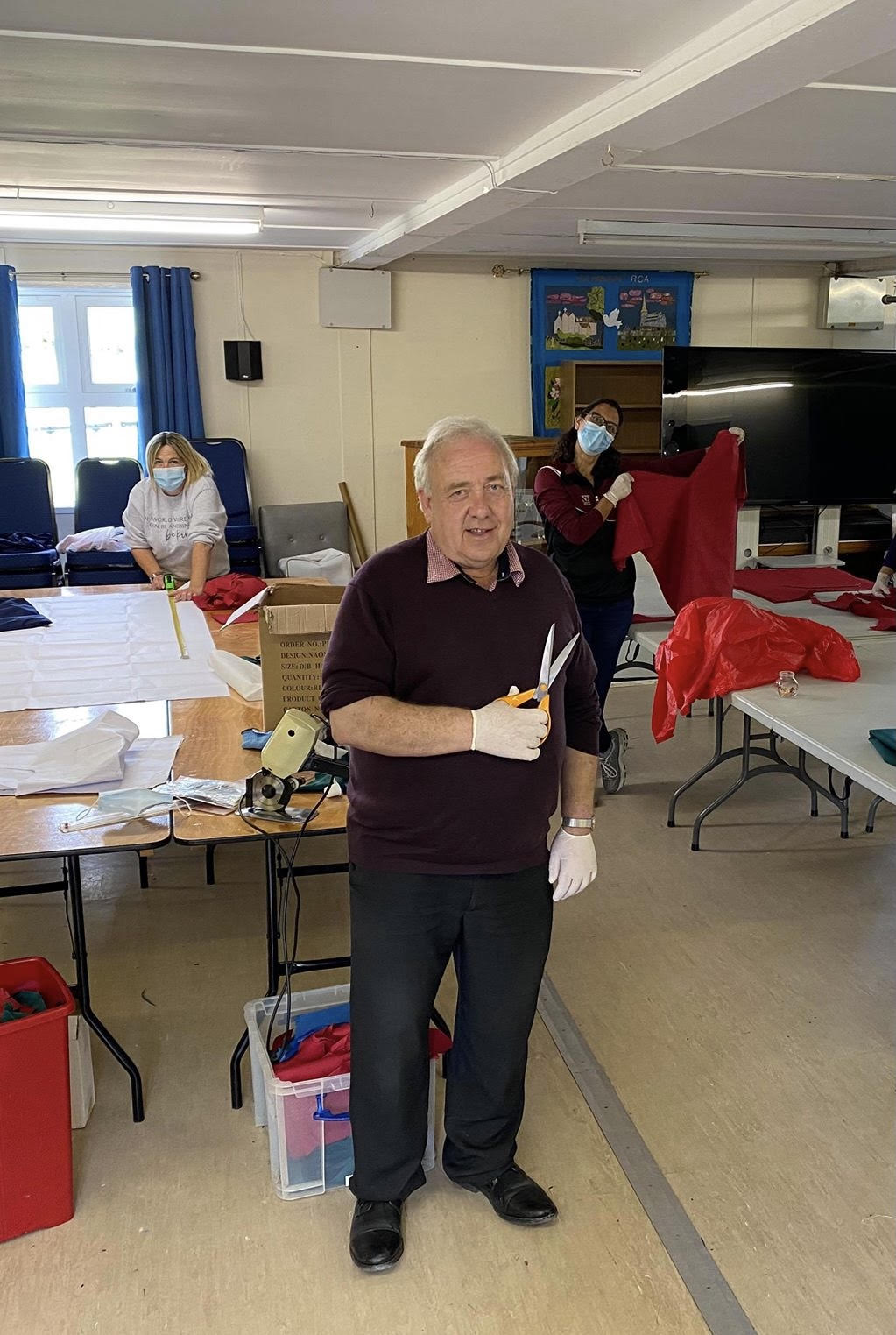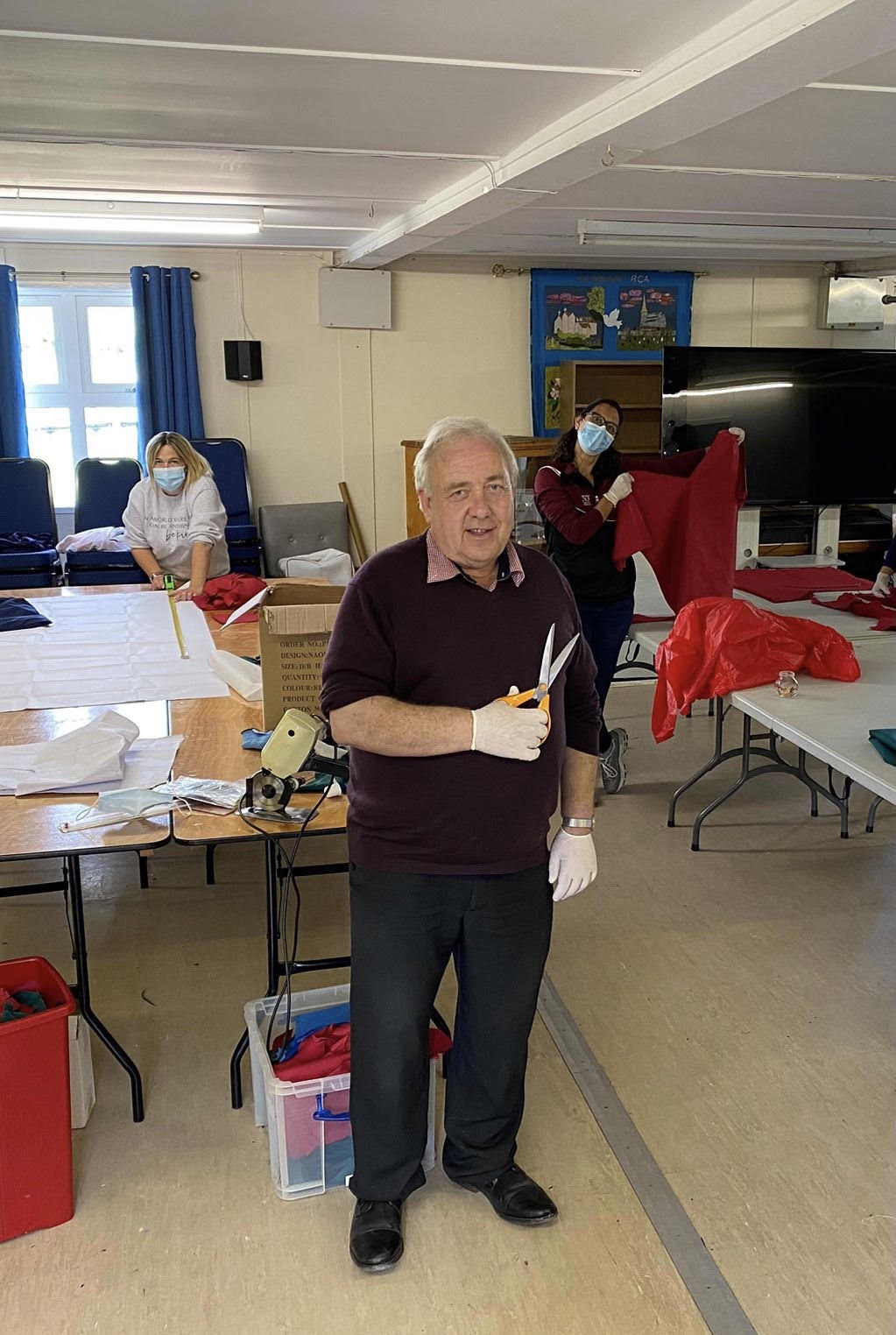 Chrissie McShane, from Armagh, is a young person who faces multiple challenges in her life. Since the age of fourteen, she has tirelessly ensured that young people and people with special needs have a voice in their local communities.
Chrissie champions the rights of young people by lobbying policy makers and service providers to ensure their voices are heard. Now the driving force behind the advocacy group Don't Box Me In (DBMI) Chrissie helps bring young people from all backgrounds and abilities together through the medium of the arts.
Throughout the Covid-19 pandemic, Chrissie initiated a series of arts based zoom workshops which enables approximately twenty-four young people to keep in touch and virtually interact with each other to help avoid socially isolation. Despite holding down a job and being a carer for her mum, Chrissie selflessly promotes the rights of the young people with society.
Chrissie in one sentence – "Chrissie is a young person who has learned so much from her own experiences in life that she has developed a passion that drives her to help other people to believe in themselves and wants to help others by reaching out to them in a way that can improve their communities"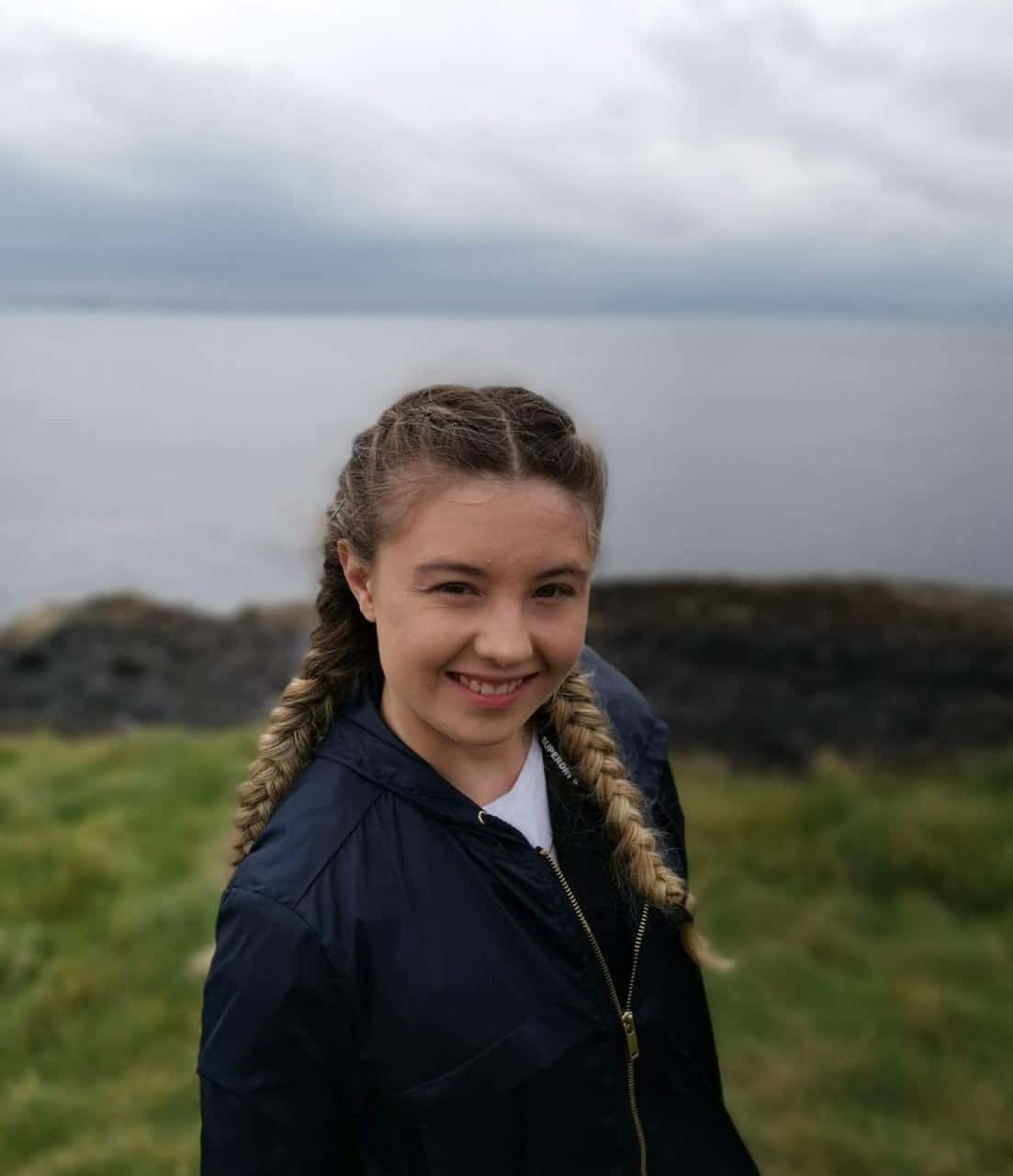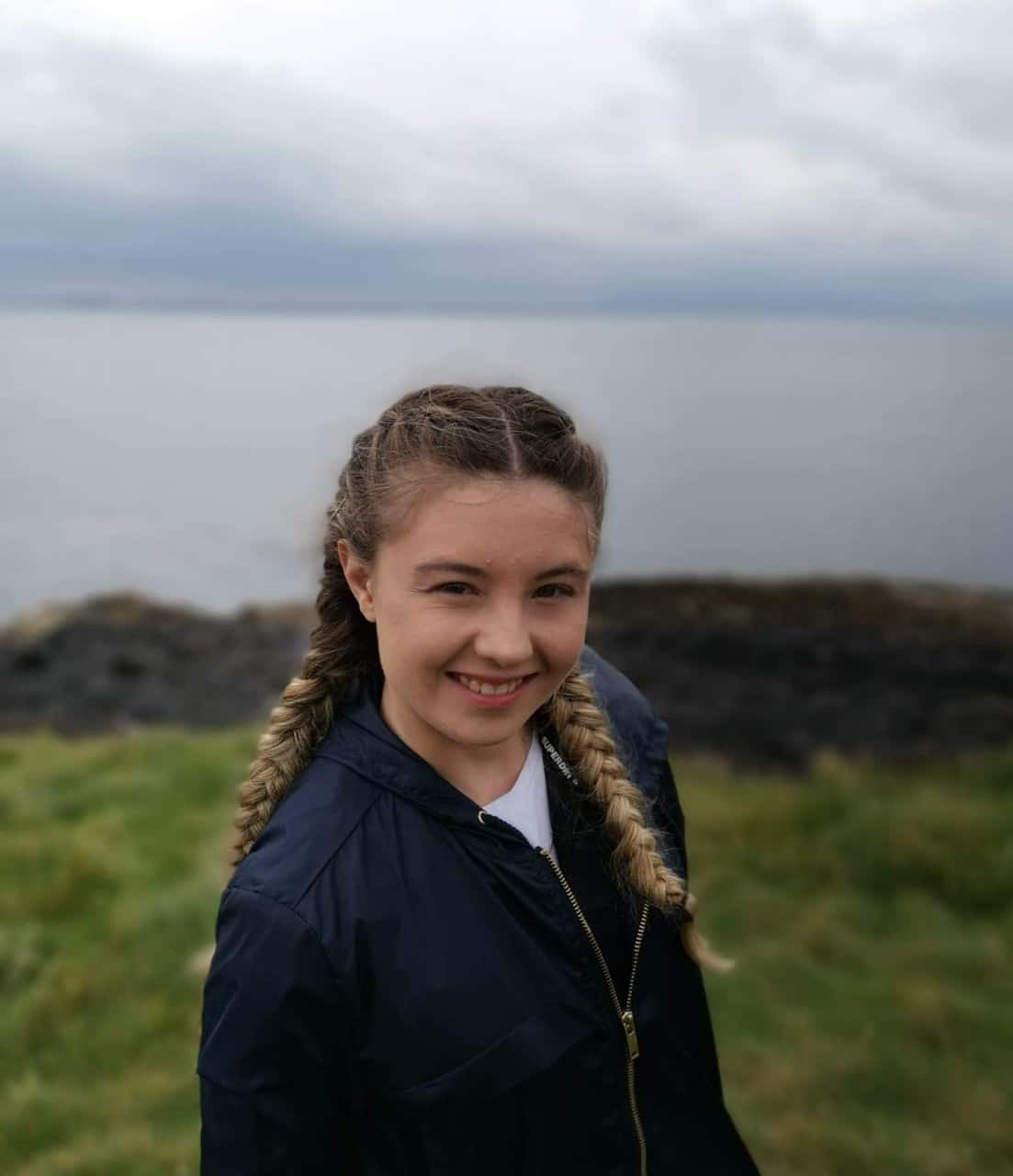 Stephen Fields is employed as Community Development Manager by West Armagh Consortium where his job includes organising social, educational and leisure programmes for all ages in the Armagh area.
As Chair of the Covid-19 response group, Stephen helped look after people throughout the whole of Co. Armagh and local hospitals as well as hospitals in Enniskillen, Belfast and Newry. At the height of the pandemic Stephen arranged for vital PPE equipment to be delivered to nursing homes which had be devastated by Covid.
Although it was an amazing team effort by all involved in the Armagh Covid-19 response group to support so many families, hospitals and individuals, it was Stephen who brought together business people, local sports clubs and statutory workers to make it all happen.
Stephen in one sentence – "Stephen is a committed individual who gives 100% of his time and energy into any task to ensure the best possible outcome."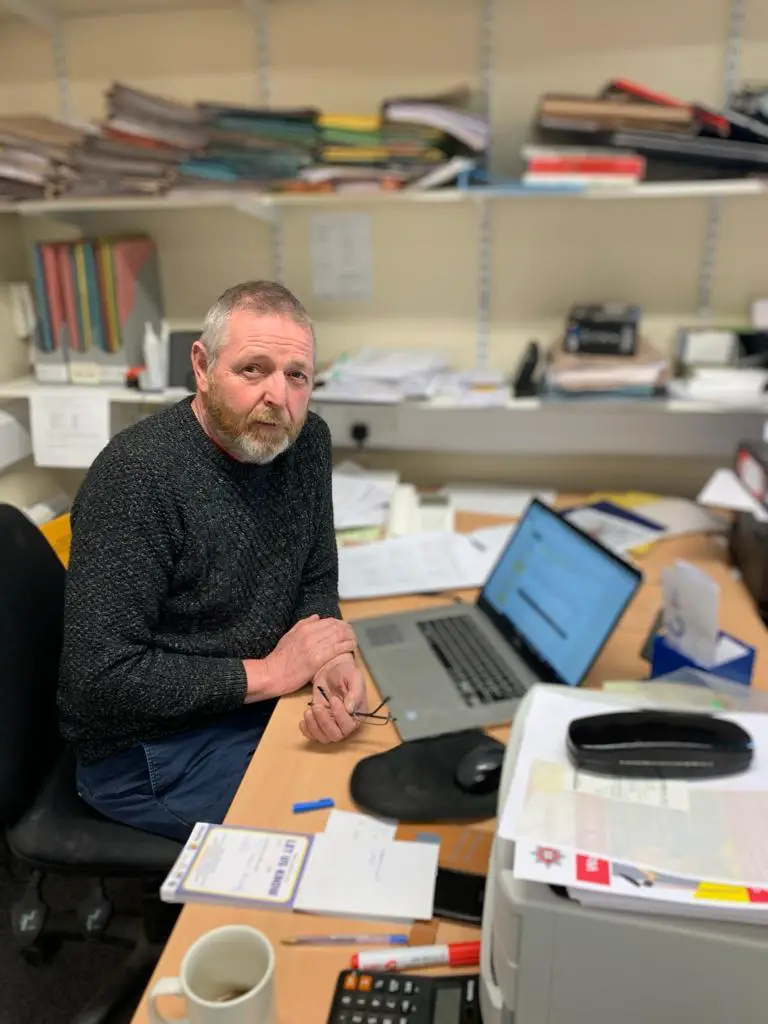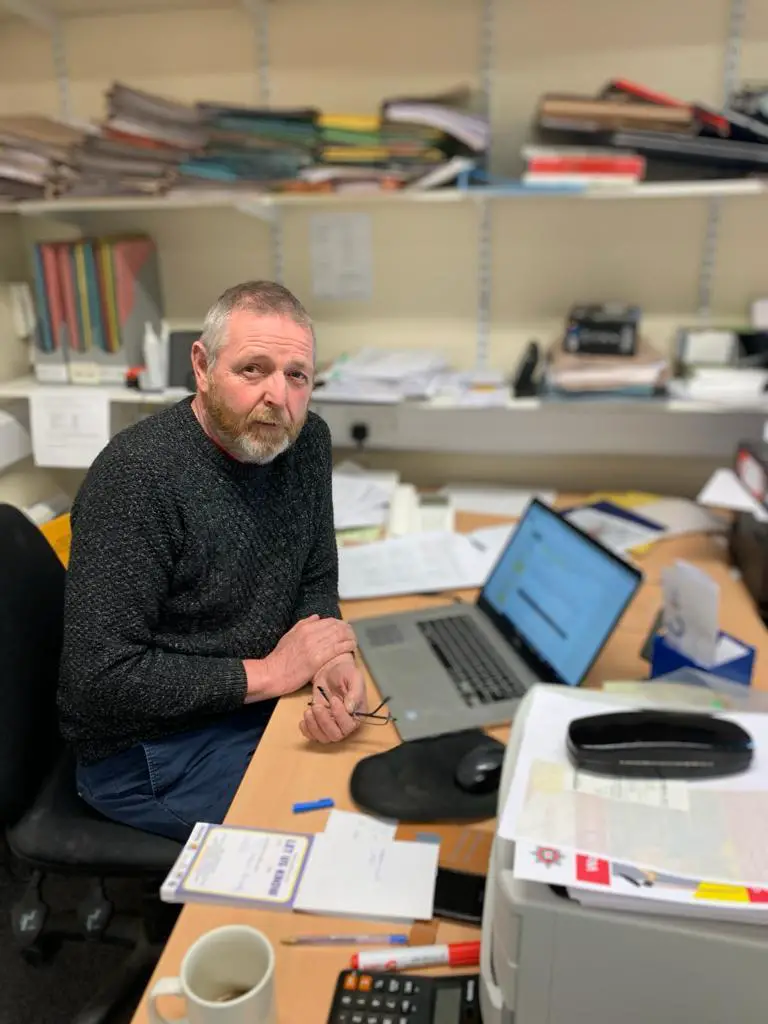 Robert Hawthorne is a volunteer scout leader with Keady Scouts and playing a leading roll in the reforming of the group in 2006 where he co-ordinates weekly meetings, prepares materials for events and leads groups on hill walks and trips up the Mournes.
During lockdown Stephen was involved with a canoeing course for scout leaders to ensure they would be able to take young people canoeing once restrictions were lifting.
Robert works tirelessly to ensure that young people in the area have activities  and events to look forward to providing an opportunity to learn new skills and grow new friendships. Robert's calm, level headed approach along with his open mindedness and ability to offer advice has made him an invaluable part of the community.
Robert in one sentence – "Robert is a humble, selfless, kind, caring individual who has a passion for helping and influencing young people and always goes over and beyond for those he works with"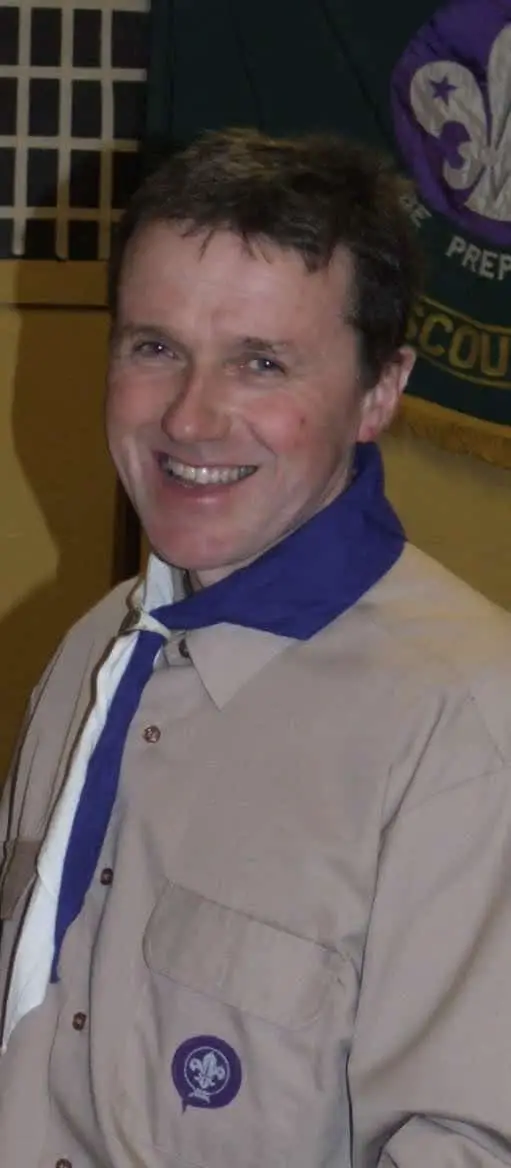 You can vote for your person of the year below and in as many categories as you wish…
Sign Up To Our Newsletter