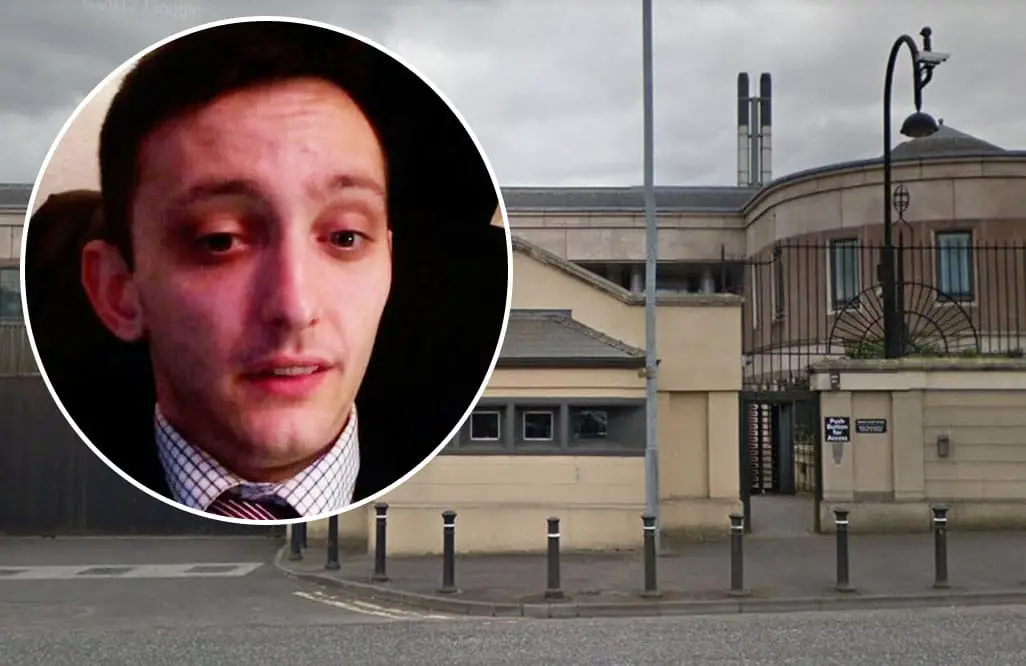 A soldier who sexually assaulted a woman as she lay "unconscious" in bed following a house party has walked free from court this week due to time already served on remand.
Robert Politi, whose address was given as c/o Thiepval Barracks in Lisburn, had already served 12 months in custody awaiting trial, therefore was released having been handed an 18-month sentence – half of which was to be spent on licence outside a prison setting.
The 23-year-old was due to stand trial for rape in May but with a jury sworn in at Newry Crown Court and ready to hear the evidence, his defence team asked for three of the five charges to be put to him again.
He pleaded guilty to sexual assault while two charges of rape and sexual assault by penetration were left on the books.
In mitigation, Politi's defence counsel Dessie Hutton QC, during Monday's sentencing hearing, stated that the injured party admitted "that she had very little memory of what had taken place that night, [and that] there had been a significant amount of alcohol consumed on all sides."
He added: "And there is reference, although this defendant wasn't involved, to other substances having been taken on the night. So memory impairment would have been a feature in the trial."
Mr Hutton also said his client "misread signals" to which His Honour Judge Gordon Kerr QC retorted: "Misreading signals is something, which of course, could happen and it's realistic to happen but the gravamen of this case is not that he misread signals, the gravamen of this case, is that this girl was dead to the world…that's not misreading any signal, it is taking advantage of a drunk girl who was unconscious."
Mr Hutton incited a further riposte from Judge Kerr when he said his client "appears to have engaged in a recklessness as regards the issue of consent" and that "alcohol was playing a factor".
"You have an unconscious girl who doesn't know what's happening," Judge Kerr remarked. "You take her clothes off, you remove your clothes, you grind yourself against her. That's not reckless. That's entirely intentional."
Judge Kerr, in concluding his sentencing remarks, told the court that all three counts arose from the one incident where the injured party ended up in bed beside Politi.
She was drunk and she was "in essence, unconscious".
Judge Kerr added: "He, for whatever reason, but not for any lawful reason, decided to take advantage of that. He removed her lower clothes, he removed his own lower clothes, he ground himself against her. And he also touched her in the [private] area…."
"This activity was seen by another lady who was in the bed. She challenged him and as a result of that he left.
"During the course of the investigation, he made various points which showed that he considered, for whatever reason, to be encouragement from this complainant.
"It's clear from her evidence and statement there was no such encouragement whatsoever. She was also a young woman of tender years.
"It's absolutely clear that this is a serious case and that serious aggravating feature in the case is that this offence was committed in circumstances where there was no question that this complainant could ever have consented, because she simply wasn't awake. And in those circumstances, the court must take a serious view of the activity."
Judge Kerr handed Politi the 18 month sentence but stopped short of issuing him with a Sexual Offences Protection Order, however, he imposed a restraining order barring Politi from contacting his victim and ordered him to sign the police sex offenders' register for ten years.
Sign Up To Our Newsletter