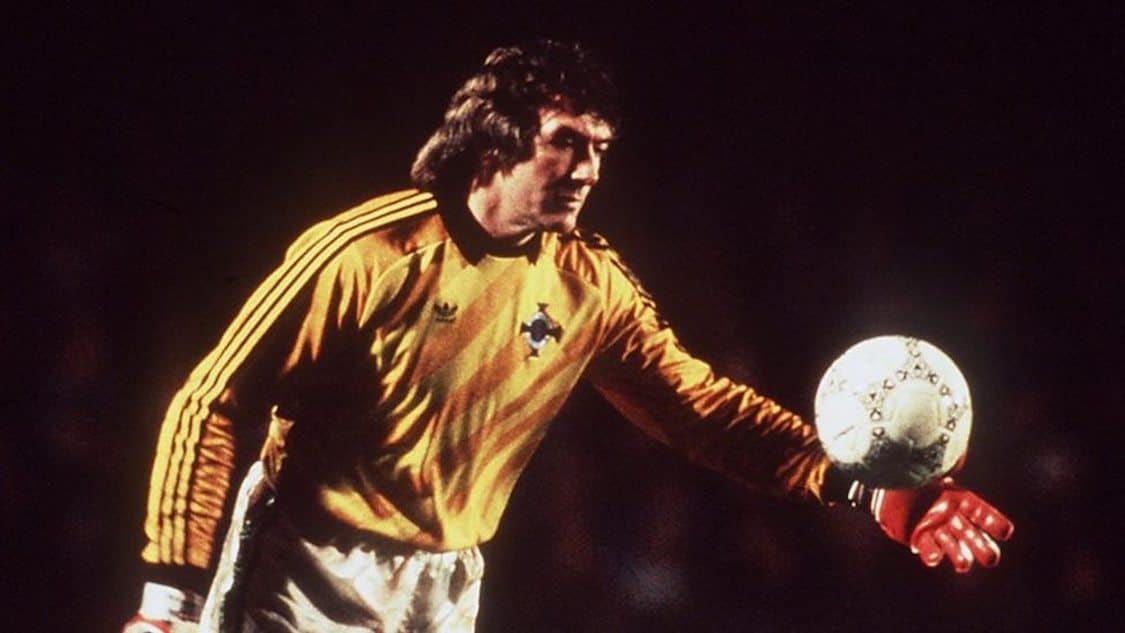 He is hailed as one of the greatest goalkeepers the world has ever seen.
He has an incredible 119 caps for Northern Ireland, including featuring in two World Cups.
He has played over 1000 games in his footballing career – which ended on his 41 st birthday, in what couldn't have been a more fitting manner – against the country that popularised the phrase 'the Beautiful Game' – Brazil – in the 1986 World Cup Finals in Mexico.
He won the FA Cup with his club Tottenham Hotspur, along with league titles and a UEFA Cup, before having similar success when he moved to rival London club Arsenal, after 13 years with Spurs.
Yet both sets of fans adored him.
He has played with and against the best, including the late great Diego Maradona, when Pat proudly captained a Rest of the World team against the Americas, after the 1986 World Cup.
While he is renowned for his goalkeeping skills across the globe and has won more medals and accolades than any other goalkeeper, Pat Jennings remains a soft-spoken gentleman, who has never forgotten – and is indeed deeply proud of – where he came from.
'Big Pat,' as he is affectionately known in his hometown of Newry, says one of his favourite things to tell people is that he has a football ground named after him.
Pat Jennings Park is situated down in the Meadow, where Pat played football as a child, before graduating to Newry Town and far, far beyond.
For this week's The I on the Ball, proudly sponsored by Blackhill Energy, we had the privilege of speaking to the man himself about his life and his career.
Pat speaks about growing up in Newry and reminisces on his rise to fame in England. He tells us of a bygone era, when he was pals with the wonderful George Best, and football was a very different game than it is now.
Pat discusses what he describes as, 'probably the worst day of my life in football,' when his career at Spurs ended abruptly, and how he moved on from that deeply hurtful time in his life.
He talks about the transient life of footballers, given the nature of their career, and gives us his opinion on the upcoming World Cup in Qatar.
Pat explains his long-standing and deep involvement in grassroots football development in Ireland, and tells us how much he dearly misses being able to come home to see his friends and family and playing golf here, due to the Covid-19 pandemic.
For all of this and more, listen below or subscribe and download here: Apple Podcasts – Google Podcasts – Spotify.
Sign Up To Our Newsletter