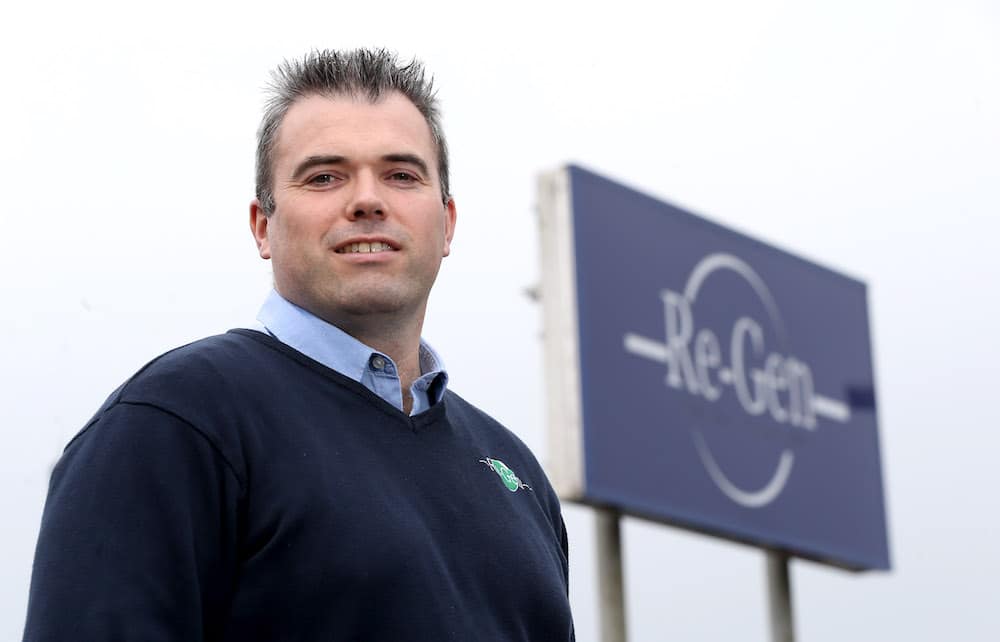 The latest waste collections' statistics of Northern Ireland councils have been published and Joseph Doherty, Managing Director at Re-Gen Waste, has been assessing what they mean.
The Department of Agriculture, Environment and Rural Affairs publishes landfill, recycling and energy recovery figures every quarter and the January-March 2023 report make interesting reading.
The good news is that landfill rates have reduced. The landfill rate for waste collected by councils in Northern Ireland was 24.1 per cent in January to March 2023, compared to 25.2 per cent during January to March 2022.
Mid Ulster Council along with Newry, Mourne and Down Council and ABC Council continue to be the best performing councils as they send the lowest quantities of waste to landfill. They are managing their waste effectively, and protecting the environment.
We're also playing our part in reducing landfill rates by providing a viable alternative through the manufacture of refuse derived fuel which is used as an alternative to fossil fuels. Refuse derived fuel, or RDF, has a low carbon cost and it goes to energy plants across Europe with district heating networks where the fuel is used very efficiently.
The recycling section of the report could be described as 'satisfactory but could do better'. Four of the 11 councils in Northern Ireland showed an increase in their household recycling rates: Antrim and Newtownabbey, Mid Ulster, Derry City and Strabane, and Fermanagh and Omagh. These results are welcome but all local authorities need to consistently increasing their rates, especially if they are to meet the Northern Ireland Executive's target for 65% of domestic waste to be recycled by 2035.
Three of the four top performing councils use a 'commingled' collection system where plastics, metal, glass, paper and card are collected in one large wheelie bin. The best infrastructure for Northern Ireland householders is to make the system simple and convenient. Commingled collections offer the best solution to address the plateauing of the recycling rates.
The report states that glass represents 78 per cent of all materials which are collected at 'bring sites'. That's a significant 983 tonnes that could be placed into commingled bins to make the collection system easier for householders, and it would reduce the time and the carbon emissions associated with travelling to the sites. Glass collected at civic amenity sites or household recycling centres represents 2 per cent of the 37,813 tonnes. Most people are depositing construction and demolition materials, compostables and wood at civic amenity sites.
A national communication campaign, such as Do We Need A Pill For Every Ill? or the Green Cross Code, would embed simple recycling messages and link with physical actions in householders' minds. The simpler the message and system, the better will be the result in terms of recycling rates. Of all the factors impacting recycling rates, the economic issues are probably having the greatest influence.
Promoting 'what' the householder can recycle could raise the average current recycling rate of 45.7 per cent in Northern Ireland to a level closer to some of the highest-performing councils in England which have excellent results. Three Rivers District Council in Hertfordshire has a recycling rate of 63.5 per cent, while South Oxfordshire District Council reports that 62.7 per cent of household waste is sent for reuse, recycling or composting.
Northern Ireland's brown bin collections have helped pushed the overall recycling rates upwards with 41,480 tonnes sent for composting between January and March 2023. At the kerbside, this represents 50 per cent of all materials. Paper and card accounted for 24 per cent of all material types. We're providing paper and card to local processors who find that the quality is very suitable for their high-quality requirements.
Glass made up 10 per cent of all kerbside materials. Glass is the perfect material in the recycling process as it can be recycled an infinite number of times and is a great example of the circular economy in that it begins as it ends. It should never go to landfill sites. Over 90% of the glass recycled at our materials recovery facility goes back into bottles and jars.
Almost one-third (28.3 per cent) of all waste was sent to energy recovery between January-March 2023. This represents a 0.8 percentage point increase from January to March 2022 when energy recovery accounted for 27.5 per cent.
Sign Up To Our Newsletter