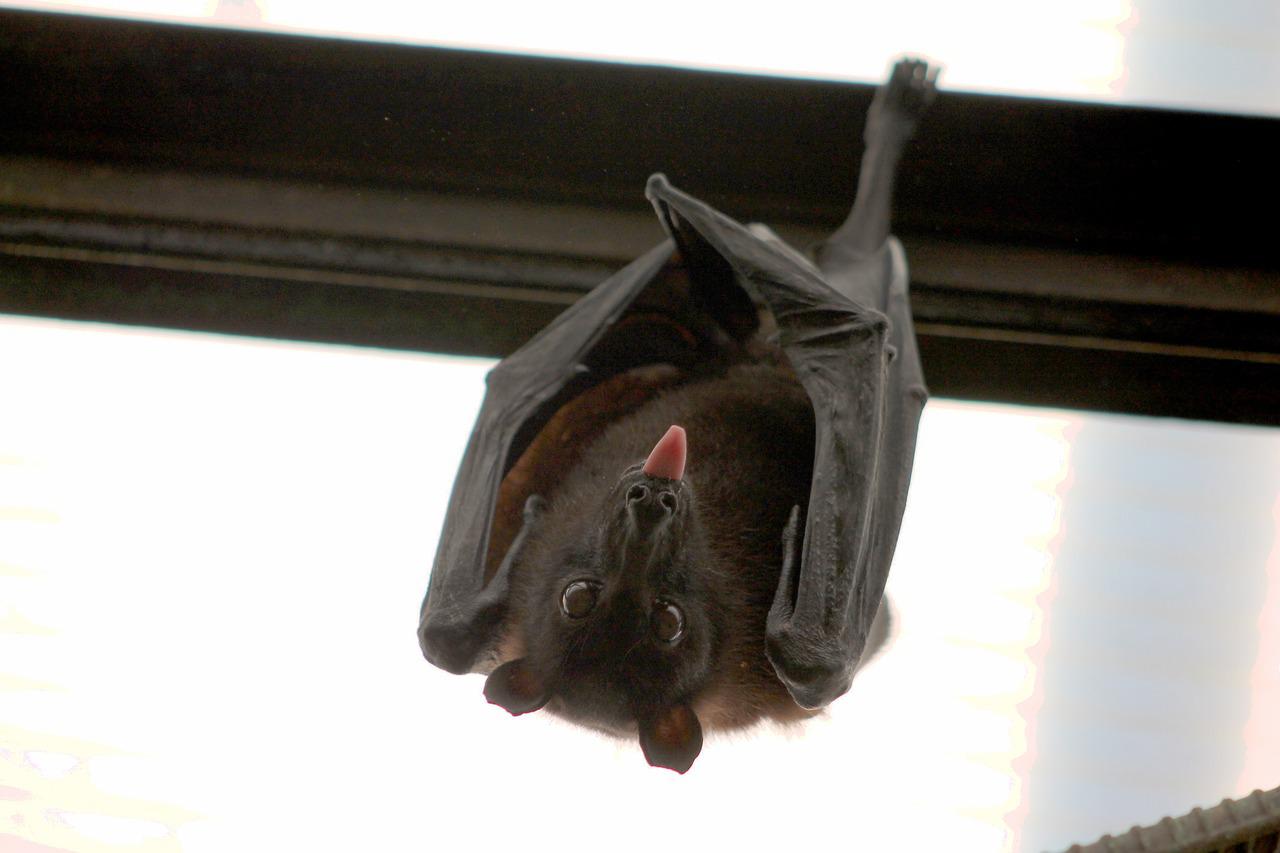 Planning agents in Newry have been criticised for missing a window of opportunity for an essential bat survey to be carried out.
Bats and their roosting sites are protected by law in Northern Ireland under the Wildlife (NI) Order.
Agents for a replacement dwelling in Crossgar were criticised at a planning committee on Wednesday for failing to provide a report during the species' most active period between May and August.
The lack of a survey on the live application from 2019 was met with frustration, causing many in the council chamber to be in a flap over the ecology situation.
Chairman of the committee Declan McAteer (SDLP) alluded to an avoidable delay in an already overloaded planning schedule.
"There needed to be a survey on the bat population, without which we are looking at pushing this application a year down the road, unnecessarily," said Councillor McAteer.
There are 18 species of bats in the UK, eight of which can be found in Northern Ireland including the Common pipistrelle, Soprano pipistrelle, Nathusius's pipistrelle, Leisler's bat, Brown long-eared bat, Whiskered bat, Daubenton's bat and Natterer's bat.
Globally, the bat population is in decline due to loss of roosts, loss of feeding habitat and food, pollution and bad weather at critical times.
Chief planning officer of Newry, Mourne and Down District Council Anthony McKay expressed his concerns over the agent's failure in the protected species process.
"This survey should have been done before the application even came before the council," said Mr McKay.
"Bats are a particular issue in the rural environment, and this should have been foremost at the mind of the applicant.
"The survey needs to be completed on an application to allow us to move quickly."
Slieve Gullion Sinn Féin councillor Mickey Larkin quipped: "If you want to have a bat survey workshop (during in committee) then it should be put in the diary."
The National Trust's bat spotting wing has outlined the significance of such surveys for species protection in the local environment on its website.
"In Northern Ireland (compared to globally) the figures are more positive, with strong numbers across the species being reported.
"This is thanks to the work of the National Trust, local government and groups such as the Northern Ireland Bat Group to preserve and protect their roosting sites and feeding environment."
Sign Up To Our Newsletter