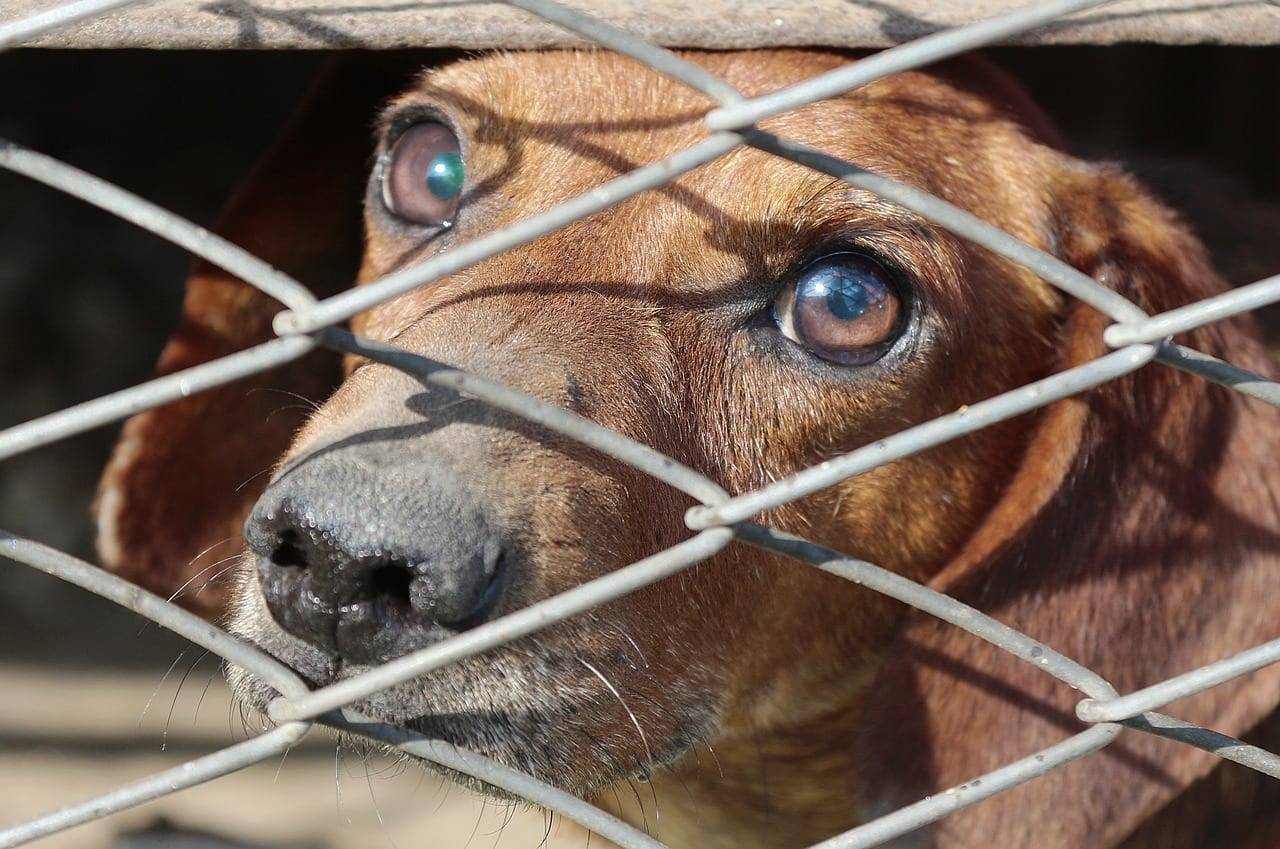 Almost 200 dogs were stolen in Northern Ireland over a three year period.
And that makes Northern Ireland the 12th highest of all 38 police force areas in the UK when it comes to dog thefts.
According to figures released to the Insurance Emporium under a Freedom of Information request to all police forces, 5,704 dogs were taken between 2015 and 2017.
The number of thefts in the past 12 months actually increased by 8% – which means an average of six dogs a day being snatched from owners.
It is of course a devastating loss for any owner as dogs are very much a part of any family.
Among those who knows only too well the impact it can have is Nicki Qua, from Glenanne.
The 27-year-old had her Cocker Spaniel, Shelley, stolen in November – and learned that her neighbour also had her dog taken around the same time.
Between 2015 and 2017, a total of 189 dogs were stolen in Northern Ireland and, according to the PSNI, just six of these were recovered and returned to their owners.
Nicki is not giving up hope and continues to appeal for anyone with information as to Shelley's whereabouts to come forward.
Speaking to the Belfast Telegraph, she said: "Shelly is only just over a year old. There was a half hour window when nobody was home and I had gone out. She was with the other little pup that we have. Shelly had been lifted and he was still there.
"We made posters on Facebook and my neighbour got in contact to say that her dog had been taken as well a couple of days before.
"On the morning her dog was taken, there was a skiff of snow on the road and she had seen human footprints along with footprints belonging to the dog. They both stopped at the same place."
The Insurance Emporium advises dog owners to take steps to try and decrease the likelihood of their dog being stolen.
They said: "Ensuring that your garden is secure might be a logical first step. Considering that 29% of dogs were stolen from their owner's garden this could make a big difference.
"Also, leaving your pet anywhere outside whilst unattended could be a bad move. Remember that microchipping is now a legal requirement, getting this done for your pup as soon as possible might make it easier to track and identify your pet pooch."
Meanwhile, the group Pet Theft Awareness runs a dedicated week each March to highlight the issue.
It is working to try and have the laws and penalties carried for the theft of dogs, cats and other animals changed in a bid to deter would-be thieves.
As it stands, the Insurance Emporium says: "It's currently viewed no differently to stealing a bicycle in the eyes of the law!"
Sign Up To Our Newsletter