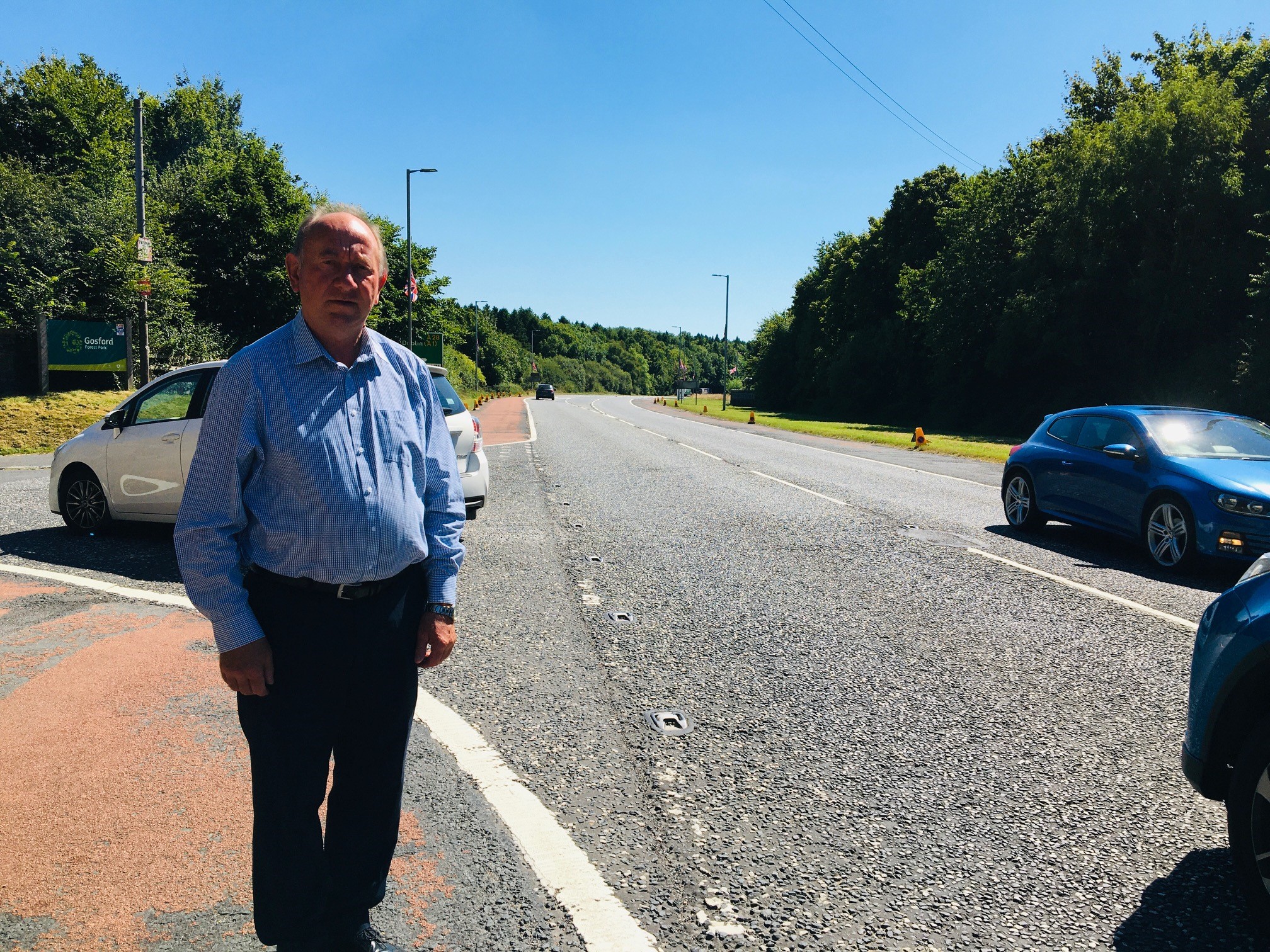 There have been fresh calls for the speed limit at Gosford Road to be reduced after another collision at what many now regard as an accident blackspot.
A 40mph limit has been proposed to serve the five junctions on to the main A28 at Markethill.
Newry and Armagh DUP MLA William Irwin MLA made the call.
He said it is vital that the Department for Infrastructure installs a 40mph limit, and was speaking after a constituent was involved in a road traffic accident at Gosford.
Mr Irwin said the need for action is "vital at the location to reduce risks for motorists".
The Newry and Armagh MLA confirmed he hadwritten to Infrastructure Minister John O'Dowd for the "need for a much lower speed limit to specifically serve the five busy junctions at Markethill".
"This is a very busy road and traffic travels at high speed in both directions and there is a very lengthy accident history at the junctions stretching back many years," added Mr Irwin.
"I have supported calls for central reservations, roundabouts and various other measures at the locations, however I feel one of the most logical steps in improving safety would be to slow drivers down with a reduced speed limit covering the five main junctions.
"I have witnessed vehicles travelling at excessive speed along this route and with so many junctions at Markethill the risks to drivers is significant, and the accident history proves this.
"It is vital that the Minister urgently assesses this request and installs a reduced speed limit to cover the junctions.
"I firmly believe this low cost intervention would help in slowing vehicles down and making drivers more aware of the fact that other motorists will be exiting and entering the Mullaghbrack Road, Gosford Forest Park, Main Street, Newry Street and the Tandragee Road.
"I await the Minister's response and trust action can be taken swiftly."
Sign Up To Our Newsletter