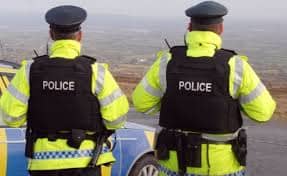 Families in Mountnorris are becoming increasingly distressed following a spate of thefts in the area over the last number of days.
A number of councillors have highlighted the problem, hitting out at those repsonsible for targeting a small rural community.
Danny Kennedy MLA, Alderman Jim Speers and councillor David Taylor have urged the local rural community to remain vigilant.
"I am extremely worried to hear about the series of thefts which have occurred in rural areas of the Newry & Armagh Constituency over the past few days," said Mr Kennedy.
"I am appealing to the rural community to remain vigilant to any suspicious activity in their local area and to ensure that their properties, machinery and equipment are as secure as possible in an attempt to deter those who are involved in these thefts."
Alderman Speers echoed those sentiments: "It is completely reprehensible that this criminality is occurring. These thefts are distressing for the families affected and it is important that any information whatsoever in relation to the various incidents are reported to the PSNI as soon as possible."
Councillor Taylor added: "The series of thefts which have occurred are a devastating blow to the local rural community and it is vitally important that the perpetrators of these crimes are caught as a matter of urgency."
The Ulster Unionist Party Representatives confirmed they would be seeking an early meeting with senior PSNI officers to press for a swift and robust response to the current high level of criminality.
Read more news:
New Tandragee graveyard recommended for approval two years on
Armagh church looks to future with major new £550,000 complex plan
Keady company to invest over £1m and create 'many new jobs'
PSNI praise public for help in identifying CCTV images
Man kicked, punched and stabbed in the head in frenzied attack
Pervert foster carer preyed on young girl who saw him as a father figure
Major lottery award for head injury charity to help survivors like brave Moya
Warm tributes follow passing of schools poetry competition founder Bert Mackrel
Thousands of tons of waste still to be 'repatriated' from south Armagh
Become a member
Support local, independent businesses by becoming an independent member.
Become a member