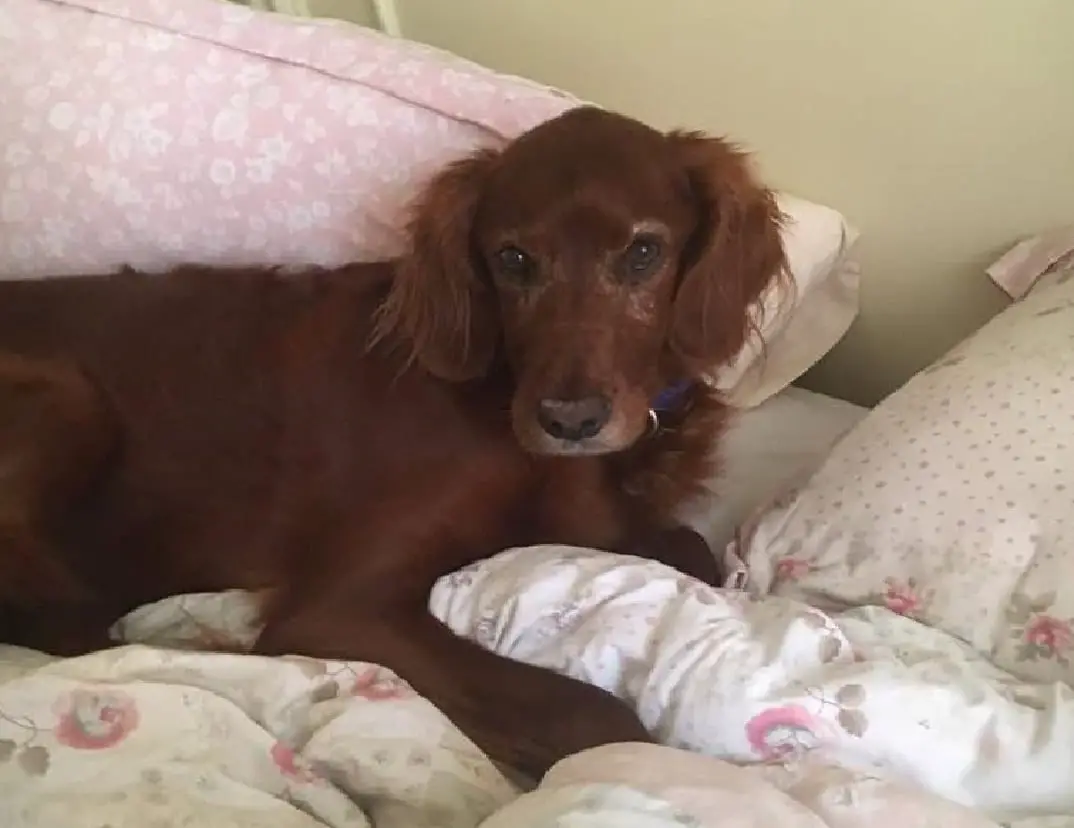 A man in a gold Toyota Avensis tried to lure a beautiful Irish Setter dog into his car in yet another incident in the Loughgall area.
The man in the car tried to call the dog into his vehicle only for a passerby to disturb the suspected would-be thief.
The incident happened last Friday.
The owner in question read a similar story on Armagh I on Sunday night and decided to contact us.
It was understood that a man in his garden in the Loughgall area may have interrupted a possible attempt to steal his dog.
That follows on from two neighbours losing their dogs – one of which is blind – in separate incidents. One has since returned.
Following our story on Sunday night, Loughgall woman Donna Keegan, who lives on the Red Lion Road contacted Armagh I today to say she too nearly had her dog stolen.
"On Friday morning past, around 9am, a car stopped outside our house and tried to get our beautiful Irish Setter into his vehicle but failed when another car slowed up in front.
"The man in car then made off and unfortunately the person who disturbed him didn't get a number plate."
The three previous incidents happened within 200 yards – two on the Cloveneden Road and one on the Tirmacrannon Road – and this latest latest report was only a few hundred yards from both those sites on the Red Lion road.
If you have any information or have witnessed a similar incident please contact police on 101.
Read more news:
Huge funding award to construct a Middletown-to-Monaghan greenway
Multi-million pound community 'hub' and library will have huge impact on Armagh City
Grieving mum urges donations to cancer charity in memory of brave Rebecca
Dog owners warned to be on guard after three Loughgall incidents
Look inside the Lissummon railway tunnel abandoned half a century ago
Armagh Camogs heartbroken after defeat to Carlow in All-Ireland final
'Unique opportunity' to buy former seat of worship in County Armagh
Pressure grows with public urged to sign petition for 'iconic waterfront park'
Sign Up To Our Newsletter