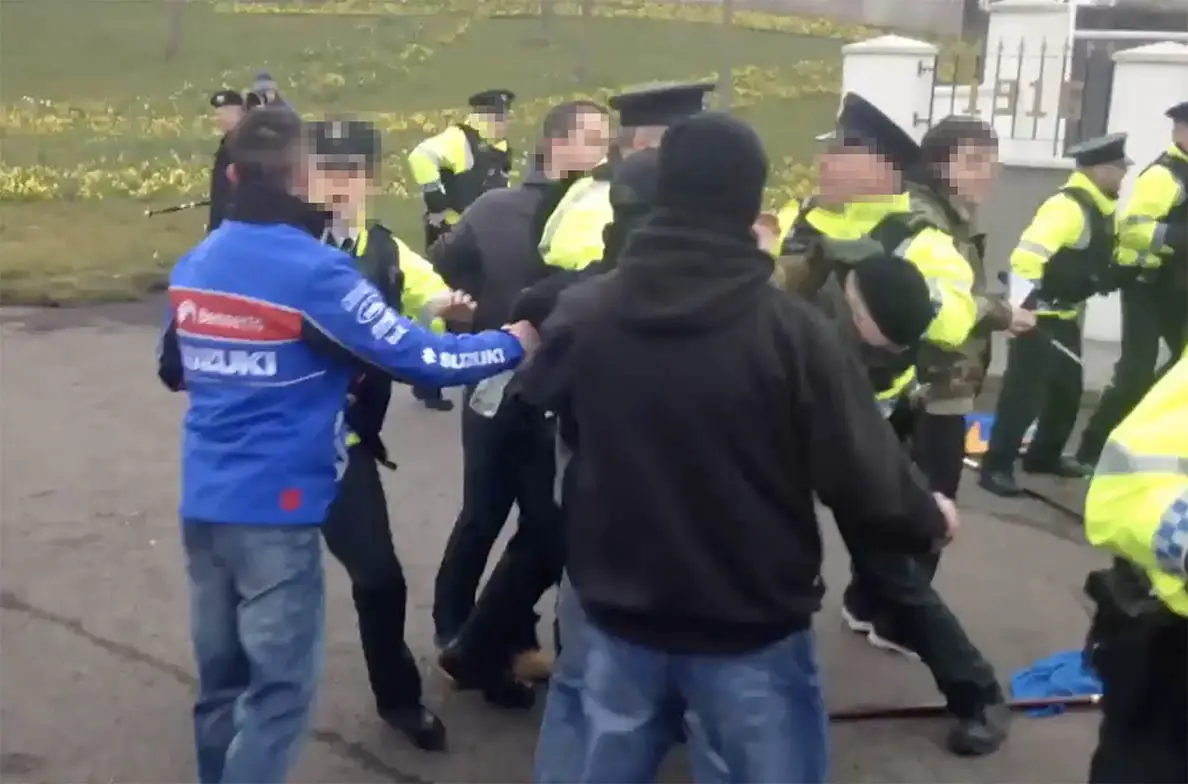 It is understood that a number of arrests were made during an Easter Rising Commemoration in Lurgan this afternoon (Saturday).
At least one woman was injured as police swooped following the heated scenes in the Kilwilke area of the town.
It is believed a number of people wearing paramilitary style uniform were arrested during the operation.
Dramatic footage from the scene this afternoon saw a number of people wrestle with officers with both sets hitting the floor.
Medics were also called to treat some of the injured people caught up in the melee.
DUP MLA Carla Lockhart praised the actions of the PSNI.
"I very much welcome the police operation to stop this illegal parade and glorification of terrorists," she said.
"I hear plenty of comments from republicans on legal Orange parades but they are strangely silent when republicans decide to march whenever they want glorifying terror in an illegal march.
"It is good to see a robust operation to prevent this illegality rather than a follow up arrest operation some weeks later. I congratulate the PSNI Commanders who authorised this operation and the officers on the ground who implemented this plan so effectively."
The videos, posted by Irish News journalist Connla Young, shows the incident unfold.
Woman hurt as PSNI arrest RSF colour party at Easter Parade in Lurgan @irish_news pic.twitter.com/QZeH65TXIG

— Connla Young (@ConnlaYoung) March 31, 2018
The moment a woman suffers head injury as PSNI move on colour party at RSF Easter Rising event in Lurgan @irish_news pic.twitter.com/a0nCOx6GnC

— Connla Young (@ConnlaYoung) March 31, 2018
I welcome @PSNIABC response to arresting masked individuals in #Lurgan. There is no place for those openly glorifying terrorism in Northern Ireland. #KeepingPeopleSafe

— Jonathan Buckley (@JBuckleyMLA) March 31, 2018
Sign Up To Our Newsletter