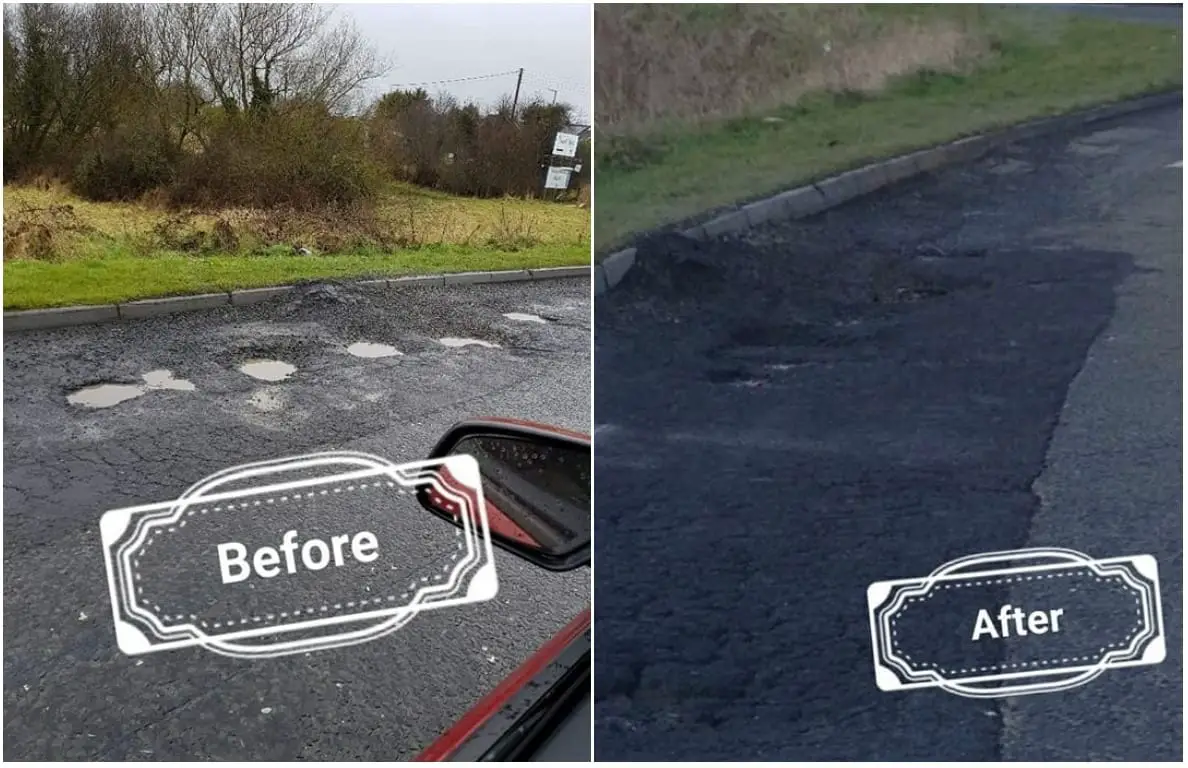 Exasperated residents have expressed their contempt for a shoddy botch job in filling in a series of potholes on a single stretch of road in Lurgan.
SDLP representatives in the area highlighted the issue with these before and after photos (main image), which clearly shows the "dodgy" repair job.
One reader, who drew Armagh I's attention to the issue said "it's almost comedic if it wasn't so f****** infuriating".
SDLP Upper Bann posted the images, saying: "Can anybody spot the difference in the before and after photos?
"KILN ROAD, LURGAN…following our numerous reports and emails to DFI (Department for Infrastructure) to repair these 'wheel wreckers' potholes which has resulted in a number of casualties, this is the repair job DFI has conducted!
This is simply not good enough!
"SDLP Upper Bann will again be reporting this to DFI and we will be asking for an explanation to this dodgy repair. Please contact any of our SDLP Upper Bann colleagues if you want us to report potholes needing repair."
People were quick to slam the 'work'.
One person commented: "Absolute waste of time and money".
While another added: "Work must have been carried out in the dark.
One woman said: "I travel the road three times daily and it's an assault course trying to avoid the potholes and miss oncoming traffic. Half-a**ed patching lasts for a few weeks and then the holes are back with a vengeance unfortunately."
Read more: Road 'eaten up' by giant pothole as Keady residents vent anger at lack of action
Sign Up To Our Newsletter