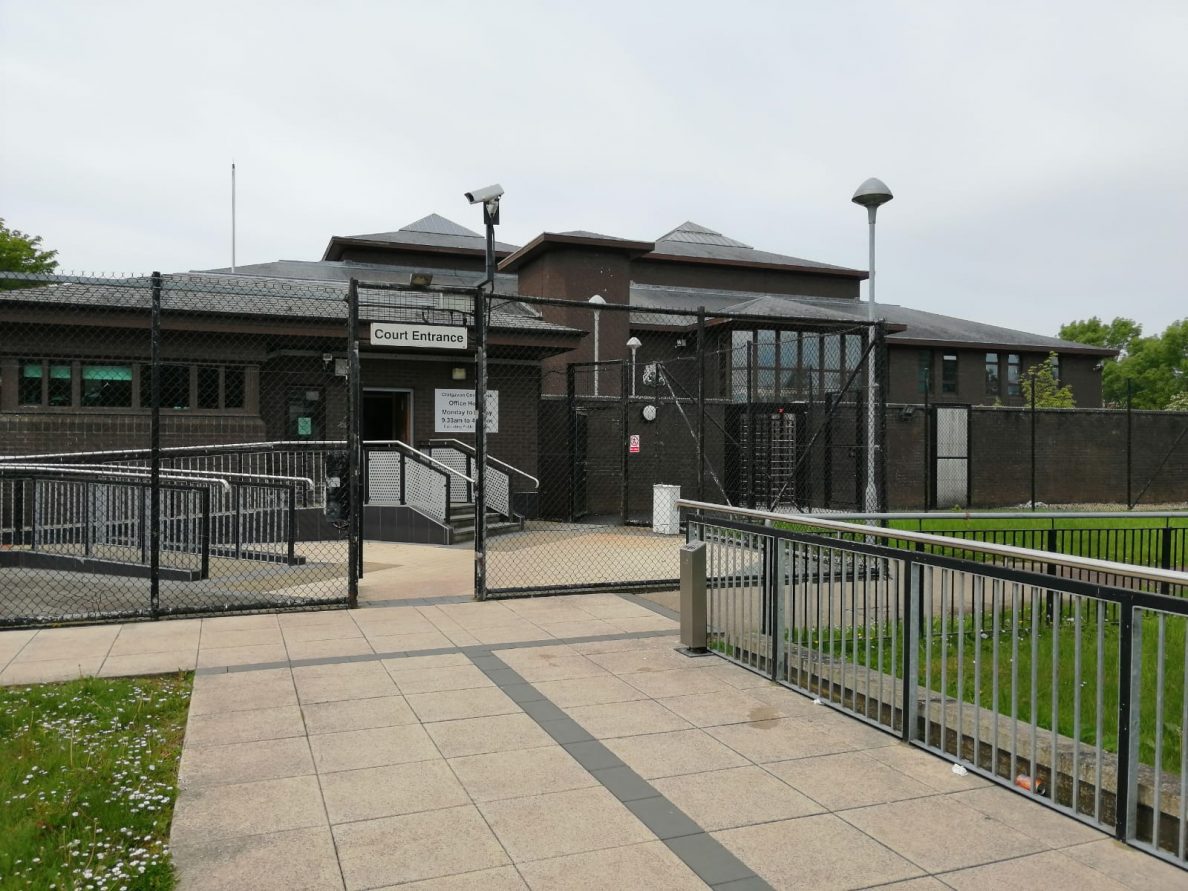 A Lurgan man who threw a bottle of vodka at his mother after she entered his room has been handed a one-year probation order.
Following hearing his sentence, the 46-year-old said: "She's a great woman, this has never happened before and won't again".
Gregory Kidd, of Ardboe Drive, pleaded guilty to common assault at Craigavon Magistrates' Court on Friday, where he appeared via videolink from Maghaberry.
It was heard that on May 13, at 10.30am, the defendant's mother had been in her home waiting for someone to come to fix a broken boiler.
She had gone into Kidd's room to get some space and stayed there for five minutes, whilst her son lay in bed.
The defendant then threw a glass bottle of vodka at his mother connecting with her right arm.
When she told Kidd that it was sore, he replied: "It wasn't sore enough."
The injured party then told the defendant to leave the house or she would contact the police.
After loitering outside for an hour-and-a-half, Kidd called an ambulance to take him to Craigavon Area Hospital.
Upon being discharged the defendant was arrested by police.
When interviewed, Kidd claimed that he had no memory of the incident.
District Judge Stephen Keown commented: "It is a concern that he says that this was not his fault but that of the drugs and alcohol he had consumed".
Defence counsel stated: "He has little recollection of the incident due to the alcohol and prescription drugs which he had taken.
"Mr Kidd had brain surgery last year, the combination of this along with the consumption of alcohol was not great".
He continued: "He has shown remorse, he has a very good relationship with his mother and is very apologetic.
"This is a man who had been working up until about four months ago".
Judge Keown said: "This was a plea at the earliest opportunity and you have shown a willingness to abstain from alcohol".
The defendant was sentenced to a one-year probation order.
Speaking via the videolink, Kidd stated: "She's a great woman, this has never happened before and won't again.
"I do everything for her, she has a bad hip so I do the gardening and cut the hedges for her".
Sign Up To Our Newsletter