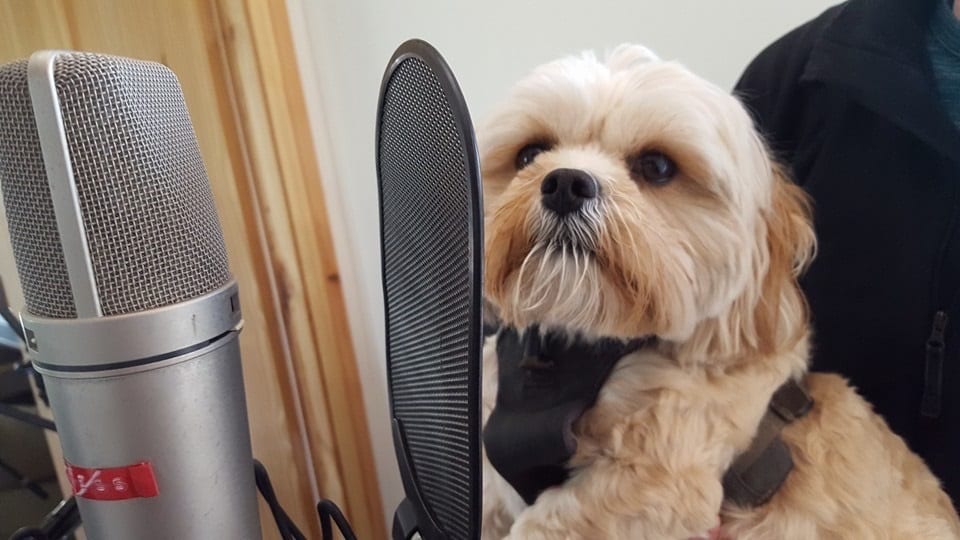 Co. Armagh has well and truly found its newest social media sensation!
Six-year-old Alfie has captured many hearts through his online video offerings, so much so he earned himself an appearance on prime time television last week.
The Ruby King Charles Maltese Terrier-cross, who hails from Loughgall, has had many of us in stitches with his anecdotal quips on the affects of isolation on a dog's life – not to mention his longing to see girlfriend Judy (see video below).
Speaking about Alfie's meteoric rise, his 'mummy' Janet Dowd told Armagh I: "I can't really believe it, because I have been putting videos up of him for the last couple of years or so, but this has gone through the roof.
"Obviously, there are a lot more people on social media at the moment and his wee message is relevant to what is happening, so I guess it is giving people a wee laugh and a lift.
"I have been getting messages from people from all over who have been saying his videos have really helped them and I then had to make a Facebook page for him".
Wee Alfie was actually born in Wexford but has made the Orchard county his home.
Reminiscing about their first meeting, Janet recalled: "We met his mummy and daddy down there and he just stole the show for us; we had to bring him up the road in the car and he boked the whole way.
"But he is well looked after and well mended now; I have to say he rules our house but he is the laziest dog in the country, he has to carried out to go to the toilet if it is too wet – he is a real diva.
"At the minute, once I get the harness out, Alfie runs and lies upside down hiding, so I can't get it on him, he's sick of it."
However, the rockstar lifestyle has come naturally to young Alfie, from he was a pup he was taken to gigs where mummy Janet was performing – but would always find a nice place to lay his head.
He would also accompany her to festivals in the van, but now has a following of his own – and it is growing by the day.
To keep up to date with Alfie you can follow him of Facebook, you can see him in action in the video below.
Hope yis are all ok..❤

Posted by Janet Dowd on Monday, 23 March 2020
Sign Up To Our Newsletter