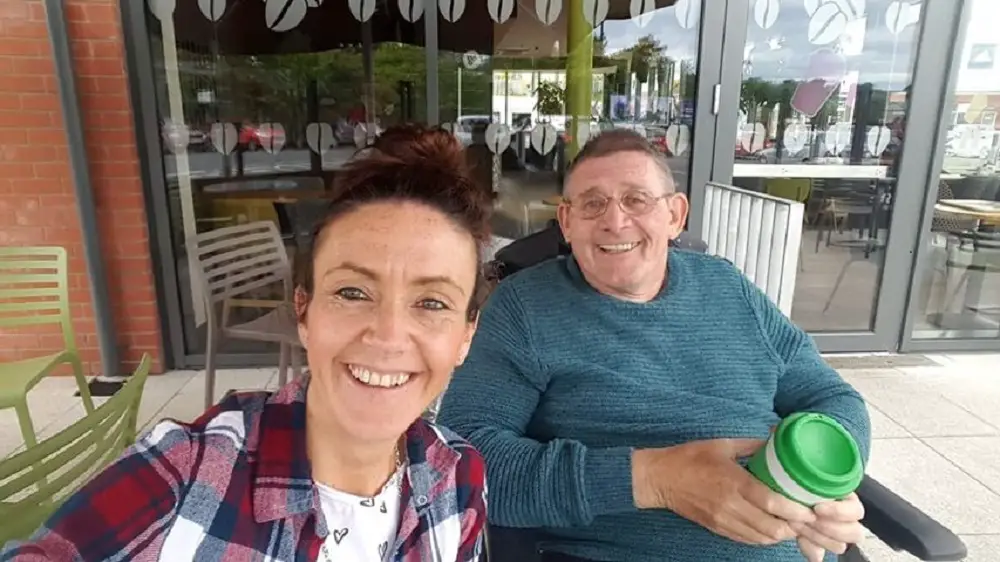 A Keady woman is taking on the Dublin Marathon in memory of her father who passed away last year after battling with the "crippling" condition multiple sclerosis (MS).
Andrea Finnegan, of Keady, will be taking on the challenge which represents one mile for every year (26) her dad, Martin, suffered from MS.
Speaking to Armagh I, she explained her family's experience with the condition and why she is fundraising, despite saying the only thing she has ever run for, is last orders at the bar.
"He had MS for 26 years and he passed away last February so I decided to sign up for the marathon in his memory", said Andrea. "It works out around a mile for every year that he suffered with the condition."
Her father, Martin, was diagnosed when she was just six-years-old, which meant Andrea did not really remember her dad without the condition.
"It was a very unpredictable disease, every day was different, no two days were the same," she explained.
"It was hard for the family to deal with as well, not that it put a burden on us."
Andrea says her father, in the end, lost the power in his legs which meant that he had to be watched at all times by the family.
"He was okay up until the last ten years; he could manage on a rollator," said Andrea, "but as the years progressed the power and the muscles wasted in his legs.
"The worst thing about it is, your head is always there but the body isn't."
Despite this, Andrea says her father would always fight on: "It never let him down; he always would have tried, he would have fallen if he had to but he would have put his arse in gear when it came to trying to walk, or doing this or that."
Andrea says that since her father was diagnosed almost thirty years ago, the condition has become much more prevalent, but has not received the funding it deserves.
"When daddy got diagnosed it wasn't really a well-known illness but now its seems to have become much more common," she said.
"However, it does not have the support that other conditions or diseases do and a lot of people in my town have it but people just wouldn't know about it."
Andrea says that many people could see someone with MS on the street and believe them to be drunk, due to their balance being off.
"It has to be hard for them too because they don't know what way people are looking at them, it is crippling – a truly  crippling disease."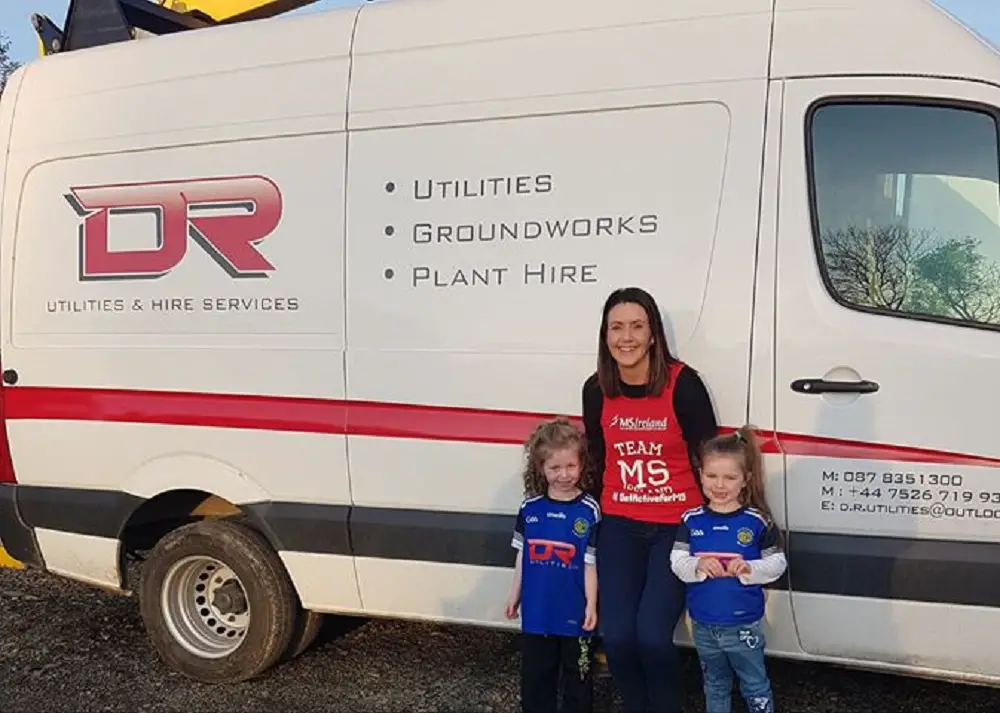 The Dublin Marathon is set to be a mammoth task for Andrea, who joked: "I never run, the only thing I run for is last orders in the bar."
However, she has been working hard training for the run all leading up to this Sunday, with her target of £2,000 well within sight.
Andrea said:"I have overwhelmed by the support; I even had a local business that paid for a hotel for me the night before the marathon, which is great as well.
"It was very hard to get a hotel room for the night before because it is a bank holiday weekend and all."
To donate money to Andrea's cause click here.
Sign Up To Our Newsletter