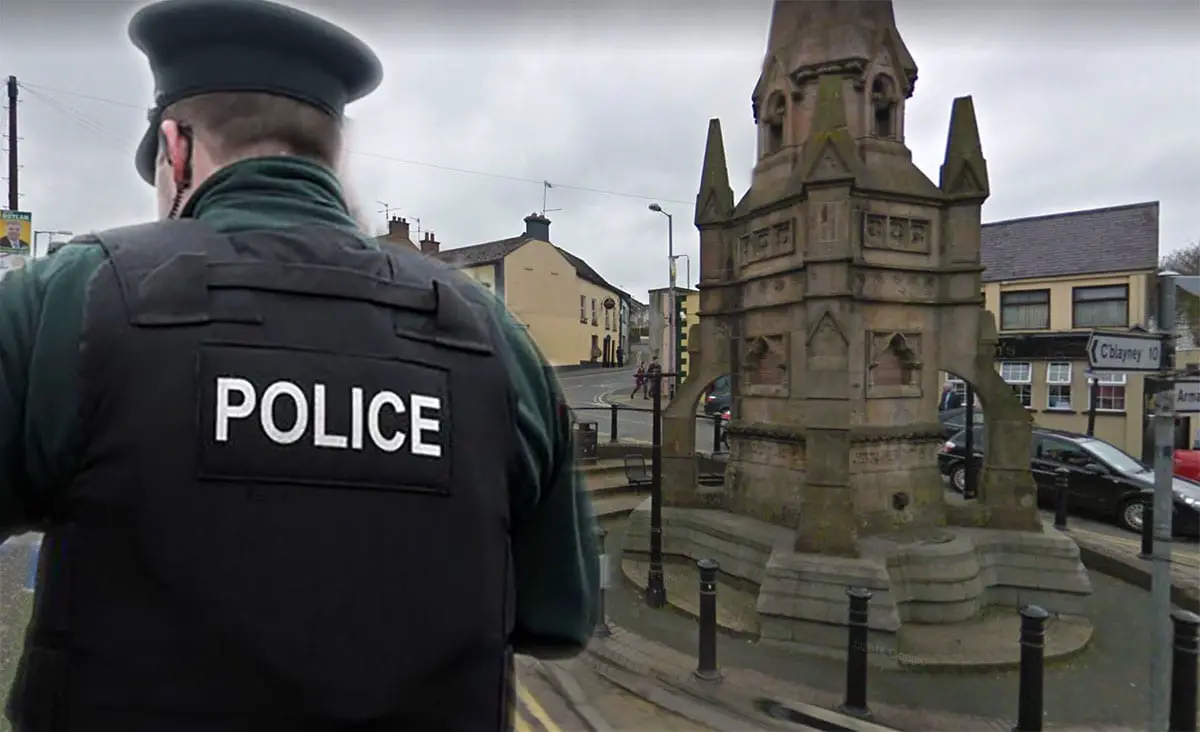 A Keady man who assaulted two teenagers at a local takeaway is to make an appeal after being sentenced to eight months in prison.
Court heard the 41-year-old was intoxicated when he assaulted two members of staff at the Golden Gate Chinese takeaway on Market Street.
Seamus Gerard McGeown, of Fairgreen Avenue, appeared for sentencing on two counts of common assault and disorderly behaviour at Armagh Magistrates' Court on Tuesday.
Prosecution outlined that on October 24, police received a report that two members of staff at the Golden Gate Chinese on Market Street, Keady, had been assaulted.
Officers arrived to find smashed glass on the floor, with one victim, a 17-year-old female, crying.
Police spoke to the second victim, the son of the owner, who said that at around 7.30pm two males, whom he identified as McGeown and his son, entered the premises.
The court was told that both appeared very drunk and tried to gain access to the kitchen. When told no McGeown threw his food into the kitchen before leaving.
The defendant's son would later return to ask if his father's food was ready. He was told that it was not coming as it had been thrown in the kitchen.
McGeown then entered and began banging on the counter and demanding his food.
The defendant then grabbed the male injured party by the shoulders. He was able to break free, but McGeown then threw a glass which grazed the male's neck and smashed against a wall.
He then shouted in the face of the female injured party which caused her to fear she would be assaulted.
Prosecution informed court that neither injured party had any lasting injuries.
McGeown was later arrested outside Mones Bar on Market Street and when cautioned he said: "You are arresting me because a Chinese man went mad in the shop."
After seeing and hearing footage, the defendant accepted it was himself and that his was the main voice which could be heard.
McGeown accepted his behaviour was unacceptable. He claimed to have no recollection of the common assault but agreed it was out of order.
Defence barrister Scott McWhinney stated: "Mr McGeown has not covered himself in any glory. His record is also not the most flattering.
"He admits that on occasion he does have problems with alcohol. In times of high emotion or stress he uses it as a coping mechanism.
"This is something that he wants to get under control and he has not had the benefit of probation in the last decade."
District Judge Rosie Watters commented: "He has a breach of probation in the last decade."
Mr McWhinney said: "The court's patience will be running out. He accepts he did wrong and this was entirely improper. He also is currently under a suspended sentence."
District Judge Watters stated: "These were young people, 17 and 18, and he threw glass."
Mr McWhinney continued: "I submit that he would get better assistance from probation than any prison sentence would give him."
District Judge Watters addressed defendant, saying: "Mr McGeown, you have a terrible record, you are subject to a suspended sentence. These were two young people who were working and you threw glass.
"You are lucky not to be facing further charges or that there were not more serious injuries."
McGeown was sentenced to four months in prison for these offences, a further four months were invoked from his suspended sentence and these were ordered to run consecutively.
The defendant was sentenced to a total of eight months in prison.
Mr McWhinney made it known that his client wished to be seek bail pending an appeal of the sentence.
McGeown was released on his own bail of £500. Conditions included that he is not to enter the Golden Gate Chinese, he is not to have any contact with the injured parties and not be under the influence in a public place.
Sign Up To Our Newsletter