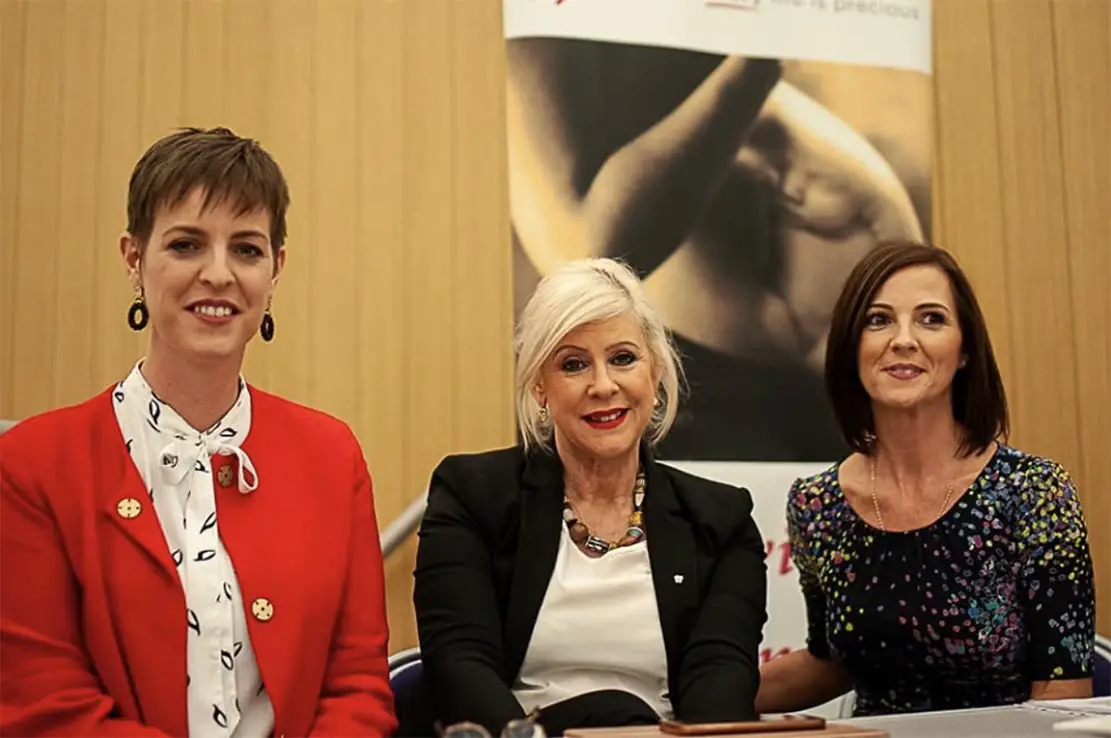 The TMAC Centre, Keady, was the venue for the recent inaugural meeting of the Keady Pro-Life Group.
The group has been established in response to concern in the local community about the imposition of unregulated abortion legislation in Northern Ireland by the Westminster government.
An audience of more than 170 people including local politicians and church figures from across the community gathered to express their frustration and dismay that the rights of unborn babies had been dismissed without regard.
Those gathered heard initially from local sporting hero Paul Hannan (pictured below) who was interviewed on the night.
Paul recounted how he had been born with Spina bifida, a potentially fatal foetal abnormality.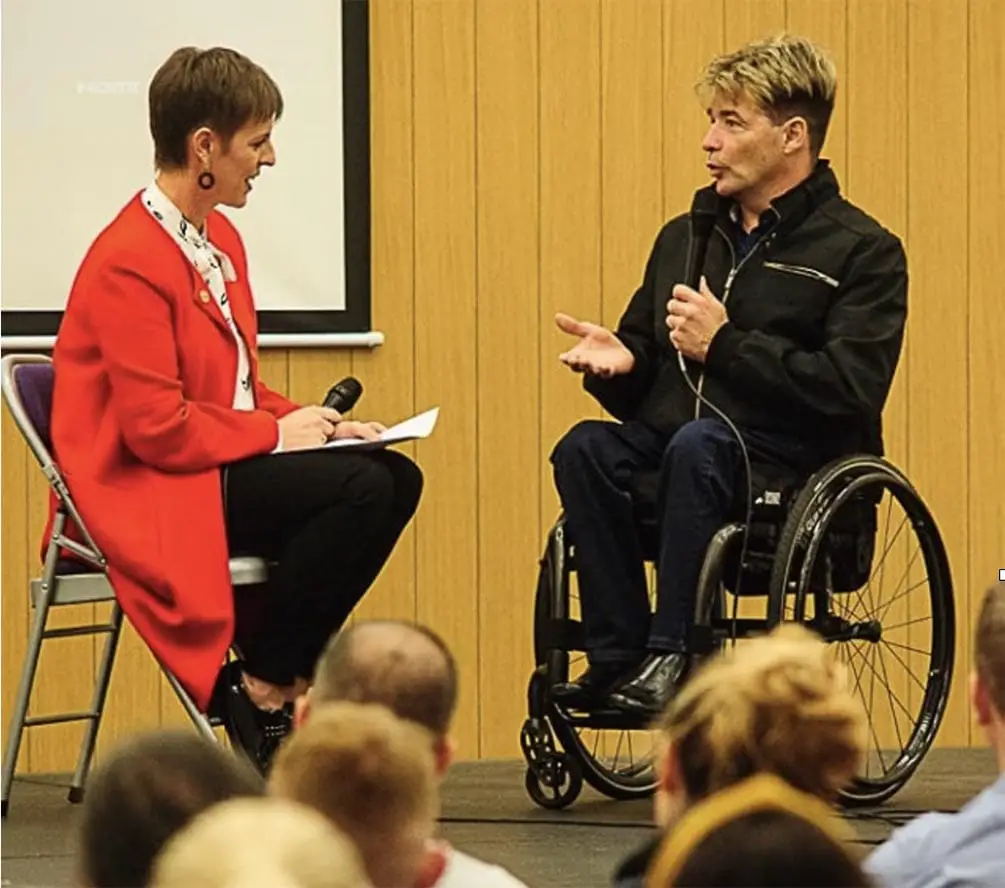 Despite being close to death at birth and living much of his life in a wheelchair, Paul described how he survived and went on to participate in the Seoul Paralympics in 1988 and numerous marathons.
Pauls' life achievements have touched many and are proof that through resolve, steely determination and a supportive family and community, great things are possible.
The keynote speaker on the night was Bernadette Smyth, director of pro-life group Precious Life.
Precious Life advocates for the life of the unborn child, assists women struggling with unplanned pregnancy, and supports women in coping with the emotional upheaval after an abortion.
Bernadette spoke of the need to rally together, hold politicians to account and put pressure on statutory authorities to protect the lives of both the mother and the unborn child. Bernadette recounted how some mothers are told during pregnancy that their child will not survive outside the womb.
Contrary to this prognosis, in numerous cases where the pregnancy has been allowed to continue, the baby has in fact survived and went on to contribute positively to their family and community.
Bernadette shared her disappointment at the manipulation of the legal system by the abortion industry and the ineptitude of many of Northern Ireland's politicians whom, she said, had capitulated their responsibility to the electorate by refusing to block the Westminster legislation in Stormont.
The audience were also shown a video of Fermanagh baby Faith Wilson and her parent's.
Despite an ante-natal diagnosis of the life limiting condition, anencephaly, Faith's parents, Joanne and Phillip, continued with the pregnancy and Faith's subsequent birth in January 2019.
In the video which charts the 15 days of Faith's life, her father Philip said that in the first 12 days of her life, Faith did more good and spoke to more people than he had done in 31 years. This moving video can be viewed at www.everylifecounts.ie
Keady Pro-Life group would like to thank all those who attended and contributed to the inaugural event in the TMAC Centre. Details of further events organised by the group and further information can be found on their Facebook page https://www.facebook.com/keadyprolife/
Sign Up To Our Newsletter