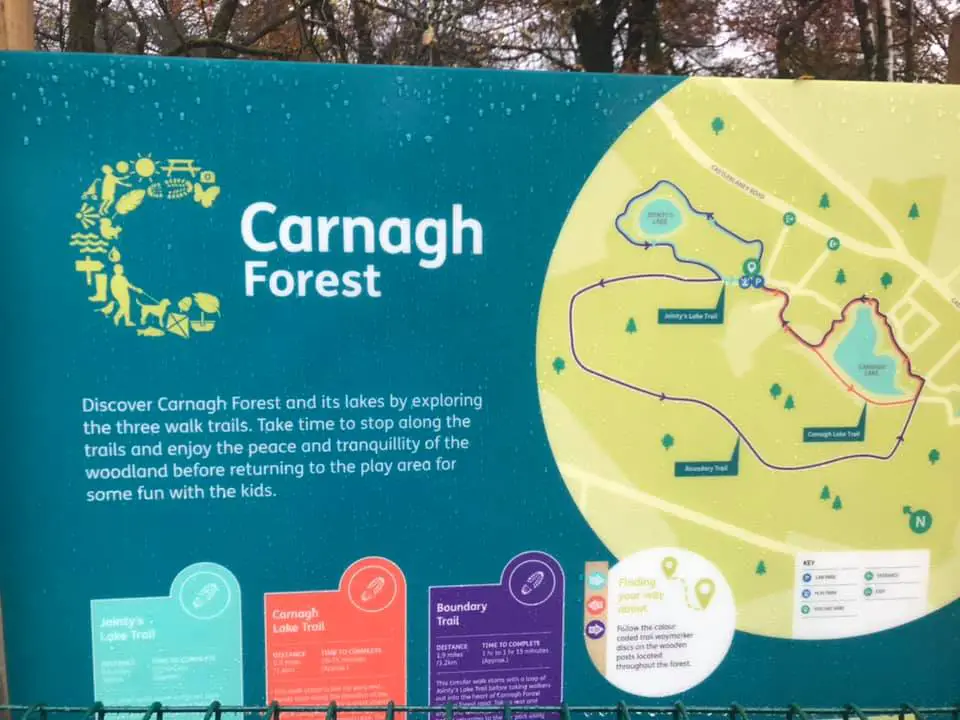 Carnagh forest could become a hub of activity with water sports, glamping and fishing just some of the ideas being touted for the continued rejuvenation of the park.
And hopes of potential investment down the line have been boosted by recent visitors numbers, which show an increase by more than 300% in the first six months of this year alone, compared to the 12 previous.
SDLP Councillor Thomas O'Hanlon said he has met officials on site to explore future development opportunities, including developing fishing facilities on one of the lakes, whilst exploring the "sympathetic development of another lake for water-based activities".
In addition to this, Councillor O'Hanlon has asked that Council explore the provision of glamping pods on the site.
"Carnagh Forest has gone from an area blighted with the dumping of household waste and fuel pods to a very popular recreational resource, well used by the local community, but I believe we can drive so much more from the site," said Councillor O'Hanlon.
"Over the last two years the site has undergone a transformation, with funding from Council, the Department of Agriculture, Environment and Rural Affairs and from local charity Eva's Adventure's.
"We now have a selection of beautiful walks and an inclusive play facility on site and there is plenty of parking. However this can be added to with the right vision and investment."
During 2019/2020 there were 2,782 users of the trails, but already this year there have been 11,335 users, that's from April and is a massive 307% increase in user numbers.
Councillor O'Hanlon added: "There is no doubt that the community has embraced the facility, especially during this pandemic, where people are glad to get out into the open air for some headspace and recreation.
"The facility is great and is very well used, at all times of the day and is uses by all ages.
"However, I believe we can develop the facility future with the right support.
"The possibilities are endless and I hope that user numbers will continue to grow and grow in the time ahead.
"In this area, we are lucky; we have very different facilities in Carnagh, Darkley and Gosford. They have different offerings and have different future opportunities.
"They all complement each other and I hope that we will see them grow in the future."
Sign Up To Our Newsletter