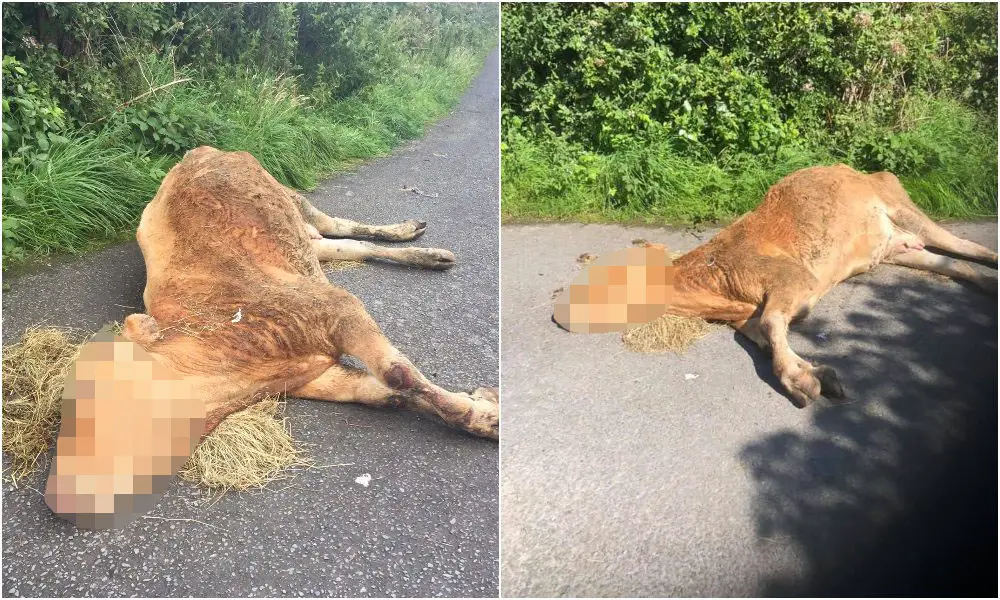 This was the shocking scene that greeted residents in Derrynoose on Monday morning.
The cow had its ear tags removed and dumped overnight at Drumgallon Bog, close to the top of the Crossbane Road in the area.
One woman – who did not want to be named – told Armagh I: "This a very popular area for walkers. It's actually an area of Special Scientific Interest. The water in the bog feeds into local water supplies so there would be public health issues.
"It's just an absolute disgrace someone could do this."
SDLP councillor for the area, Thomas O'Hanlon, described the person responsible as a "lowlife".
"This has been reported to the necessary agencies for lifting," he said.
"Of course the farmer knew what he has doing and removed the ear tags.
"This is not on, the poor thing didn't deserve this. It's also irresponsible, if it died of something that could put other livestock at risk it shows contempt for the rest of our farming community.
"It goes without saying if you seen anyone acting suspicious in the area or know anything about this please come forward."
Sign Up To Our Newsletter