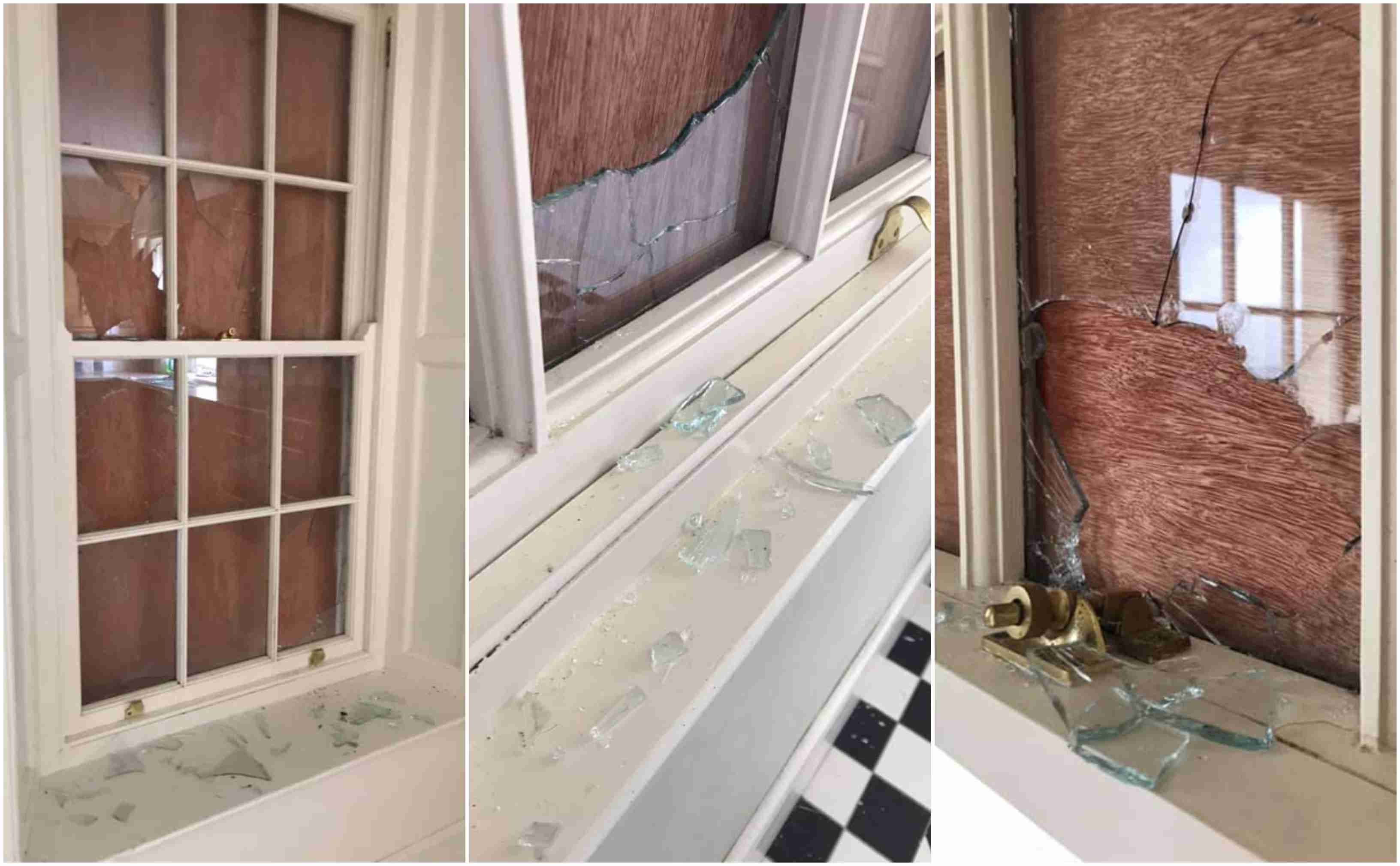 A "large crew" of youths vandalised a Church of Ireland manse in Keady over the weekend.
The period windows of the property on the Crossmore Road were smashed, leaving them having to be temporarily boarded up.
Local SDLP councillor Thomas O'Hanlon has condemned the actions of those involved, while calling on parents to help out.
"Please know where your children are and what they are up to," councillor O'Hanlon said.
"Over the last week I have had large number of calls about anti-social behaviour, underage drinking and vandalism around Keady.
"On Friday it was a group of youths in the Glen Play Park – drinking and wrecking about. On Saturday night a large crew gathered at Clay Lake and again there was a lot of drink involved.
"Also the Church of Ireland Manse on the Crossmore Road was attacked with quite a number of windows in the property smashed."
He added: "Our town is looking great, a lot of young people and groups are doing great things. If you're a parent, please know where your son or daughter is at night, who they're with and what they're up to.
"Everyone can have a bit of fun, but when that is causing misery to others you need to question where is the fun in that."
Sign Up To Our Newsletter