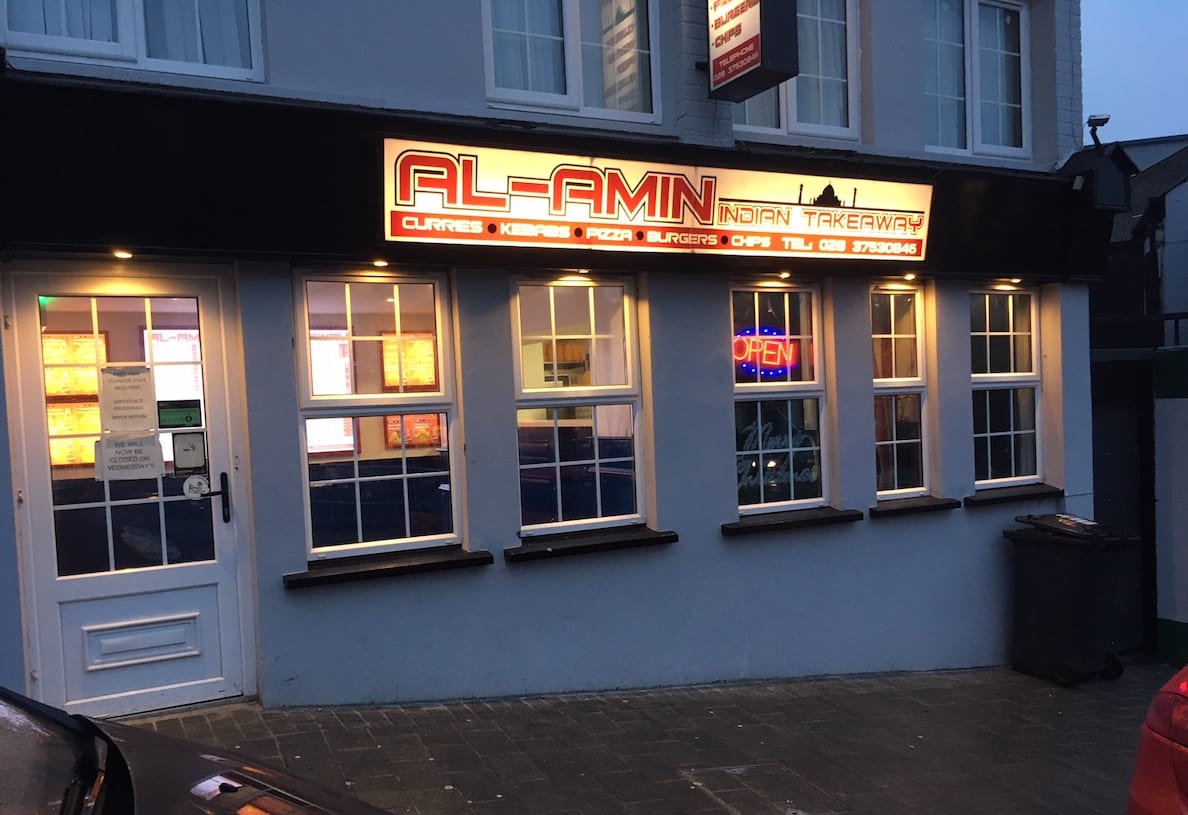 Two Keady brothers have been denied bail for a litany of offences including theft and assault dating back to November of last year, despite a trial date not looking likely until September.
Daniel Barry McGonnell, 28, of St Matthews Estate, appeared via videolink from Maghaberry at Armagh Magistrates' on Tuesday charged with robbery, two counts of criminal damage, common assault and possession of an offensive weapon in public place.
Meanwhile Sean McGonnell, 24, of the same address, also appeared via videolink charged with robbery, two counts of criminal damage, disorderly behaviour, assault on police and resisting police arrest.
The incident occurred on November 21, when the defendants are alleged to have entered the Al-amin takeaway in Keady and aggressively demand money from the cashier.
It is at this point Daniel McGonnell is alleged to have struck one of the employees before leaving through the back door of the shop.
The court heard how the pair would later return through the back of the shop and break the till door before leaving again.
It is alleged that they returned once again, this time Daniel had in his possession a table leg, and the began to smash the windows of the shop.
It was claimed that he also have hit the shop owner with the wooden table leg before both brothers made off.
Court heard that the brothers took around £50 from the takeaway.
Witnesses identified the men as the McGonnell brothers, which led police to an address in the St Matthew's estate.
Initially, Daniel McGonnell tried to escape but was caught by police.
He told police that "Sean made me cut off the tag". The court was informed that the defendant was on bail at the time of the offence and had been electronically tagged.
When interviewed by police Daniel McGonnell claimed that his brother had cut off the tag and had told him they were going on the run.
He accepted being at the premise at the time of the event but not to the criminal damage charges.
Sean McGonnell was found by police at the St Matthew's Estate address, and as they approached the defendant, he concealed one of his hands and claimed to be armed. He was detained by police but did not have a weapon.
While police arrested him Sean McGonnell head-butted one constable and spat at others.
The defendant was taken into custody where he shouted "the first police officer I see will get choked".
Court heard that the two had previous offences relating to this particular takeaway in the town, just a few hundred yards from their home address.
In 2009 Sean McGonnell caused damage to the shop, while Daniel McGonnell went to the premises after this and threatened the owner.
He told the owner that "if you don't drop your case against my brother, I will come here with an AK-47".
The defence counsel for Sean McGonnell had offered a bail address of his father's house, which was five miles from the injured party's premises.
Police opposed this as it was too close and they also had problems with the address as there had been several domestic incidents involving the defendant and his father.
Daniel McGonnell's defence counsel offered his girlfriend's house as a bail address.
This was also opposed as court heard that there was an ongoing case which was alleged to have involved the defendant stamping on his girlfriend's head in August of last year.
It was also heard that another assault had been reported by the defendant's girlfriend in October of last year.
Police were also concerned as this incident had occurred whilst Daniel McGonnell was electronically tagged, which was a breach of a court order.
His defence countered this by stating that on the first case there had been no compliant put forward by Daniel McGonnell's girlfriend and on the second she refused to engage with police.
They went on to say she had been present at all of the defendant's appearances at court.
Sean McGonnall's defence commented that he has already served the equivalent of a nine-month sentence and a trial is unlikely to take place until September.
This they stated was a "serious length of time in custody".
His defence counsel also informed the court that he had been attending counselling for his addiction problems and had engaged in an education programme in Maghaberry focusing on bricklaying.
They explained that Sean McGonnell came from a "very fractured home", adding that "alcohol and drugs had acted as his crux".
Court heard that he had been alcohol-free for four to five months and his last conviction dated back to 2016.
This claimed his defence showed he was "not as prolific as he once was".
They also told court that Sean McGonnell, due to his previous experience, was "well aware he would be on a very short leash" and that the police would be keeping a close eye on him.
Deputy District Judge Michael Ranaghan stated this is a "very serious offence, very violent offence, there is a fear of reoffending, a history of intimidation of the injured party and one was on bail at the time of the offence".
The Judge went on to say that he "simply could not grant bail to either of the defendants".
Sign Up To Our Newsletter