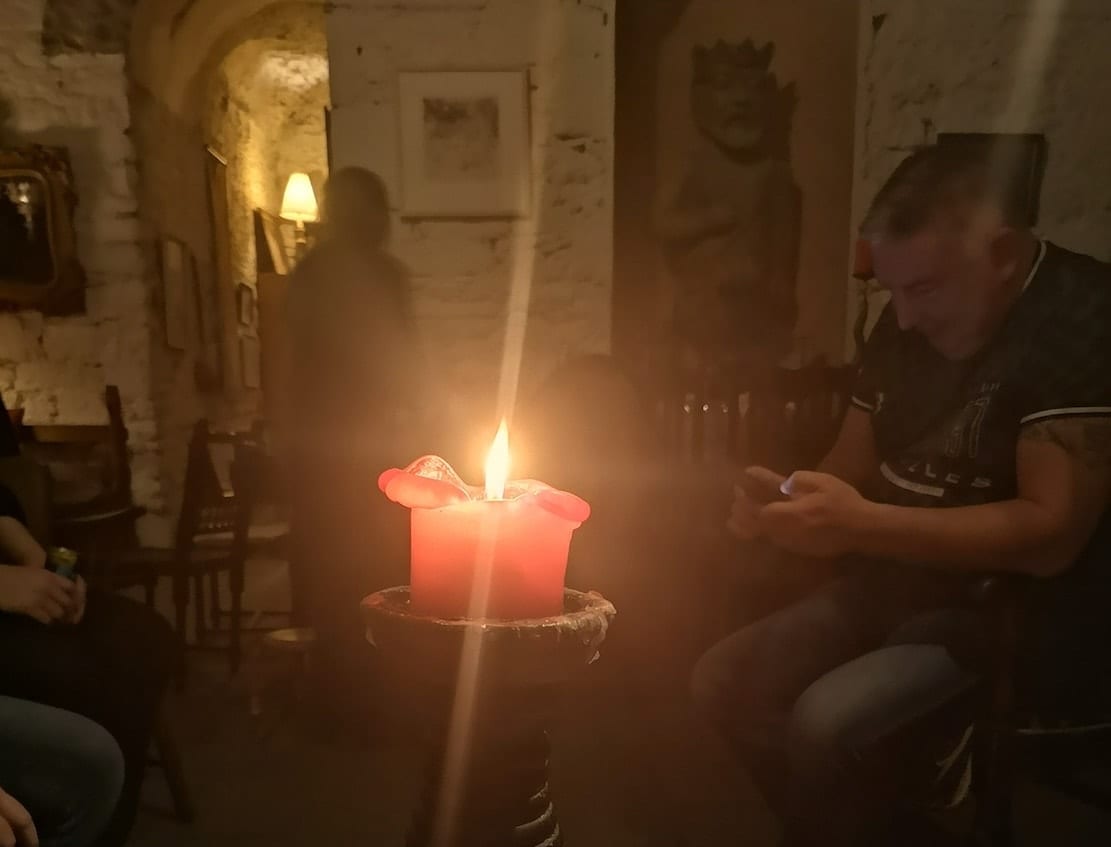 An Armagh ghost hunter investigating "the world's most haunted castle" captured this blood curdling image on a recent visit to the historic fortress in Co Offaly.
Sharon Moen, from Keady, was searching for spirits at Leap Castle when she caught something unexpected on camera.
A shadowy female figure appears to be eerily watching over her and her group in two photos posted on the Paravent Facebook page.
Speaking to Armagh I, Sharon said: "There is a lot online about the history of the place, but it is not until you stay the night that you really start to believe.
"The picture was taken during a break; we were sitting downstairs in front of the fire, and when I was taking the picture I didn't even look at what was behind.
"I thought that candle looks lovely in front of the fire. Only afterwards when was looking at them that I thought that's something that shouldn't be there."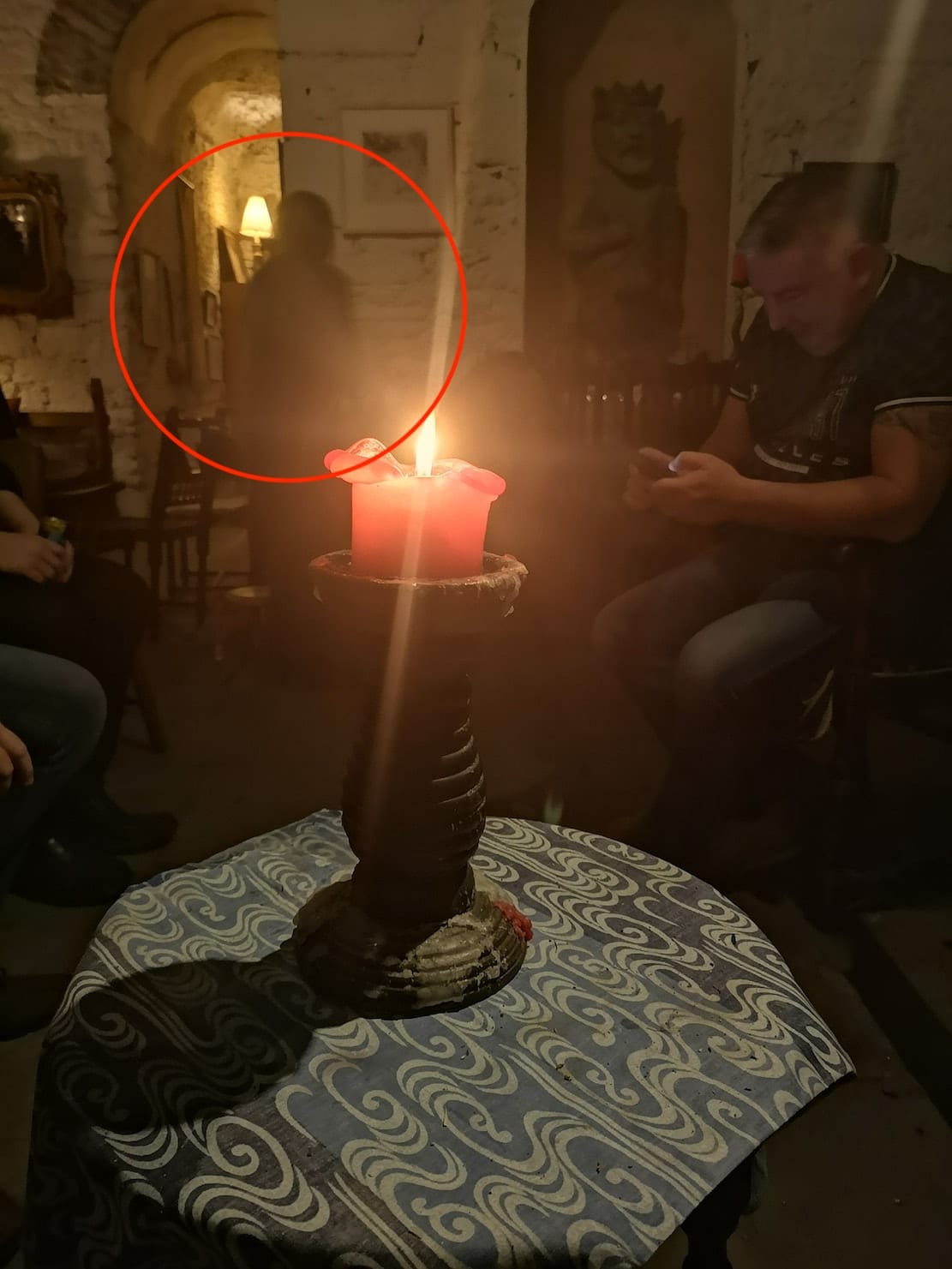 Sharon says that there will always be sceptics.
"You are going to get people saying Photoshop, this, that and the other, but definitely not, we don't do that, never have.
"We have had different pictures in the past but that has probably been the best in my eyes."
However, the photo was only one of the ghostly goings on that evening.
Sharon commented: "There was other bits of activity going on, there was a what sounded like a woman's dress as she walked up the stone steps.
"When we went upstairs we used an SB11 (spirit box) to communicate with spirits and it is quite successful.
"We were sitting in a room upstairs and I called out, and I said, 'okay, are there any spirits here that want to communicate with us, anybody in the room?'
"And then we heard, 'this is Edward's room.'
"When we looked it up, there was an obituary for an Edward who died in Leap Castle, he was 47 years of age. So could it be him? Is that what came through?
Sharon claims that some other spirits came out claiming to know her by name.
"We had them them coming through saying 'Sharon we know ye'.
"We also got a very bad stench, there was talk of a demonic spirit there called the elemental.
"Mildred Darby was a writer and she lived there, she believed she came face-to-face with different spirits in the Castle which she wrote about in her books.
"She became fascinated with the occult; she would have held multiple seances, whether or not this woke the spirit of the elemental, I'm not sure.
The Castle has a long-running history of gruesome tales, which have led it to be labelled as the world's "most haunted".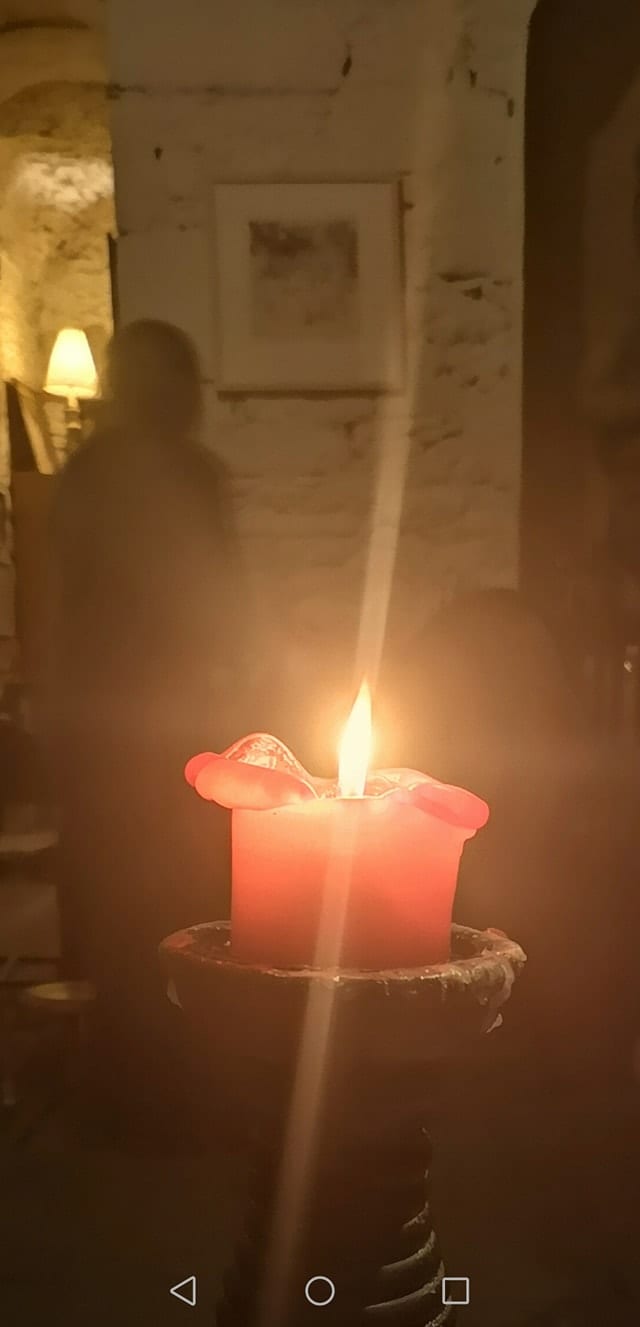 Sharon added: "The history of the castle is gruesome, sad and violent; it is around 800 years old, there has been guests murdered at the dinner table, inter family clansman murders.
"There is place at the top called the 'Bloody Chapel', there were two brothers, one of which became a priest, who were vying for control of the castle.
"He [the priest] was murdered whilst giving mass in front of his family by the other brother with a sword."
The chapel was later found to have a secret oubliette, or dungeon, containing wooden spikes and human remains.
"It is not a bit of wonder that it has been very active and there has been quite a few pictures captured there," Sharon added.
Read more: Is this a ghost captured on camera in Armagh?
The Keady woman is convinced that what she caught on camera couldn't be any one of her group either.
"I'm very confident because we're certain of where everybody was at the time," she said.
"It doesn't even look like anybody that was in the group and look at the ones that are sitting there on either side, you can see them clearly.
"It's one of those things – everybody will have an opinion on it, especially people who don't believe but I am certain sure it was none of us and I will continue to prove the existence of spirits."
Sign Up To Our Newsletter