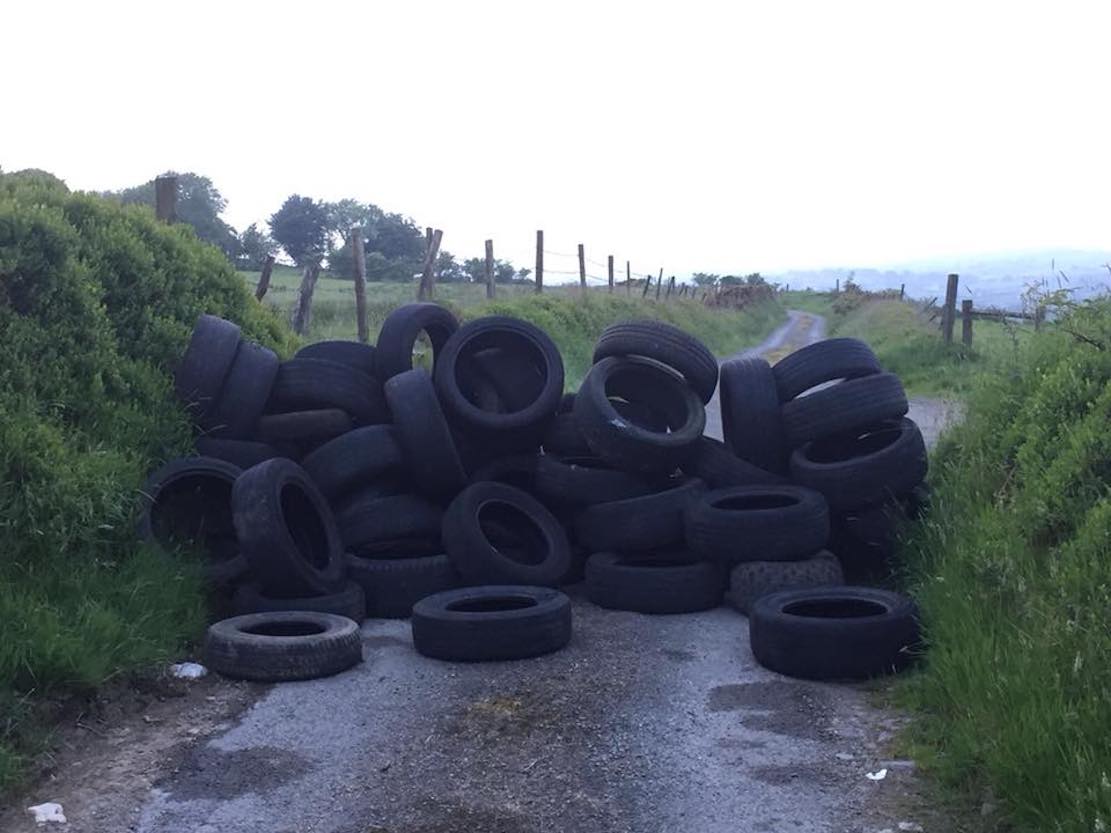 A scenic rural road to one of Co Armagh's most beautiful viewpoints was completed blocked off following the latest dumping incident which has blighted the area.
A small road leading up to Carrickatuke Viewpoint, between Keady and Newtownhamilton, had used tyres crudely dumped – stacking almost five metres in height from one side of the road to the other.
The latest incident is a slap in the face to new community group 'The Friends of Sliabh Fuait' which has been set-up to combat this sort of behaviour in the area.
The group's chairperson Bróna Haughey (pictured) made the discovery on Monday evening while visiting Carrickatuke.
The group say the problem has escalated in recent months with a person or persons unknown fly-tipping in this area of natural beauty.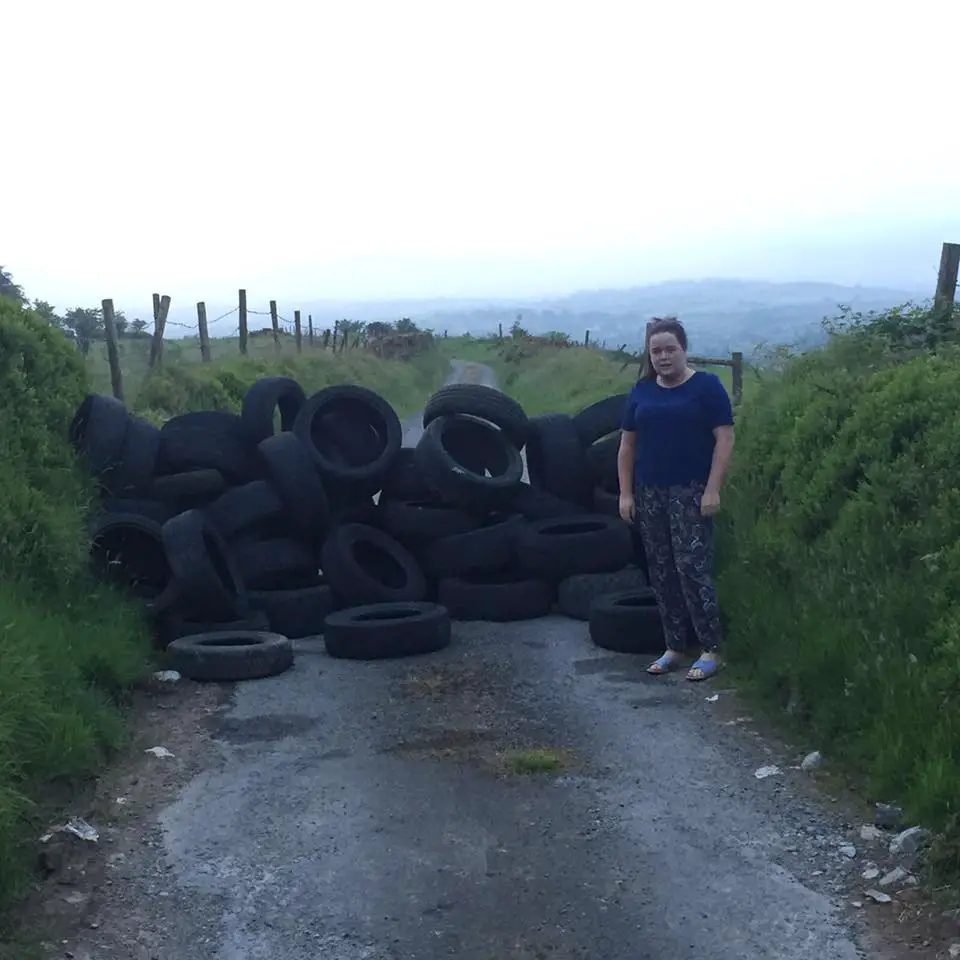 A spokesperson added: "The latest incident shows the complete contempt with which the illegal dumpers treat this local community as they have actually completely blocked the road to traffic.
"Bróna took no time in clearing the road so that traffic can pass and will report the incident in the morning with a view to having the tyres removed.
"The Friends of Sliabh Fuait will continue to promote positive behaviour but we look forward to hosting an on-site meeting with Forestry, Council and the PSNI in the very near future in a bid to tackle this disgusting behaviour.
"We ask local residents to remain vigilant and to report any suspicious behaviour to the appropriate authorities."
Members of the group said they would carry out their own investigation, with the serial numbers of the tyres the first port of call.
Sign Up To Our Newsletter