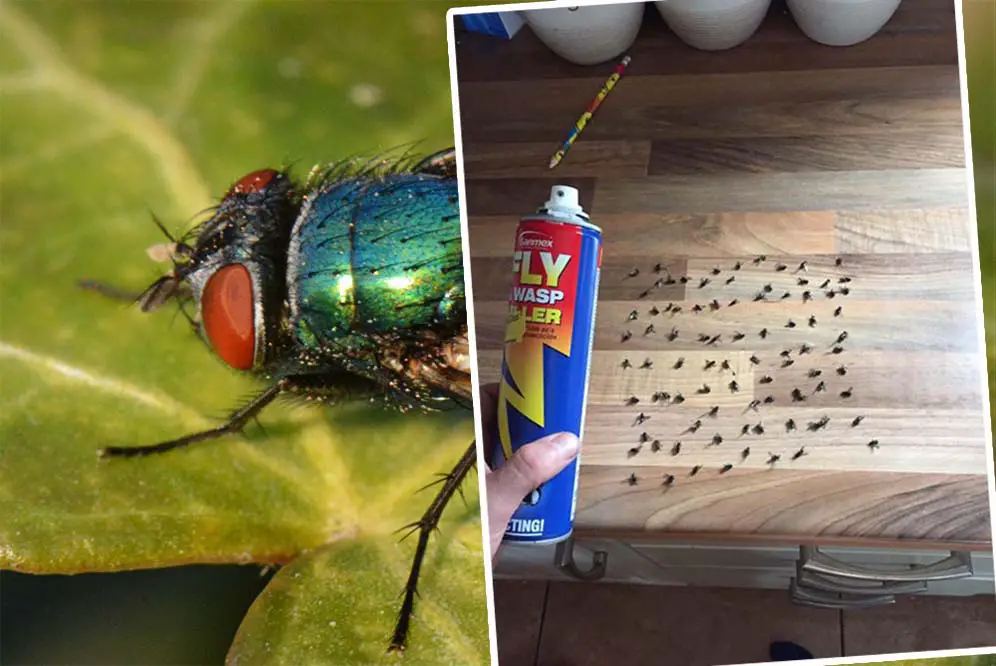 This is the ghastly gather-up of flies killed in just an hour in the home of one Hamiltonsbawn family.
Dozens of them dead and many more waiting to join their number.
Armagh I highlighted on Thursday night how experts were baffled by the particularly high incidence of flies in the Co Armagh village this year.
It has been an unbearable situation for people in the area and has been having a real impact on the lives – and the health – of local residents.
And this was borne-out by one local man who said speculation of the origins – although unconfirmed – includes chicken houses, although a wastewater treatment works is also in the mix.
The father-of-three said those living in Weaver's Lodge in the village – most of whom have young families – appeared to be worst affected.
The local resident, whose own children are all under the age of eight, told Armagh I : "It's like this every year from I have lived here, coming up to five years soon, but this year seems to be worse.
"Everyone you talk to is sick of it. I can't leave windows open to air the house which is a nightmare in the good weather.
"I'm constantly shouting at the children to close the door straight away when entering or leaving the house.
"And you can forget about eating a meal or having a barbecue outside."
The picture here was taken of flies killed in the upstairs of the family home in a very short space of time.
The irate local said he had to take action each evening but fears it may also have an impact on their health long-term.
"I have a routine now where, 30 minutes before I put the children to bed every night, I go up and empty a tin of spray in the bedrooms then go up 10 or 15 minutes later and gather up the bodies.
"Surely this can't be good for my family's health to be doing this every night but it's all that works and I have tried everything else. I mean everything.
"Unfortunately going by everyone's method of dealing with the problem this is the only thing that works. Nearly every house in Weavers Lodge has young children which is a dangerous concern."
The family – and their similarly suffering neighbours – are calling on those with authority to take decisive action and help bring their nightmare to an end once and for all.
Sign Up To Our Newsletter