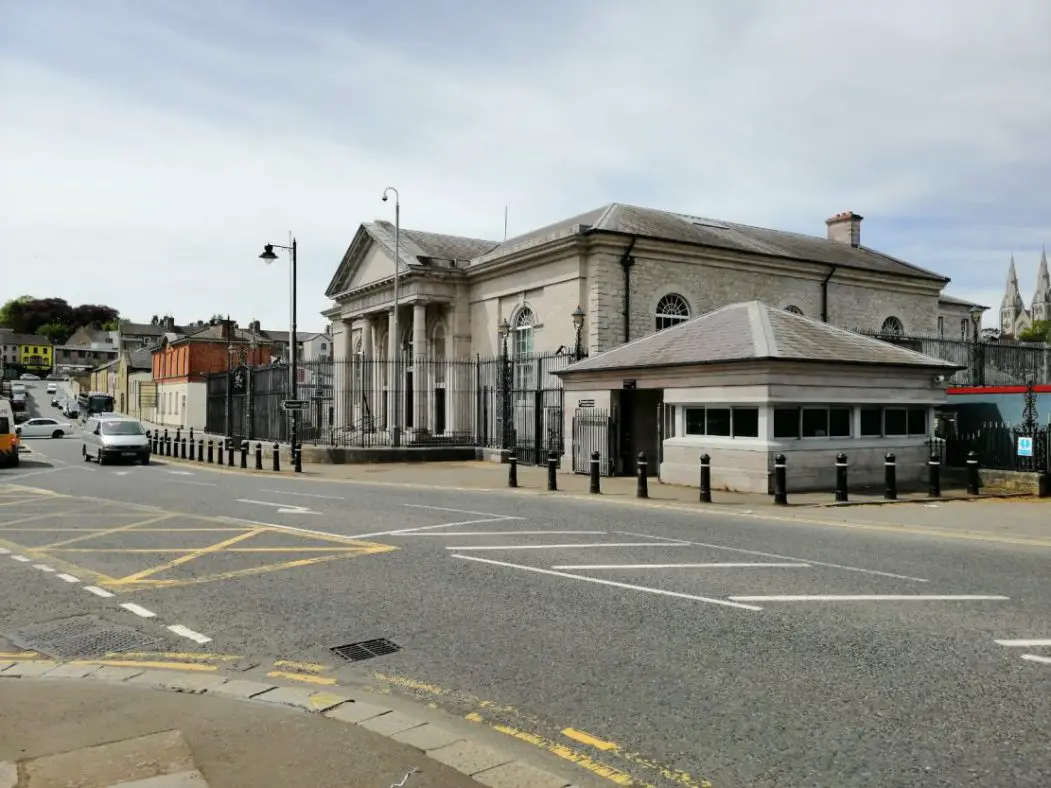 A County Armagh man, who had a large amount of child pornography in his possession – including dozens of Category A videos – has been spared jail.
Richard Campbell, of Main Street, Hamiltonsbawn, appeared in the dock at Craigavon Crown Court, charged with 19 offences relating to possession of pornographic images of children.
The offences were noted to have occurred between February 26, 2008 and January 30, 2020.
The 57-year-old was also hit with a seven-year Sexual Offences Prevention Order (SOPO) and placed on the Sex Offenders' Register for five years.
The court heard that among the range of material were 42 Category A videos, 12 Category A images, 14 Category B videos and 22 Category B images.
It was further calculated that there were six Category C videos and 1,761 Category C images.
Kevin Magill BL, defending, stated that the defendant had an "impeccable work history" and had been married for forty years, but his marriage had come to an end as a "direct result" of these matters.
"He has a new relationship in the last six months and that's regarded as a stabilising factor in his lifestyle."
He added that here had been a "demise" in his mental health following a failed bid to move to Australia, and that the defendant had struggled with depression, suicidal thoughts and alcoholism, which had coincided with the period of the majority of the offending.
"There is an explicit link between the demise of his mental health and his engagement in pornography," said the defence.
He noted that the defendant had recognised this was not a "victimless offence", despite his prolonged exposure to the images, and that the findings of the probation officers were "extraordinarily positive" and that he had been assessed as a low likelihood of general offending.
His Honour Judge Patrick Lynch KC, presiding over the sentencing, told Campbell that: "Whatever your personal difficulties may have been, there is no conceivable excuse for indulging in this activity.
"For every photograph of abuse, there is a child being abused and the idea that because they are, apparently smiling or happy about things, is meaningless in the context of this type of behaviour," Judge Lynch added.
"Child abuse can have a life-long effect upon the individual who is abused long beyond their childhood and well into adulthood."
In relation to the numbers of the images, Judge Lynch said that they were "not insignificant," however "they're not the biggest number of images that one has seen, but that doesn't matter."
The court heard that Campbell had used search terms to find the material, which had progressed from the use of legal pornography and had taken place over a "protracted period of time."
Taking into account the personal circumstances of the defendant, Judge Lynch imposed a Sexual Offences Prevention Order (SOPO), which contained a number of conditions, notably that the defendant cannot stay at an address without the prior approval of his designated risk manager.
He also cannot undertake any work with children or vulnerable adults without approval and must register all electronic devices with his risk manager. The order was imposed to operate for seven years from the date of sentencing.
On imposing a sentence for the charges before the court, Judge Lynch commented: "I've taken into account the fact that you have a clear record and prepared to accept that you understand and are remorseful for the activities."
Judge Lynch added that he was "satisfied" that the defendant did not pose a risk to children in the future.
To this end, a period of 30 months probation was imposed, which stated that he must reside at an address approved by the Probation Board and must not have unsupervised contact with children under 18 or vulnerable adults without prior approval by the probation officer.
Appearing in court, Campbell stated that he understood the conditions and was prepared to undertake probation, on the understanding that if he breaches there is a strong possibility of an immediate sentence of imprisonment.
Campbell was also placed on the Sex Offenders' Register for a period of five years.
Sign Up To Our Newsletter