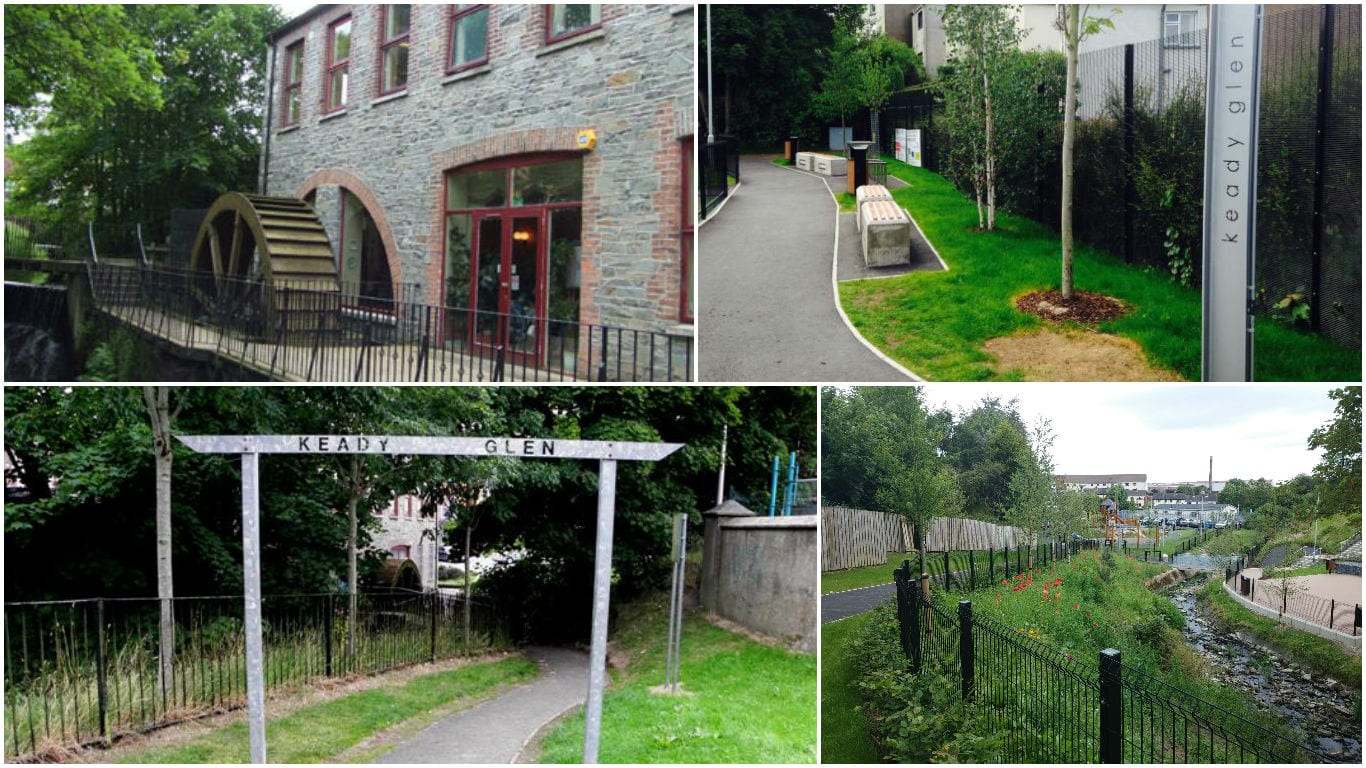 Work on the next phase of the redevelopment of Keady Glen is imminent, with details expected to be finalised next week, Armagh I can reveal.
The ambitious plans have been hampered by the presence of Japanese knotwood, which has held it up for years.
But now the area has been deemed completely clear of the predatory plant, which will allow work to proceed without any further delay.
It is a fantastic boost for the town and comes after the completion of the new Tommy Makem Community and Arts Centre, as well as planned environmental improvement works.
Local SDLP Councillor Thomas O'Hanlon has confirmed that it is now all systems go.
He said he had asked officials at Armagh City, Banbridge and Craigavon Borough Council to bring forward the next phase of works for the Keady Glen project.
Mr O'Hanlon raised the issued at both the council's economic committee and party leaders' forum meetings this month.
And he confirmed that councillors and officials would meet in the coming days to discuss the issue.
Councillor O'Hanlon said the development of the Glen was part of the plan initiated by the former Armagh City and District Council to "redevelop the heart of Keady".
He said the first phase of the Keady Glen plan was for the play park, which has proven to be extremely popular with parents and children alike since opening just over two years ago.
The second phase will include access paths, seating, planting, landscaping, new signage, boundary enhancements and a picnic area.
Elements of the original plans – which are expected to remain – included an outdoor gym and 'joggers pit' for adults.
Councillor O'Hanlon is delighted that the stumbling blocks in the form of a predatory plant have now been overcome and he will be pressing for progress.
He explained: "A large section of Keady Glen, between the new play park and new community centre, was not completed due to the fact that Japanese knotweed was discovered whilst we were in the early planning stage.
"Japanese knotweed is one of the most invasive weeds in Europe and North America and can grow through concrete and cause a lot of damage.
"It cannot be just cut down; a very detailed and labour intensive process has been embarked upon by the council's grounds maintenance team and this takes up to three years to complete.
"This process has now been completed and we now need to complete the works.
"The remaining section or phase two must now be completed.
"It's a key link from the Glen Road and play park through to the community centre at the library and shops.
"This work needs to progress at pace and I have asked that council officials finalise the drawings in the coming weeks and that we move to construction stage as soon as possible.
"We are meeting next week and hope to be able to finalise details and confirm progress from there as well as a timescale for the completion of the works."
Sign Up To Our Newsletter