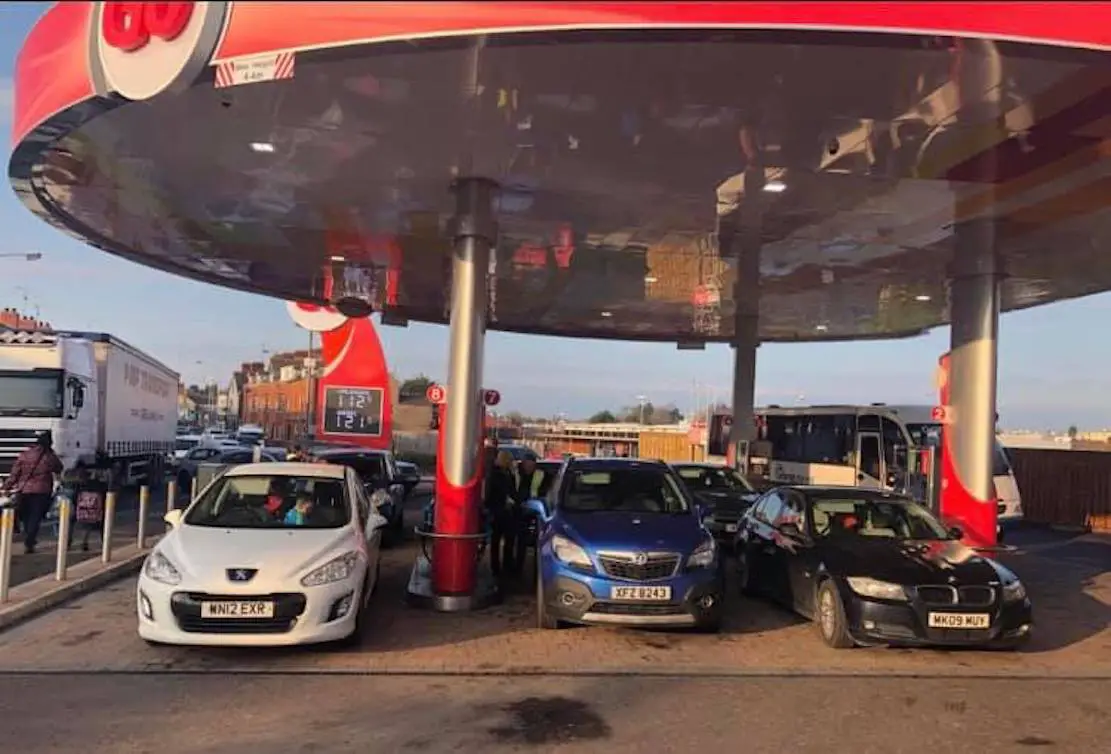 There were unprecedented queues at a number of 'Go' filling stations across Co Armagh today as prices were slashed for Black Friday.
Prices at the Go filling station on Railway Street in Armagh and the Portadown Road, near the Stonebridge roundabout, dropped as low as 99p a litre, with queues backed up for hundreds of yards, as commuters rushed to get a slice of the action.
It was the same in Craigavon as the station on the Lake Road offered drivers the same advantage; hundreds waited patiently as cars filled their boots – some, quite literally.
Images and video sent through to Armagh I showed just how keen motorists were when the news spread like wildfire on social media.
However, if you're reading this, it's probably a little late for you to jump in your car and get that tank filled as prices were slashed for a short period this afternoon only – with the Railway Street station finishing their deal at 3.45pm.
And you may well have been lucky enough to have escaped the queues in Armagh city today.
One driving instructor sad he had to cancel driving lessons this afternoon as "it was madness".
A vet said the traffic situation was "an absolute disgrace" and that it proved impossible to get around on their calls, adding, "Armagh needs a ring road as of yesterday".
The season of giving is well and truly upon us, hopefully, someone, somewhere at Stormont gives us a link road though!
For all the latest breaking news across the county and two council boroughs in Armagh and Newry, follow Armagh I on Twitter @armaghi. You can now follow us on Instagram @armaghi2012. If you have a story/image/video you would like to send to us, you can email us directly at info@armaghi.com.
Sign Up To Our Newsletter