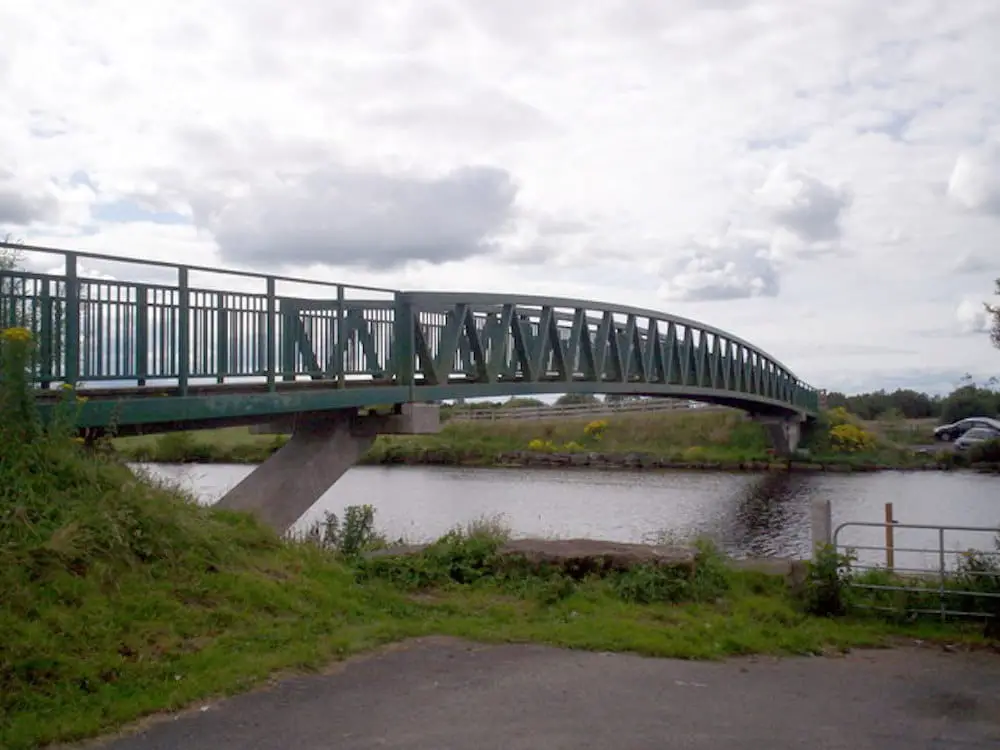 A Torrent councillor has called for Mid Ulster District to arrange a meeting with all interested parties to discuss the revitalisation of an area of the River Blackwater.
Speaking at Mid Ulster District Council's meeting in April, Councillor Malachy Quinn said he would like to see Council focusing on improving the number and quality of amenities at the Ferry Cycle Bridge.
The bridge, which at present belongs to Armagh City, Banbridge and Craigavon Borough Council, was constructed especially for the route of the Lough Neagh Loughshore Trail.
Speaking about the area, Councillor Quinn said more needed to be done on both sides of the bridge and urged council officers to discuss the matter with their ABC counterparts and all interested parties.
"I know the Ferry Cycle Bridge belongs to ABC but if you go to Maghery there is a jetty to get off at Blackwater and go fishing but if you come to the Tyrone side there is nothing.
"There is a crash barrier and a couple of iron poles. More needs to be done in this area and I know there is the desire from elected officials on both councils to do so.
"I have been talking to my SDLP colleague on ABC Council, Councillor Eamon McNeill and I propose that our staff meet with ABC and invite along all Torrent councillors and community groups to see what the two councils can do together to get that area developed.
"It would be an excellent project for people in the area."
Independent councillor Dan Kerr second the proposal describing it as a "good idea".
Councillor Dominic Molloy also welcomed the proposal, describing the area as an "untapped source of recreation and tourism" but noted the motorway bridge at Tamnamore could be a potential stumbling block.
"This ties into a previous proposal discussing the Ulster Canal," said Cllr Molloy.
"There is one major stumbling block that I can see in this project and that is the motorway bridge at Tamnamore. However, I welcome the proposal and any work we can do in this area.
"A number of groups have approached me about using the river. It is an untapped source of recreation and tourism that we have let go undeveloped and it would be great to see something done with the area.
"There are a number of groups asking for the opportunity to give presentations to our development committee that have set up in Moy and use the River Blackwater and I fully support any efforts to grow our tourism and recreation industry around the River Blackwater and the Ulster Canal."
Sign Up To Our Newsletter