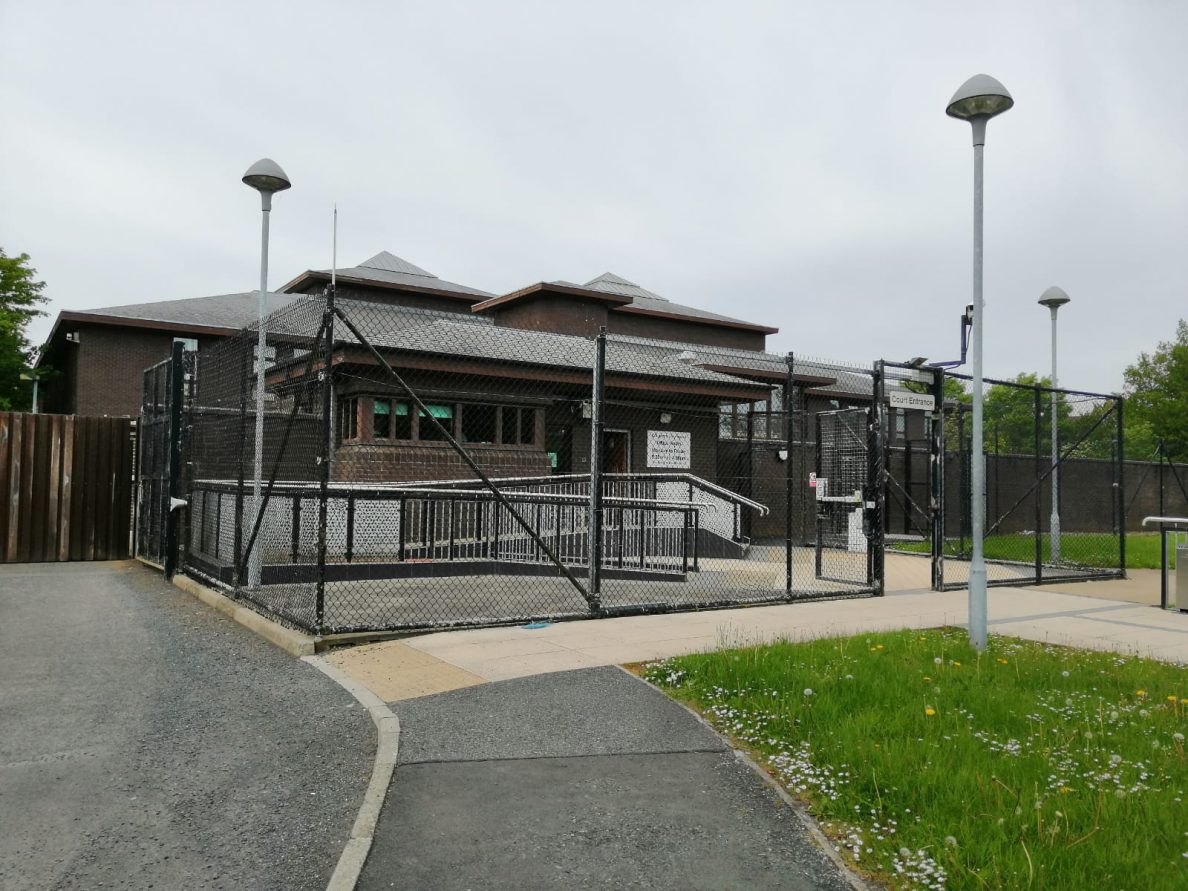 A thief who failed to complete a community service order on two occasions has been sentenced to six weeks in prison.
The judge said that after the 31-year-old escaped custody the first time, that "if probation asked her to do a triple somersault she should be asking when and how high".
Lindsay Crooks, of Woodview Place in Belfast, pleaded guilty to breaching a community based order at Craigavon Magistrates' Court on Wednesday.
"Oh dear, oh dear, this is a biggie, there is only one sentence for this offence and you know why Mr McCann," said District Judge Bernie Kelly, address the defence solicitor.
"Ms Crooks appeared in this court on July 14 of 2017 for the offence of theft and was sentenced to a community order, which she did not do, breached and got a custodial sentence".
She continued: "She then appealed this at the County Court and this was replaced with a community service order, which she still has not done.
"She should have been thanking God that she was getting anything other than a custodial sentence, if probation asked her to do a triple somersault she should be asking when and how high".
Defence barrister John McCann said: "She has completed 123.25 of the 150 hours; the father of her child is suffering from leukaemia and that has affected her ability to complete the order.
"Ms Crooks instructs that she has been off drugs and alcohol for a period of five years."
Judge Kelly commented: "Well that's not true, if you look at the pre-sentence report from 2017, just two years ago, she says she has very little recollection of the offence as she was high."
Mr McCann stated: "I am instructed that she will do whatever it takes to complete the community service."
Judge Kelly said: "I don't know how long Ms Crooks thinks she can go without serving a sentence?"
Crooks was sentenced to six weeks in custody.
Mr McCann made it know that the defendant wished to appeal this decision and Crooks was released on her own bail of £250 pending this, with a condition not to enter any retail premises.
Sign Up To Our Newsletter