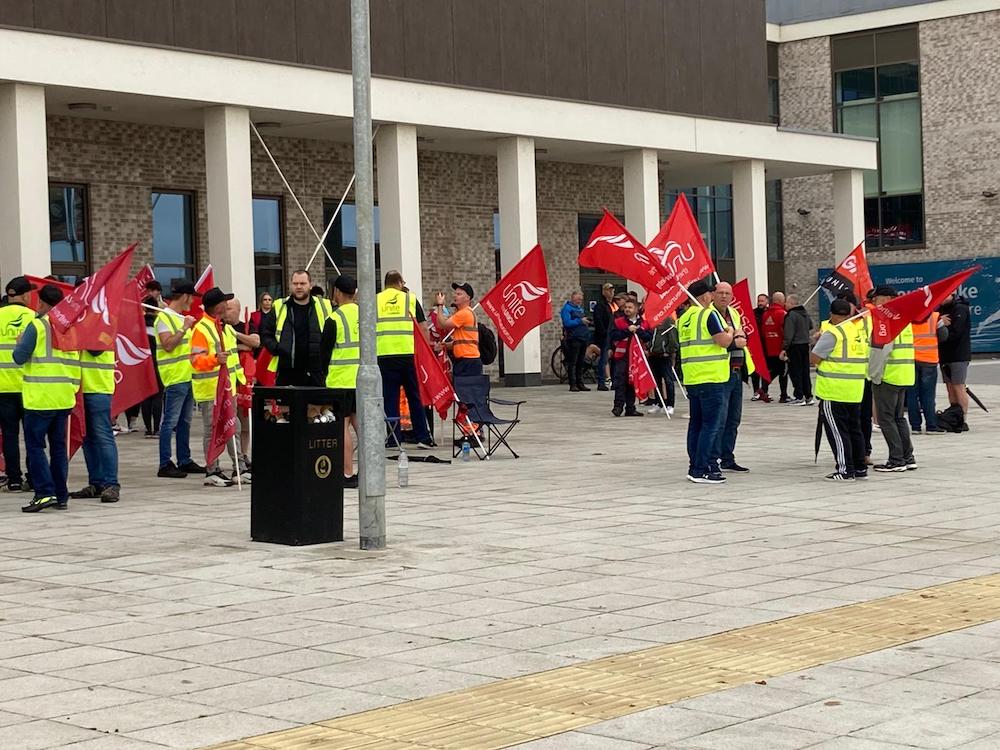 As workers plan to picket outside Craigavon Civic Centre this evening (Monday) Sinn Féin say they will table a new proposal in a bid to break the industrial action impasse.
Sinn Féin Group Leader, Councillor Liam Mackle, said his party will, once again, make a proposal to secure a fair pay deal for council staff at tonight's meeting of full council.
"We continue to liaise with senior union officials to secure a pay deal that is fair for our workers and reflective of how much we value them," said Councillor Mackle.
The Lurgan representative said his party are also working to persuade other political parties to support their proposal.
He explained: "Any realistic prospect of a deal must include an incremental pay rise along with a one off cost of living payment and the national pay deal, currently £1,925 per annum.
"We believe a deal can be achieved that is both fair to workers but also fair to our ratepayers who are also suffering terribly as a result of the cost of living crisis.
"We encourage all parties to get behind us to stand with and support our hard working staff."
In a letter to its members on Friday, the three main unions, said while some political parties have shown their support for the strike, others have not.
They added: "Trade union sides have met and had discussions with various political parties and while these meetings were productive, we have yet to get a breakthrough that all parties support.
"There has been public intervention and support from some political parties in local websites and social media.
"However, equally some councillors still want you to believe that the informal offers made at the Labour Relations Agency and reiterated by the CEO in an email today (while on holiday) are in some way adequate to resolving your dispute.
"We would hope to take this opportunity to meet those councillors that have been reluctant to do so and for you to state your case directly to them."
Sign Up To Our Newsletter