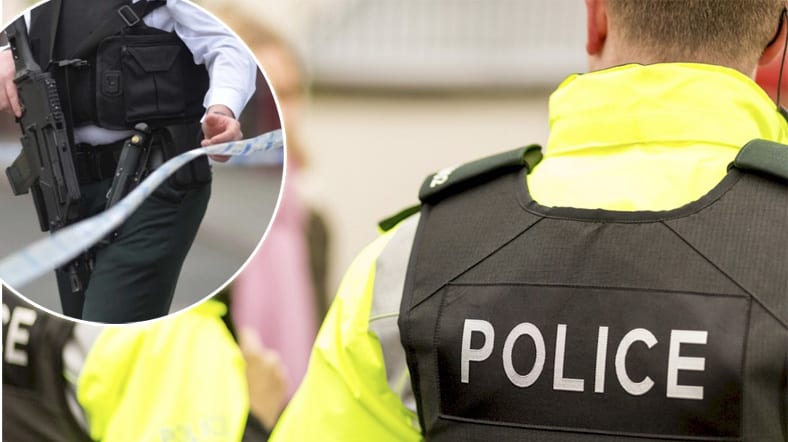 Police in Craigavon have praised the public for their help in solving crimes through the Operation Exposure initiative.
Through Op Exposure police publish photographs on the Craigavon PSNI Facebook page of people they want to speak to in relation to various matters and ask locals to help identify them.
So far the Op has been a resounding success with 13 identifications from the 16 photographs published.
Chief Inspector Jon Burrows, who oversees the Op, said: "We are absolutely delighted with the response so far. This is the business end of Policing with the Community – you the community helping us directly to solve crimes, give victims justice and keep people safe.
"Op Exposure will continue and we will also be rolling out new initiatives that will allow you to help us more directly to solve crime and make your family and friends safer."
Concern has been raised in some quarters about the release of these images, particularly those of young people, but they are only used within a set of stringent guidelines and authorised by the District Commander.
These guidelines include – the prevention and detection of crime, the apprehension of suspects, encouraging victims to come forward, discouraging offenders, reassuring and informing the public and re-enforcing confidence in the criminal justice system.
All other methods of identification must also have been attempted and failed before a photo is used. Each photo is only posted for 24 hours before being deleted and anyone who recognises the person can contact the sergeant monitoring it through a mobile number which is displayed. Comments on Facebook naming the person are not permitted. Lawful authority for the use of an image under Op Exposure is through Section 32 of the Police Act (NI) 2000.
Chief Inspector Burrows added: "Feedback locally has been hugely positive and we look forward to the ongoing success of Op Exposure as we continue Policing with the Community."
Read more news:
Man kicked, punched and stabbed in the head in frenzied attack
Pervert foster carer preyed on young girl who saw him as a father figure
Major lottery award for head injury charity to help survivors like brave Moya
Warm tributes follow passing of schools poetry competition founder Bert Mackrel
Thousands of tons of waste still to be 'repatriated' from south Armagh
Armagh mum on life-changing mission to build school for Malawi orphans
New £3.7m hotel and shops plan now recommended for approval
Two men and a woman convicted of 'harrowing' human trafficking
Sign Up To Our Newsletter