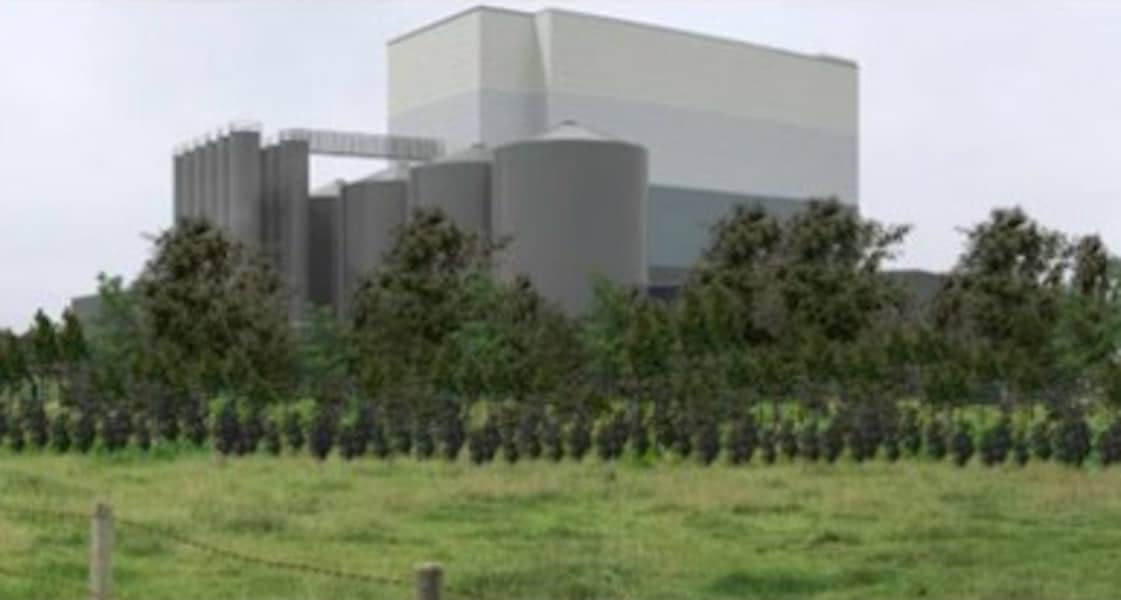 Armagh City, Banbridge and Craigavon Borough Council has approved plans for a porridge and granola firm synonymous with Tandragee – White's Speedicook – to move to new premises in Craigavon.
Lodged by agent Donaldson Planning Ltd on behalf of applicant Fane Valley CO-OP Society Ltd the application before Council's planning committee sought permission to build a food processing facility with a mill approximately 42m high, warehousing, silos, offices, ancillary facilities, access, site drainage and landscaping at Invest NI lands at Mandeville Business Park.
The site is south west of the Knockmenagh Road roundabout, 125m south west of 12 Bluestone Hall and approximately 30m west of No 26 Clanrolla Road, Craigavon.
Council's planners recommended the application was approved and explained it was required to come before the committee as the proposed site exceeds one hectare in area and the proposed floor space exceeds 5,000sqm.
At a meeting on Tuesday, February 1, members of Council's planning committee were advised no third party objections had been received in relation to the application nor had any statutory agencies objected to the proposal.
A planning officer explained the application seeks permission for a proposed food processing facility with oat mill, with associated processing, packaging and distribution facilities.
The facility is to be 16,000sqm and will consist of: one oat mill set across eight floors, four 1,000 tonne capacity oat storage silos approximately 25m in height, with piping to serve the mill; oat intake room; packing hall; 4,700sqm of warehousing; 1,800sqm of offices; 213sqm of pallet storage structure and 22sqm of security cabin. It will be interlinked as one large building.
As for the finish of the building, it will include dark grey aluminium standing seal cladding, mid-grey architectural linear brick work and a feature curved curtain wall to corner windows, entrance lobby and stairwell of the office building.
The mill will be clad in light grey sheeting on higher floors with the banding of the cladding gradually getting darker on the lower floors, to visually break up the size of the overall structure.
There were be three access roads off the internal spine road with one to facilitate a 67 bay car park, one for an HGV entrance and one for an HGV exit.
The boundary of the site will be marked with a 2.4m high landscaping bund and woodland planting with a 2.4m high paladin fencing.
White's Speedicook has been synonymous with Tandragee since 1841 when the village's corn and flour mill was built by Thomas Henry White. Now, 182 years later, its expansion is constrained by physical limitations to the site and by the proximity to urban development within the settlement.
It is hoped this proposal will allow for a modern state of the art facility within an industrial estate so the business can successfully compete in local, regional and international markets.
Speaking in support of the application, Fane Valley's Chief Executive Trevor Lockhart explained that having considered a range of options, "the board of Fane Valley ultimately concluded the only feasible way to realise available market opportunities is to relocate the business".
Councillor Paul Duffy described the proposal as a great plan for the future and asked what would happen to White's current site. He was advised there are "no definitive plans" for the Tandragee site at present but was told it is the intention of the company that "whatever ends up on the site, it will contribute to the local area positively".
The committee's Chair, Alderman Gareth Wilson asked how long it would take to build the new premises, should permission be granted, and was informed Fane Valley estimate work will start on site around June or July this year with construction anticipated to take "20 months from start to finish".
Councillor Ian Wilson said it was "excellent to see more investment coming into the borough" and praised Fane Valley for supporting the local agri-food industry.
"They are iconic in Tandragee but I suppose if they want to expand and grow they need this facility and it is excellent to see this investment in our borough," he said.
"It can only be welcomed."
The committee's Vice Chair, Councillor Kevin Savage, praised the planning officer's "comprehensive" report and told the chamber it was also good to see "these Invest NI lands are being used".
Alderman Sydney Anderson said he would agree with what has been said already, telling the chamber it was an "exciting" project for central Craigavon.
Councillor Peter Lavery said he would be minded to approve the recommendation, and highlighted the benefit of the additional footpath area to the north east of the site which will "improve interconnectivity for those accessing the site and the wider area".
Focusing on employment opportunities, Councillor Declan McAlinden asked how many jobs this investment will create and was informed Fane Valley estimate there will be an additional 30 jobs in engineering, production, product development.
These jobs, Mr Lockhart said, will lead to a total ongoing employment within White's to "somewhere between 90-100 employees when it is fully established".
Alderman Kenneth Twbyle described the project as "a wonderful block in the wall" of Craigavon and said he very much welcomed the application.
Alderman Sydney Anderson proposed the application was approved and this proposal was seconded by Councillor Paul Duffy with the chamber voicing its support for the approval of this application.
Sign Up To Our Newsletter