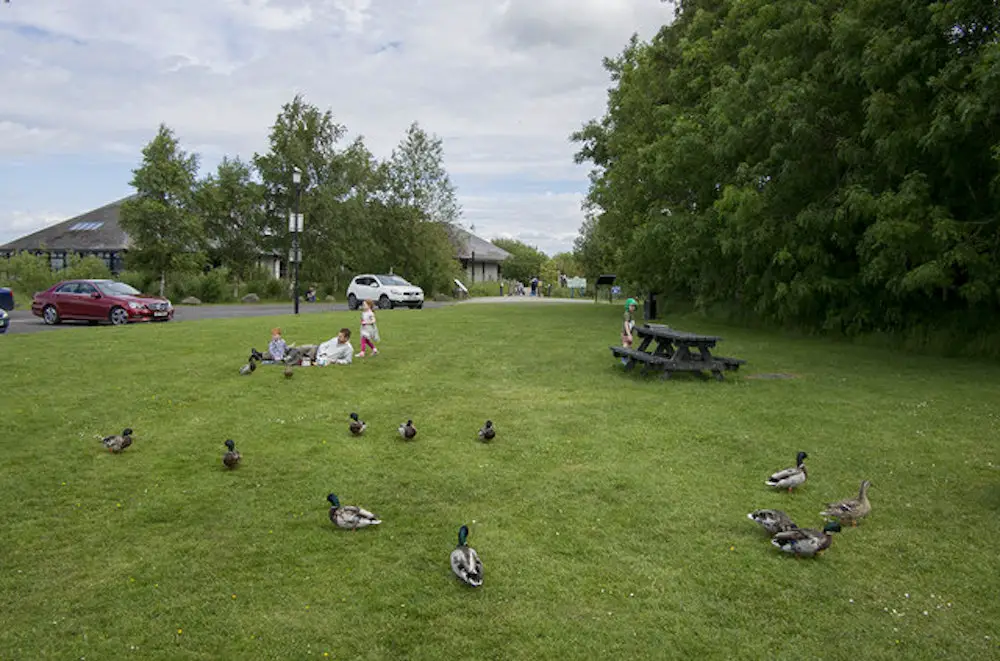 A Craigavon councillor has called for Armagh City, Banbridge and Craigavon Borough officers to produce the report on toilet facilities at Oxford Island he requested almost one year ago.
Speaking at a meeting of Council's leisure and community services committee on Monday, Councillor Declan McAlinden said he had requested the report in March and is now concerned, that with the site's new play park set to open soon, the current toileting facilities are "not adequate".
"Back in March I had asked for a report to be brought back regarding the changing facilities and toilets at Oxford Island and, as yet, I am still waiting on it," he said.
"I sent an email about it last month and to date I have had no response so I want this noted tonight. I am sort of concerned, the new play park will be completed in the next month or two and the toilet facilities are not adequate for the numbers expected at that park.
"The current facilities are not fit for purpose, the water mains and the electricity mains are all there and I am just looking for a report to be brought back assessing the possibility of improving those toilet facilities for the play park.
"Given how busy Oxford Island was last year and given the new facilities I think it will be even busier this year so I am looking a report brought back ASAP."
Speaking after the meeting, Councillor McAlinden added: "This area has become one of the best and most visited places in the borough with the scenery, walks, wildlife and outdoor facilities to meet everyone's needs. It could and should be better."
Councillor McAlinden says many walkers and visitors to the area have contacted him regularly regarding the lack of toilet and changing facilities in the area.
He continued: "As we've seen over this last year many people/families are using our outdoor facilities to exercise and spend time with their families.
"With the new play park scheduled to be finished in the next month or so the lack of toilet facilities will be highlighted even more.
"Within yards of the new £200k play park there is an old toilet block not fit for purpose and with all the services (electric/water) already there.
"So it shouldn't take a huge amount of money to install a simple toilet block and changing rooms. This would complete what is already a fantastic area for open water swimming, walking and playing area for all bar none.
"People are having to go into the bushes/trees as a result of this while open water swimmers have to change from their vehicles in full view of the public – totally unacceptable and it needs to be addressed as soon as possible."
"Over the coming months I along with my party colleagues will be meeting with officers to address these issue."
Let us know your thoughts in the comments below. 
Sign Up To Our Newsletter