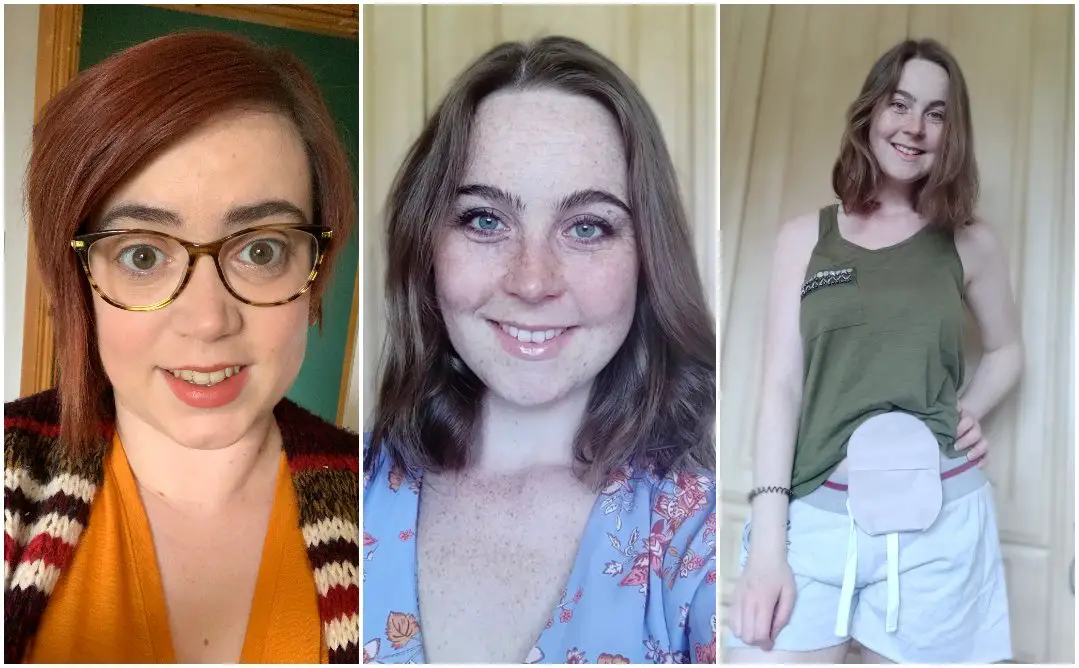 Two Co Armagh women have teamed up to produce a quirky podcast discussing the daily life of those suffering from disabilities or illness.
Not Working as Intended was created by Heather McDaid, from Portadown, and Leonie Gracey, of Craigavon, not only to raise awareness but try and break down the stigma attached to some illnesses and conditions.
Friends from their school days, Heather was diagnosed with Cerebral Palsy when she was just a child, whilst Leonie would be diagnosed with Ulcerative Colitis in her mid-twenties.
The dynamic duo would lose touch following college, until recently, and have now been brought together to fight on a common cause.
Armagh I caught up with both women after the success of their first two episodes and they opened up on the creation of the podcast, the interesting name and much, much more.
"We thought while we had this time off work we would do what we could," explained Heather on how it all began. "I had come up with this idea and I just thought, let's just run with it and see what happens.
"Me and Leonie, we went to school together and then tech together, but we sort of lost touch after that but kept in touch over social media."
Leonie told how the pair had "reconnected" in the past few years.
Heather added: "Whenever I came up with the idea, I saw from Leonie's social media that she had just had an operation to have a stoma fitted and I just thought she would be the perfect fit to co-host with me.
"We are coming from two different areas, where I have a disability and she has a long term illness.
"I think it is important to show the good sides and the bad sides; I know with us we would tend to put more of the positives on the likes of our social media but now we have more of a handle on it, we can show the good and the bad."
The duo couldn't be better placed to speak on these issues; Heather is a special educational needs classroom assistant at Brownlow Integrated College, while Leonie works as a community dental nurse dealing with special care patients and those with a greater need.
Leonie commented: "That's the other side of the coin, we are technically vulnerable people but we also care for and work with vulnerable people. I think that gives us a better compassion and empathy."
Heather added: "It also puts us in a good viewpoint to reach out to other professionals and get them on board. For them to talk about what they do and their experiences. One example could be a special educational needs coordinator for a school coming on to speak about their role and what they do.
"In two weeks time we have a special trainer, who works with a lot of people with disabilities, and she is also a coach for the local wheelchair basketball team.
"If you have an illness or disability which you want to raise awareness about, we are happy enough for you to come on and have a chat.
"We are not just trying to raise awareness for Cerebral Palsy and Ulcerative Colitis, we are trying to raise awareness for everything really."
Podcasting has been a learning curve for the girls and for Heather "hoping for the best".
"We would not be the most savvy with technology but we try not to edit it as much as possible because we want it to sound like us having a laid back chat."
The name would also raise a few eyebrows.
Heather explained: "It was actually my husband who came up with the name. I was going to go with Completed It Mate, but I ran it past him and he said he was in a group called Working as Intended, which is about when your PlayStation games work perfectly. He suggested the edit.
"I spoke to Leonie, who liked it too, but then I had the problem of whether people would be offended or will they realise we are taking the mick out of ourselves a bit, but it seems to have gone down well."
Leonie added: "We both use humour as sort of a coping mechanism, but quite often with these conditions and disabilities because people can't see them, when they find out about them they don't know how to respond and a joke tends to relax them into it."
Talking about the reaction to the podcasts, Leonie said: "The feedback which has come from listeners, they have enjoyed that casual, conversational feel rather than it being like an interview.
"What we are trying to do is reach out on social media. We did it for the upcoming podcast on body image and we put polls on Instagram which gave us talking points."
Heather added: "It's been all positive, many people say it is a relaxing podcast because we are just having a chat and a lot of people have said we could be a lifeline for others, the way we talk about ourselves and we always say if you need to talk we are there.
"We are not doctors but if you need to chat we are there."
You can catch up with the girls on Facebook and Instagram, or get listening on Spotify.
Sign Up To Our Newsletter