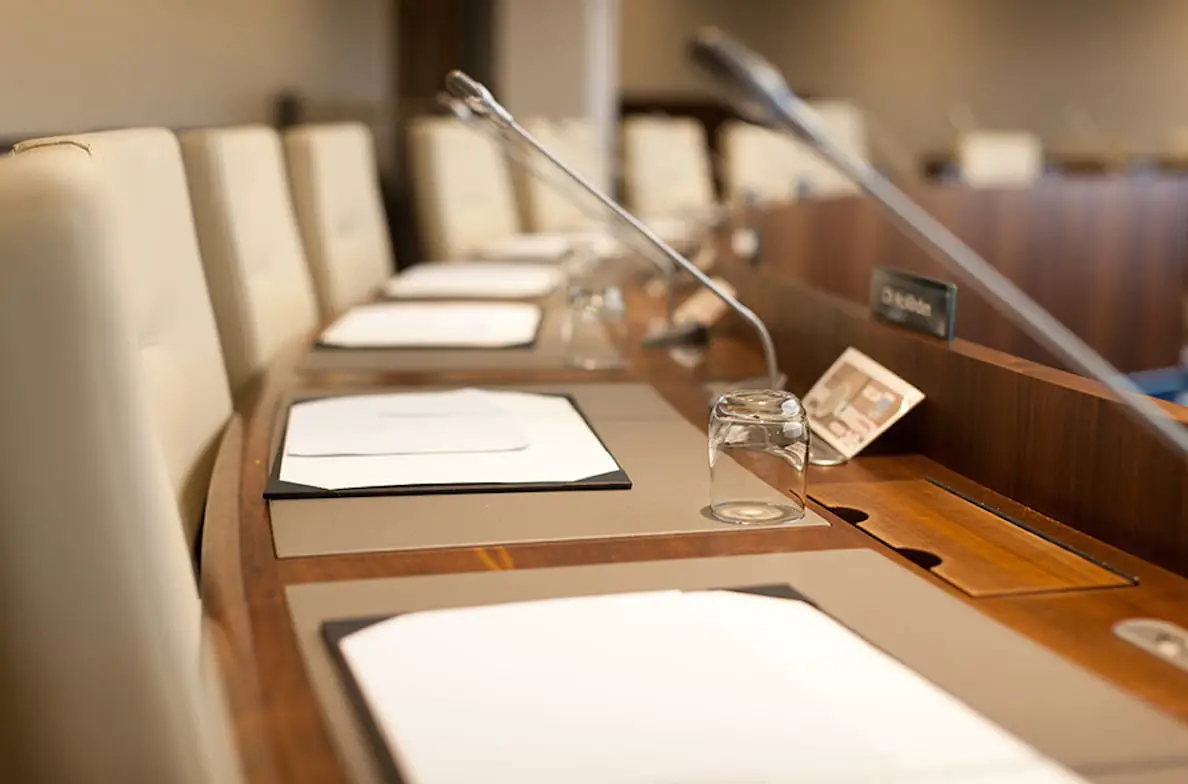 The Local Government Commissioner for Standards has confirmed no complaint has been lodged over remarks made during a heated debate in the Armagh City, Banbridge and Craigavon Borough Council chamber in January.
During a debate on a motion brought forward by the UUP, calling on Council to create a lasting tribute to the role women in the Ulster Defence Regiment played in the "defeat of terrorism in Northern Ireland", Sinn Fein councillor Catherine Nelson took issue with remarks made by Councillor Kyle Savage and asked him to "reflect on the sexism he just displayed".
The Craigavon councillor also warned that if an apology was not forthcoming she would be making a complaint to the ombudsman.
However, a spokesperson for the Local Government Commissioner for Standards has confirmed the office has "not received a complaint about this matter".
Outlining her party's opposition to the motion during the debate on January 30, Cllr Nelson said: "There is absolutely nothing to celebrate in a regiment that is so discredited that even the British government was forced to disband it.
"In the most rigorous of terms we will be opposing this motion tonight."
In response, Councillor Kyle Savage said: "I suppose just to quickly respond to that little tantrum Cllr Nelson had there in her response, I speak as a son of a proud member of the Ulster Defence Regiment which was my father.
"He served this country well. He also served this council well and I will take no dictation from people that have represented terrorist organisations in the past.
"Certainly, she needs to take a look at her history. The Ulster Defence Regiment was formed to fight terrorism created by her cohorts and perhaps she needs to take a wee history lesson on that."
Speaking after the meeting, Cllr Nelson said she had not received an apology and said "a complaint will be lodged" while Cllr Savage said he would not be apologising.
"I'm not apologising, I don't see what is sexist about a tantrum," he said.
"What saddens me is the accusation she made. I think she needs to reflect on the language she is using."
The Office of the Northern Ireland Local Government Commissioner for Standards' purpose is to promote and regulate local government ethical standards.
It considers complaints from those who believe a councillor may have failed to comply with the Northern Ireland local government code of conduct for councillors.
If it determines a councillor failed to comply with the code, it can censure the councillor in question; suspend or partially suspend the councillor from being a councillor for a period of up to a year or; disqualify the councillor from being, or becoming, a councillor for up to five years.
The Ulster Defence Regiment was amalgamated with the Royal Irish Rangers to form the Royal Irish Regiment in 1992.
Sign Up To Our Newsletter