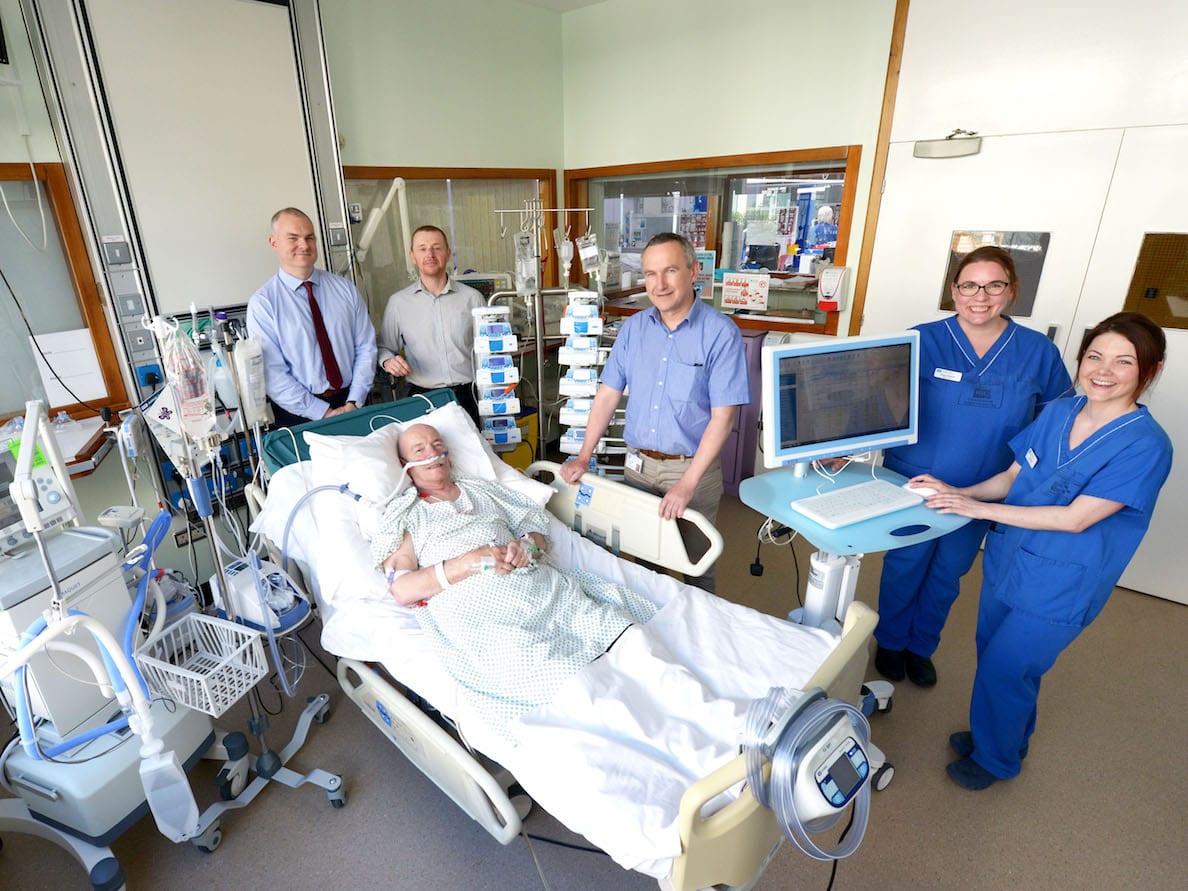 The Southern Health Trust has become the latest to invest in a new patient monitoring system that helps to improve safety for the most acutely ill patients in hospital.
The new Patient Monitoring System has been installed in Craigavon Area Hospital's Intensive Care Unit (ICU) and within the Recovery Ward for High Dependency patients.
Ruth McParland, ICU Ward Sister said: "The new system allows automatic recording of information from ventilators, pumps and dialysis machines rather than a nurse having to manually record them.
"This enables our nursing staff to spend more time with patients as well as making the handover of a patient's care quicker and safer."
Dr Raymond McKee, ICU Consultant added: "An additional benefit from a consultant's point of view is that I can view patient information remotely and can prescribe and provide advice wherever I am working from."
Dr Catherine Weaver, Head of Information Technology Services (ITS) for the Trust concluded: "Technology provides a real opportunity for us to improve the care we provide and the experience of the patients and clients using our services.
"Being able to provide solutions to make patient data more available to clinicians is a key objective of the Southern Trust's digital health agenda and we are delighted that Doctors and Nurses now have the information that they need in a much more accessible way than the traditional paper based system."
To find out more about the ICT Patient Monitoring System please contact Martin Murphy ITS Project Manager at MartinJ.Murphy@southerntrust.hscni.net
Sign Up To Our Newsletter